Pricing for Profitability in the Information Age
Pricing for Profitability in the Information Age
Optimize your pricing decisions and potentially save your company millions.
Engage in multiple simulations and exercises, case studies, peer coaching, and peer discussions.
Connect with expert faculty and get answers to the most challenging pricing questions that affect your business today.
Companies leave millions on the table every year through sub-optimal pricing practices. The current abundance of customer data, in the context of increased global competition and instant information sharing, requires companies to not only set the right prices but to continually monitor and refine pricing.
Taught by UC Berkeley faculty and local industry experts, this hands-on program will help participants assess challenges within their own organizations and experiment with better approaches.
Master Essential Techniques for Profitable Pricing
Possess a solid understanding of current pricing practices and explore innovative approaches that take full advantage of rapid changes brought about by the information age.
Learn How to Make Better Pricing Decisions
Practice assessing, formulating, and monitoring pricing strategies and understand when and how to apply state-of-the-art frameworks to optimize pricing decisions.
Improve Pricing Negotiation
Learn how to successfully analyze and prepare for contract negotiations and high-stakes B2B transactions.
Understand the Role of Pricing in Value Creation
Examine and learn to harness the effects of price setting up and down the supply chain on value capture and creation.
The Pricing for Profitability in the Information Age program curriculum covers the following topics:
The flaws of cost-plus and market-share based pricing
Benefits, uses and steps for using EVC analysis to identify a maximum price for a market segment
Exploring effective techniques for influencing price sensitivity
Identifying the problems with a single price strategy and exploring a variety price customization strategies -- by customer, location, time of purchase, quantity, and product design
The benefits, drawbacks, and mechanisms of three pricing strategies -- cost-driven, revenue driven and profit-driven
Evaluating pricing changes in terms of overall impact on firm profitability, which requires a deep understanding of both your customer and your cost structure
Understanding the value of price discrimination
Practical price differentiation techniques 
Value and methods used in dynamic pricing
Coordinating to avoid ruinous price competition 
What happens when two entities compete over many periods 
Using the future to affect the outcome in the present 
How your decisions, your competitors and your customers influence pricing success
Creative pricing approaches that add value 
Using the Willingness to pay (WTP) discovery technique to obtain the data necessary for optimal pricing strategies
Price sensitivity variations by customer segment 
Segment customers by differentiating the product/service offering and pricing in a way that reflects the targeted segments
Product Line Pricing, Bundling, and Versioning
Revenue Management and Revenue Models
Product Management, Marketing, Pricing, and Finance professionals who are responsible for pricing products and services.
Executives who have responsibility for pricing an entire product or service line.
Three-day strategy intensive at UC Berkeley Haas School of Business campus 
Learn from Berkeley Haas and Executive Education Faculty and local industry experts
Dynamic group exercises, case studies, peer coaching  and discussions
Exclusive networking opportunities 
Access to the program alumni community
Pricing for Profitability in the Information Age Certificate of Completion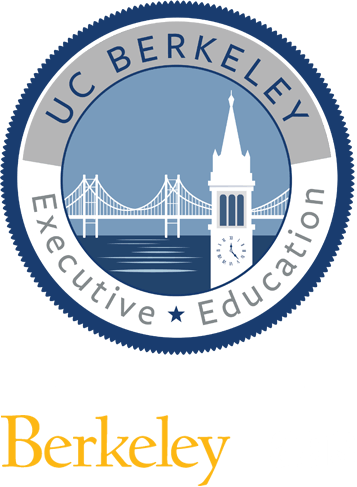 This program counts toward a
Certificate of Business Excellence
Pillar(s)
Finance & Business Acumen
A UC Berkeley Certificate of Business Excellence gives individuals the opportunity to create a personal plan of study structured by our four academic pillars. Participants will earn a mark of distinction with certification from a world-class university, and enjoy the flexibility of completing the program in up to three years.
"Excellent combination of theory and practical application."
- Senior Business Partner, Microsoft
"This course is great - the content, the faculty. It's very useful to those of us who don't have an MBA."
- Product Manager, HP
"As someone who is new to the pricing area, the information and concepts were excellent. Especially when paired with examples."
- Program Participant, April 2015
"This was fantastic!! I am a math and physics major but had never solved the problem this way. Thanks!"
- Program Participant, April 2015
"I thoroughly enjoyed these four days. The presenters were highly qualified and engaging. I wish work is like this one day."
- Program Participant, April 2015
John Morgan
,
Professor, Haas School of Business
John Morgan is the Oliver E. Williamson and Dolores J. Williamson Chair of the Economics of Organizations at the University of California, Berkeley. He is the founding director of the UC Berkeley...
David Mok
,
Senior Director, Pricing Strategy & Analytics DePuy Synthes
David Mok is the Senior Director of Pricing Strategy & Analytics at DePuy Synthes (a Johnson & Johnson company), leading the pricing function for a $1B business. He is currently working on...
Learn more about the program curriculum and the Pricing for Profitability in the Information Age learning experience.
Strategy in Competitive Markets
Strategy in Competitive Markets Program - Berkeley Executive Education. Go beyond yourself to enhance your organization's competitiveness. This unique, intensive program uses a unique blend of theory, practice, and case studies to promote...
The Innovative Organization
The Innovative Organization Program - Berkeley Executive Education. Embrace opportunities created by new technologies, markets, and new ways of business. The Innovative Organization is a fresh take on corporate innovation that prepares managers and leaders to embrace...
Corporate Business Model Innovation
Corporate Business Model Innovation Program - Berkeley Executive Education, Go beyond traditional R&D to learn how to develop, evaluate, and scale new business models from the inside out and embrace and extend the external startup ecosystem.
Have more questions about registration, billing, accommodation, or employer support?