Communications Excellence (Online)
Communications Excellence (Online)
Communications Excellence is a three-day, synchronous online program. The schedule is carefully designed to enable learning, retention, and overall growth. Day One consists of three sessions of full curriculum, Day Two will be spent focusing on further development and practice with the tools learned in Day One, and preparing for your pitch presentation for Day Three. In support of this effort, each faculty member will hold a separate live Office Hour, each at a different time of the day, focused on their unique areas of expertise (e.g., storytelling, presence, organizational strategy). You may choose to attend any, or all, of the available Office Hours to ask questions, discuss applications, and go deeper on areas of relevance for your communication goals. Day Three will consist of one curriculum session, a coaching and practice frameworks session, and final pitches/presentations in the last session. Final pitch presentations will include the opportunity for peer and faculty feedback.
You will gain the fundamental skills to successfully express your objectives in each of your presentations and pitches. Through research-driven frameworks and a convenient, online platform, you will return to your work with influential communication skills, agility, and authenticity.
Master Your Personal Communication Style
Define and refine success strategies uniquely suited to you and your business while you build the communication skills to follow through. Adapt your communication style to the virtual world to maximize your presence in the Zoomiverse.
Use Communication as a Mechanism to Realize Your Goals and Objectives
Identify your objectives and learn how to tailor your executive communications to get exactly the results you want and need.
Develop Confidence and Presence
Acquire and practice effective verbal and non-verbal communication skills. Use your breath, body, and voice to maximize impact and presence during your presentations.
Craft and Deliver a Truly Memorable Pitch
Learn how to create a memorable pitch, be in the moment, and ignite your audience with a message that is authentic, clear, and powerful.
Learn Advanced Presentation Skills
Recognize when something is not working and know instantly how to fix it by making internal and external adjustments based on high-level skills you rehearse and practice.
Synchronous online program held on three consecutive days
Faculty office hours to discuss your presentation development
World-renowned Berkeley Haas and Executive Education faculty 
Blend of group exercises and faculty coaching
Access to the program alumni community 
Communications Excellence Certificate of Completion
Senior Leadership and High-Potential Executives 
Business Development and Marketing Teams
Leadership in Nonprofit and Service Organizations
Developers and Engineers 
Entrepreneurs seeking to develop profound leadership communications skills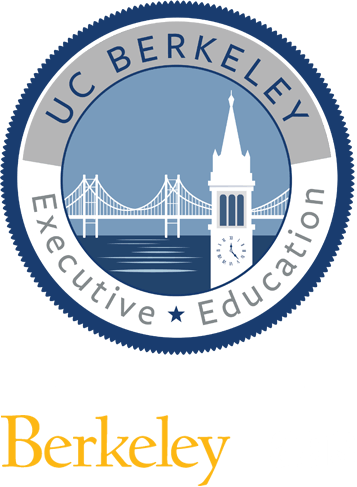 This program counts toward a
Certificate of Business Excellence
Pillar(s)
Leadership & Communication
A UC Berkeley Certificate of Business Excellence gives individuals the opportunity to create a personal plan of study structured by our four academic pillars. Participants will earn a mark of distinction with certification from a world-class university, and enjoy the flexibility of completing the program in up to three years.
Adam Leipzig
,
Lecturer, Persuasive Communication & Interpersonal Dynamics
Adam Leipzig is an expert at bringing media industry smarts to diverse companies worldwide, and coaching senior executives how to shine in front of their boards, investors, teams, and customers. As...
Penny Kreitzer
,
Professional Faculty Member, Haas School of Business
For the past 30 years, Penelope (Penny) Kreitzer has worked as a communications consultant, executive coach and master voice coach in the corporate, academic and theater/film industries. Ms. Kreitzer...
Richard Freishtat
,
Vice President of Curriculum, Berkeley Executive Education
Dr. Richard Freishtat serves as Vice President of Curriculum at Berkeley Executive Education, where he drives the design and delivery of the range of programs across the Executive Education portfolio...