Cybersecurity 360
Acquire the cutting-edge cybersecurity awareness necessary for effective management decisions.
Fine-tune your prevention measures with the latest technical, legal, and business approaches.
Learn how to respond in the most agile way to any type of attack.
During this in-person program held in the San Francisco Bay area, leading cybersecurity experts from Europe and the U.S. will share technical, legal, and business approaches on how to best prepare for security threats and how to respond to attacks. Participants will explore the most advanced applied research and business-led techniques and expertise through lectures, exercises, business cases, and company visits.
This program has an international scope. It consists of the U.S. module which takes place in the San Francisco Bay Area (October 1-5) and the European module which takes place in Munich, Germany (October 15-19). Participants can elect to register for one or both modules of the program.
Learn about different types of cyber attacks and the risks they pose to your organization.
Protect Yourself and Your Systems
Understand fundamental cybersecurity principles and their application to key technical systems.
Explore topics in cybersecurity governance and management that are critical to your business.
Perform a Critical Security Audit
Examine how to improve cybersecurity in your organization.
Learn from Other Organizations
Discover how leading European and US tech companies prepare for and manage cybersecurity challenges and data privacy.
The Cybersecurity 360 program curriculum covers the following topics:
Topics in cybersecurity for specific technical systems
Social engineering techniques
Cybersecurity risk and liability
Data privacy and security
Professionals who need a foundation of cybersecurity concepts 
Business leaders who work in a position that requires cybersecurity knowledge
Product Developers and Manufacturers 
IT and Cybersecurity leaders 
Senior Technology Business Executives 
Senior HR Managers 
Executives in management positions involved with Product, Marketing, Legal, or Communication
Multi-module program in Berkeley, CA and Munich, Germany
A powerful blend of lectures, exercises, business cases and company visits 
Five-day in-person program at UC Berkeley Haas School of Business campus 
World-renowned Berkeley Haas and Executive Education Faculty 
Exclusive networking opportunities 
Access to the program alumni community
Cybersecurity 360 Certificate of Completion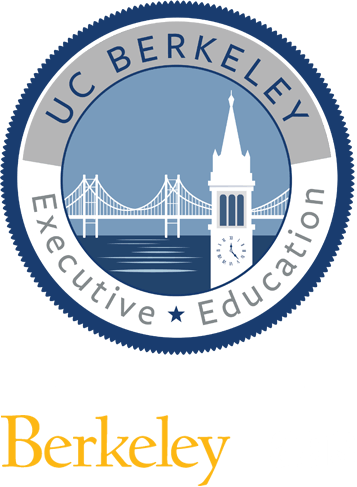 This program counts toward a
Certificate of Business Excellence
Pillar(s)
Strategy & Management and
Entrepreneurship & Innovation
A UC Berkeley Certificate of Business Excellence gives individuals the opportunity to create a personal plan of study structured by our four academic pillars. Participants will earn a mark of distinction with certification from a world-class university, and enjoy the flexibility of completing the program in up to three years.
Andrew Isaacs
,
Senior Lecturer (continuing), Haas School of Business
Andrew Isaacs joined the UC Berkeley faculty in 1999. In 2000 he was appointed Executive Director of UC Berkeley's Management of Technology Program, the joint program of the Haas School of...
Omer Ayfer
,
Adjunct Professor, Merritt College
Omer Ayfer is an Adjunct Professor at Merritt College where he teaches a variety of courses in the premier cybersecurity program at the community college level. He also delivers talks on topics such...
Michael Jordan
,
Professor, UC Berkeley
Michael Jordan is Full Professor at UC Berkeley in machine learning, statistics, and artificial intelligence. He is one of the leading figures in machine learning, and in 2016 Science reported him as...
Digital Transformation Strategy
In this three-day strategic leadership training program, we lay out the framework for mastering leadership in a world of digital disruption. The Digital Transformation Strategy program examines the key trends impacting the marketer's role today and provides practical frameworks and methodologies for managing the core leadership and marketing tasks in the context of digital enablement.