High-Impact Leadership (Online)
Discover your authentic self during a personal leadership journey in High-Impact Leadership (online). The online program will utilize powerful theater techniques that engage your voice, body, and presence to help mature your skills as a leader and communicator.
Elevate Your Personal Expression to Effectively Communicate
Learn powerful theater techniques that utilize your voice, body, imagination, and energy to improve your communication delivery.
Apply Storytelling to Your Message as a Tool to Connect with Your Audience
Passionately convey your message through vivid storytelling that impacts and resonates with your audience.
Own Your Communication Weaknesses, and Turn Them Into Strengths
Pinpoint the areas of communication that you are deficient in and use them to reconstruct your communication style.
Form Meaningful Relationships and Partnerships
Through giving and receiving and constructive feedback, you and your classmates will create a supportive community founded in productive interpersonal exchanges.
Establish Your Leadership Presence
Discover the right communication approach for your own, authentic leadership.
World-renowned Berkeley Haas and Executive Education Faculty 
Former professional actor Mark Rittenberg as Faculty Director
Online learning experience with recorded sessions available
Supportive participant community curated through practical group exercises and peer feedback
Interactive and collaborative learning environment 
Access to the program alumni community 
High-Impact Leadership (Online) Certificate of Completion 
Mid-to-senior level business leaders looking to strengthen their impact
High-potential individuals looking to further develop leadership skills
Any role from various industries can benefit from taking this leadership training program 
A group of colleagues or team who would like to advance their skills together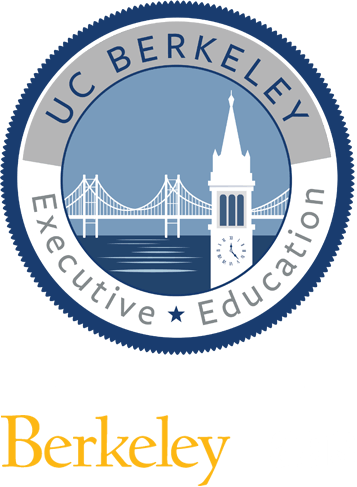 This program counts toward a
Certificate of Business Excellence
Pillar(s)
Leadership & Communication
A UC Berkeley Certificate of Business Excellence gives individuals the opportunity to create a personal plan of study structured by our four academic pillars. Participants will earn a mark of distinction with certification from a world-class university, and enjoy the flexibility of completing the program in up to three years.
Mark Rittenberg
,
Distinguished Teaching Fellow, Haas School of Business
For over twenty years, Dr. Mark Rittenberg has helped organizations create communities of excellence among their people and empowered individuals to become true leaders with the ability to actualize...
Susan Houlihan
,
Professional Faculty Persuasive Communication & Interpersonal Dynamics
Susan Houlihan is a communications consultant, executive coach, and electrical engineer who leverages her 15+ years working in engineering and operations in the high-tech sector to bring a...
Doy Charnsupharindr
,
Continuing Professional Faculty
Doy Charnsupharindr is a faculty member at UC Berkeley's Haas Business School, teaching MBA-level courses focusing on developing leadership, communications, and coaching skills. He teaches High...