New Manager Boot Camp LIVE (Online)
New Manager Boot Camp LIVE
Many of us are promoted to managers but rarely are trained to be one. Effective management requires a unique set of skills, and to effectively acquire those skills takes careful preparation and research.
New Manager Boot Camp LIVE takes the guesswork out of your new management role and is specifically designed to prepare you for challenges that you will face in your role. The curriculum is centered around the framework Leading Self, Leading Team, and Influencing Stakeholders. The program provides a virtual classroom experience where you will have the opportunity to learn, practice, and receive coaching (impact, action, practice). The virtual format of the program enables a fluid learning journey, which allows for ample opportunity to practice between each session and then immediate application of your learnings to your work environment in real-time. 
Understand Your Challenges as a New Manager
Recognize what your current and potential challenges are as a new manager, find effective solutions, and take full advantage of new opportunities.
Develop Your Leadership Style
Evolve your leadership and communication style to create rapport with your team and successfully lead.
Become a More Effective Manager
Discover the secrets to effectively time manage and delegate tasks to your team enabling you to prioritize and make quality decisions.
Understand how to structure and manage teams for best results, including how to effectively work with and manage geo-distributed teams.
Learn to Hire, Fire, and Manage Talent - Without Drama
Learn to successfully identify, assess, attract, and retain talent as well as how to hire and fire quickly and professionally - without the threat of a lawsuit.
Synchronous program - 3 Weeks of Tuesday and Thursday 3 hour live sessions with a 1-hour group coaching session on Friday 
World-renowned Berkeley Haas and Executive Education Faculty 
Group coaching hours held each week 
Personal managerial action plan for your role
Practical tips for success made from cameo appearances of guest speakers 
Access to the program alumni community
New Manager Boot Camp Certificate of Completion 
 
Professionals considering a management role 
Managers that have recently moved into a supervisory position 
Executives looking to level up their leadership skills across multiple industries including high tech

A group of colleagues or team

who would like to advance their skills together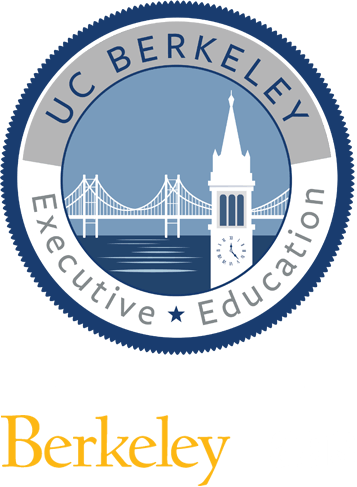 This program counts toward a
Certificate of Business Excellence
Pillar(s)
Leadership & Communication
A UC Berkeley Certificate of Business Excellence gives individuals the opportunity to create a personal plan of study structured by our four academic pillars. Participants will earn a mark of distinction with certification from a world-class university, and enjoy the flexibility of completing the program in up to three years.