Venture Capital Executive Program (Online)
Venture Capital Executive Program
Jerry Engel, Berkeley Haas faculty member, former entrepreneur, and venture capitalist, leads the Venture Capital Executive Program. Through a remote online experience, you will gain access to the unique venture capital world of Silicon Valley.
You will get a comprehensive overview of the venture capital investing cycle and participate in panel discussions with top investors.
Master the Venture Capital Investing Cycle
Gain a comprehensive understanding of the venture capital investing cycle from opportunity assessment, valuation, deal structuring and corporate governance to harvesting investments.
Explore the Inside Dynamics of Venture Capital Funds
Learn what motivates VCs, how venture capital reward systems work, and understand current industry perspectives on fast-changing, emerging opportunities.
Improve Your VC Assessment Skills
Improve your assessment skills to identify opportunities for success and vet deals.
Grow Value Through Your Practical Skills and Techniques
Acquire powerful valuation techniques, learn how to structure a term sheet, and understand how entrepreneurs can optimize their returns.
Expand Your Network with Powerful Industry Contacts
Become part of a cohort of professionals who are the connectors and innovators in the industry.
World-renowned Berkeley Haas and Executive Education Faculty 
Presentations and panel discussions from over 20+ top Venture Capital investors
Exclusive networking opportunities 
Access to the program alumni community 
Venture Capital Executive Program (Online) Certificate of Completion 
Entrepreneurs considering venture funding
Executives leading corporate M&A and business development
Institutional asset managers
International economic development officials
Assets managers investing sovereign wealth
Angel investors
Executives of family-owned businesses
Service providers: attorneys, accountants, consultants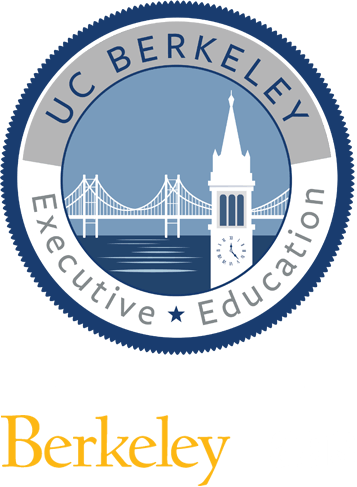 This program counts toward a
Certificate of Business Excellence
Pillar(s)
Entrepreneurship & Innovation and
Finance & Business Acumen
A UC Berkeley Certificate of Business Excellence gives individuals the opportunity to create a personal plan of study structured by our four academic pillars. Participants will earn a mark of distinction with certification from a world-class university, and enjoy the flexibility of completing the program in up to three years.
Jerome Engel
,
Senior Lecturer, Haas School of Business
Professor Jerome S. Engel is an internationally recognized expert on innovation, entrepreneurship, and venture capital, lecturing and advising business and government leaders around the world. Most...