Venture Capital Executive Program (Tokyo)
Venture Capital Executive Program
Localized Version in Japanese (日本語訳)
To view the program page in Japanese, please click here.
プログラムページを日本語で見る場合は、下記のリンクをクリックして下さい
Guided by esteemed Berkeley Haas faculty member, Toby Stuart, this interactive 2-day program focuses on the foundational dimensions of venture capital investing. Through a mix of case discussions, in-session conversations and lectures, participants will learn the dynamics of venture capital firms and investors. The program will provide a comprehensive overview of the industry and will bridge what is happening today in the hub of venture capitalism, the Silicon Valley, to the Japanese marketplace.
Understand the Venture Capital Investing Cycle
Learn how early stage companies are valued, how the equity dilution process unfolds across financing rounds and how this leads one to assess the dynamics of ownership stakes.
Explore the Inside Dynamics of Venture Capital and Corporate Venture Funds
Learn how VCs and CVCs are motivated, how venture capital reward systems work, and understand current industry perspectives on fast-changing, emerging opportunities.
Understand What Constitutes a VC Quality Deal
Learn how to define a winning business model at a portfolio company and to understand the most important transaction features in a venture capital term sheet.
Gain Valuable Practical Skills and Techniques
Learn what venture capital firms really do and the different investment strategies of venture capital investors. Learn the truths and myths of venture capital investing as they relate to Japanese business.
The program curriculum covers the following topics:
Subtopic 1
Subtopic 2
Subtopic 3
Subtopic 1
Subtopic 2
Subtopic 3
Subtopic 1
Subtopic 2
Subtopic 3
For Japanese companies or those doing business in Japan with suggested titles of:
Entrepreneurs considering venture funding
Executives leading corporate M&A and business development
Institutional asset managers
International economic development officials
Assets managers investing sovereign wealth
Angel investors
Executives of family-owned businesses
Service providers: attorneys, accountants, consultants
Two-day in-person program in Tokyo, Japan
UC Berkeley Haas and Executive Education Faculty 
Exclusive networking opportunities 
Access to the program alumni community 
Venture Capital Executive Program Certificate of Completion
Discount of 30% for UC Berkeley Haas alumni - please reach out to executive@berkeley.edu for the discount code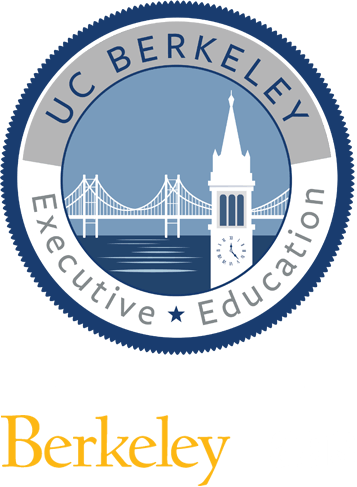 This program counts toward a
Certificate of Business Excellence
Pillar(s)
Entrepreneurship & Innovation or
Finance & Business Acumen
Participants in the Certificate of Business Excellence (COBE) program will earn a mark of distinction from a world-class university, gain access to a powerful global network, and enjoy the flexibility of completing the program in up to three years. A UC Berkeley Certificate of Business Excellence allows individuals to create a personal learning journey structured by our four academic pillars to gain management essentials in Leadership, Entrepreneurship, Strategy, and Finance to drive both personal and organizational development.
Toby E. Stuart
,
Leo Helzel Chair in Entrepreneurship and Innovation | Faculty Director of Berkeley Haas Entrepreneurship Program | Distinguished Teaching Fellow, Haas School of Business
Toby E. Stuart is the Helzel Chair in Entrepreneurship, Strategy and Innovation and the Faculty Director of the Lester Center for Entrepreneurship. Previously, he taught at Harvard Business School,...