UC Berkeley Executive Education's annual Leader in Lifelong Learning award recognizes one partner organization that demonstrates a commitment to lifelong learning with the embodiment of the Berkeley Haas Defining Leadership Principles. The award for 2022 recognizes SLB (formerly Schlumberger), a global technology company shaping our world by driving energy innovation for a balanced planet.
Berkeley Executive Education partners with organizations across the globe to identify core challenges and to create innovative solutions to address current and future business needs. These partnerships result in unique custom-designed executive learning journeys that are strengthened through collaboration between the Haas School of Business Faculty and real-world practitioners. 
The SLB Story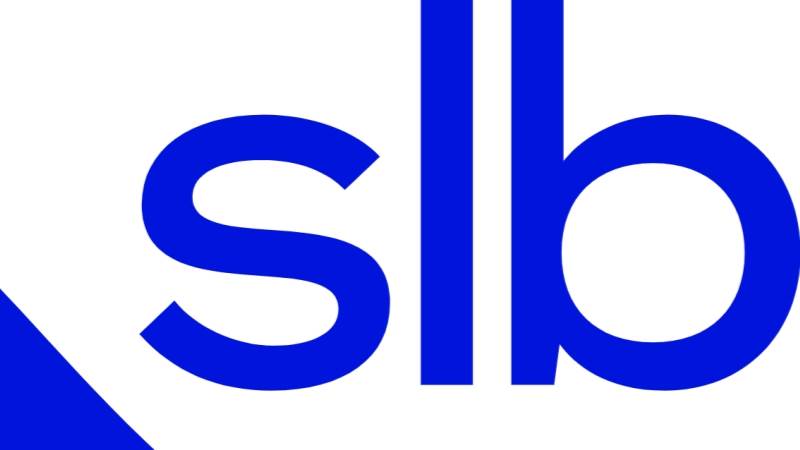 Innovative at its core, SLB is a global technology company that focuses on energy innovation and decarbonization. Driven by its purpose to unlock energy access for the benefit of all, SLB works at addressing the world's energy needs of today, and to forge the road ahead for the energy transition. 
Its 98,000+ employees from over 172 countries push the limits of what technology can do, transforming the energy industry to solve the planet's most pressing challenges through sustainable, secure, and equitable access to energy. Present in 120 countries, SLB's reach is global, yet local in practice by recruiting local talent and deploying technology tailored to local constraints and challenges.
Several years ago, SLB launched a performance strategy designed to lead the complex efforts of building, incorporating, and leveraging digital solutions to address the ever-evolving needs facing the energy sector. Today, their strategy has evolved, as have the critical issues that create the need for a more balanced plant. With a firm commitment to net zero by 2050, SLB further deepened their customer partnerships and digital innovation initiatives, while investing in strategic new energy ventures to accelerate the path to net zero for a sustainable future.
SLB has been attracting and fostering talent globally for the last 96 years, establishing a strong culture of lifelong learning and a growth mindset that promotes continual and successful adaptation as the world's energy challenges evolve. For SLB leadership, it was imperative to find an academic partner who aligned with these values, while helping to challenge, inspire, and drive industry innovation. 
The Initial Spark
"When SLB leaders initially reached out to Berkeley Executive Education in early 2020, they were very clear about their needs. A team of executives visited campus to meet our faculty and get a better sense for our capabilities as an executive learning partner. At that time, it also became apparent that SLB's values and The Berkeley Haas Defining Leadership Principles were aligned. That on-campus meeting solidified our partnership," says Elizabeth Lowry, Director, Client Solutions, UC Berkeley Executive Education. 
Collaborating closely, SLB and Executive Education designed custom programs in digital strategy and transformation as well as Product Management for SLB's global leaders. They also partnered to enroll SLB employees in open enrollment courses offered online throughout the pandemic. "SLB is on an ongoing quest to raise the performance bar, and this can only be achieved through continual learning as individuals and as an organization," says Ginger Hildebrand, Digital Strategy Development Manager, SLB.
Adapting to Changing Needs
"The UC team is always available and looking to design and tailor the curriculum to fit SLB's changing needs," says Mikael Dognon, Director of Product Management, SLB. For example, under Ginger Hildebrand and Oxana Foster's guidance, SLB and Berkeley Executive Education partnered to write four case studies that were incorporated into a course titled Digital Business Excellence. The SLB cases bring real-world challenges into the classroom and encourage rich learning.
"The lively discussion between SLB's executive learners as they consider their customers' needs and ways to use data and technology to design products and services has enhanced the course's design," says UC Berkeley Co-Faculty Director for Digital Business Excellence, Thomas Lee. "The leaders in our courses are not only looking at problem-solving through a new lens but also contributing to the success of the organization by providing feedback to co-workers who are currently working on the products and services that appear in the SLB cases," contributes UC Berkeley Co-Faculty Director for Digital Business Excellence, Professor Zsolt Katona. Both faculty members found the cases so relevant and impactful they are currently writing a Harvard Business Review case study based on their work with SLB.
The Award
"SLB is a deserving recipient of the 2022 Leader in Lifelong Learning award because the organization demonstrates a commitment to lifelong learning and professional development for its employees in close alignment with Berkeley Haas," says Mike Reilly, CEO, UC Berkeley Executive Education. 
According to UC Berkeley Product Management Faculty Director and teaching professor Dr. Sara Beckman, SLB was a natural choice to win this award. "SLB participants epitomize lifelong learners. They are curious and fully engaged. And with the organizational goal of using technology to accelerate decarbonization and enable net zero for the planet, they demonstrate a priority for the collective good. All of these elements align directly with the Haas Defining Leadership Principles."  
Growth Mindset
"It is essential for us to have a partner who supports us in developing a further-growth mindset for our organization. We want to dare to take risks, push our boundaries, and dare to experiment – we have done just that, and will continue to do so well into the future," says Oxana Foster, Digital Learning and Competency Manager, SLB.
After completing the programs, participants shared feedback about their excitement to immediately apply what they learned to their everyday work lives. "Participants felt unleashed to take bold initiatives, empowered to experiment and courage to stand-up for their innovative ideas," says Mikael Dognon. "Working with one of the best universities in the world is what our colleagues at SLB deserve. Our experience has been world-class. This is just the beginning of a long and fruitful relationship."
Over 500 leaders across SLB's global enterprise have completed Berkeley Executive Education programs with more courses in the works for 2023. Growth and excellence are embedded in SLB's DNA and the organization will continue to focus on developing its leaders to possess the mindset and skill sets needed to navigate today's business challenge and prepare them for what lies ahead. 
"Learning is at the heart of who we are," says Pedro Neiva Botelho, HR Director Total Talent Management. "It is our growth mindset that has and will drive our People and SLB forward. As a global technology company, we shape the present and future by experimenting, learning and growing. We will continue to pioneer and make breakthroughs. In this journey, it is essential for us to have a partner that supports us in taking our learning ambitions to the next level. We found in UC Berkeley that same passion for pushing the boundaries and a partner with whom we can innovate together."
This is the fourth year the award has been given. Other award recipients include Visa (2019), Abbott (2020) and Zendesk (2021). Each year, Executive Education considers dozens of organizations for the award, and this year SLB's light shone brightly for their commitment to lifelong learning and The Berkeley Haas Defining Leadership Principles.