The Berkeley Executive Leadership Program
The Berkeley Executive Leadership Program
You are a powerhouse senior executive that has worked hard and achieved success with exceptional talent, but still, your leadership skills remain untapped. Imagine how much more you could do by transforming your leadership to a higher level that will fundamentally change you, your company, and the world in profound ways. Focusing on executive development to drive change and cultivate professional growth is essential for influential leaders who are seeking to make a notable impact in a short period of time. 
Are you ready to level-up and transform your leadership? 
Berkeley Executive Leadership is our flagship program exclusively tailored for global executives seeking to advance their leadership qualities, develop a deeper connection to their talents, and build skills that strategically address business challenges head-on. This inspiring and unique senior executive leadership program equips you with cutting-edge leadership styles to apply strategic decision-making and improve employee retention, all while empowering you to become the most prominent team leader you can be. 
After this program, your strength as a leader will enhance company performance and inspire your team to set and achieve more ambitious goals. You will return to your workplace mindful of your leadership qualities with newfound, research-driven capabilities cemented in a personal roadmap that is ready to be implemented immediately. 
Develop a Strategic Leadership Plan
Gain new skills by centering your professional growth and unveiling your unique leadership style into a personalized, actionable plan.
Lead Change and Drive Innovation within Your Company
Surpass operational barriers to quickly responding to market demands and unlock innovation while fortifying your c level leadership role.
Increase your Influence and Persuasion
Capture your vision, communicate it throughout the organization, and stay on-point during business challenges by identifying your blind spots, building trust, and finding common ground at every level.
Create and Nurture a High-Performance Culture
Become a force multiplier by building and motivating cross-functional, diverse, and global teams. Prioritize mindfulness in leadership to attract and retain ambitious employees, including project-based and virtual talent.
Develop a Competitive Advantage
Focus on leadership development that incorporates tri-sector leadership (business, government, and social sectors) to excel at solving today's most pressing challenges.
There is pre-work for this program. Refer to the suggested deadline dates for enrollment below. Past this deadline, we enroll on a case-by-case and space-available basis, but please note: late enrollment may impact your experience in the program due to pre-work assignments.
Executive and senior leadership including CEOs, C-level executives, and Vice Presidents  – and any accomplished leader seeking to drive growth in every corner of their organization.
Want to approach your employer about professional development and request employer support? Read the Employer Payment Assistance Guide.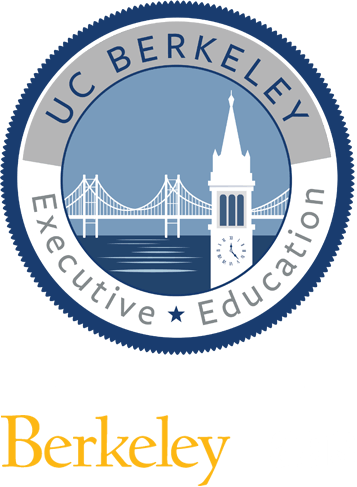 This program counts toward a
Certificate of Business Excellence
Pillar(s)
Leadership & Communication
Participants in the Certificate of Business Excellence (COBE) program will earn a mark of distinction from a world-class university, gain access to a powerful global network, and enjoy the flexibility of completing the program in up to three years. A UC Berkeley Certificate of Business Excellence allows individuals to create a personal learning journey structured by our four academic pillars to gain management essentials in Leadership, Entrepreneurship, Strategy, and Finance to drive both personal and organizational development.
"It's a must. Not only do you learn from faculty, but you get to learn from participants that are in senior positions and you can also see from them how they see leadership in their industries. It was learning both from participants, guest speakers and faculty members."
- Director, Comunicación, Presencia Ejecutiva y Liderazgo
"This program is a thought-and action-provoking program focused on multiple facets of leadership and organizational best practices, grounded in contemporary research, and delivered through interactive exercises, simulations, case-studies, peer-to-peer consultation, as well as lectures. Top-notch faculty and industry leaders led the way...The environment was conducive to honest self-reflection and inspiration, and the structure of the program emphasized practical planning to implement best practices."
- Assistant General Manager, Midpeninsula Regional Open Space District
"The program met my (highest) expectations...The Berkeley Haas faculty and guest Speakers were of a high standard and the program had an appropriate balance between the 'practical' skills and 'theoretical' knowledge."
- Chief Medical Officer, Royal Flying Doctor Service Central Operations
"The program exceeded my expectations. The balance of theory, real-world best practices, and time to develop practical personal leadership strategies for implementation was perfect."
- Assistant General Manager, Midpeninsula Regional Open Space District
"Maura did a great job bringing in a good mix of Academic experts as well as Industry professionals for all the topics. The course content was top notch."
- Senior Vice President, Engineering, E8 Security
Women's Executive Leadership
Women's Leadership Program with evidence-based learning, reality-based knowledge. Leverage unique strengths, build confidence, maximize the potential for success. Establish a Strong Professional Network. For Women by Women. Grow Your Potential. Bring Your Authentic Self to Work. Power and Leadership in the 21st Century.
High-Impact Leadership
A high-impact leadership training. Motivate, influence by mastering your unique leadership style through theater techniques, role-playing & personal coaching.   Gain Greater Influence. Transform Your Communication Weaknesses into Strengths. Build Meaningful Relationships and Partnerships. Master Your Leadership Presence. The Art of Leadership Presence.  
Corporate Business Model Innovation
Learn from the leading pioneer in Open Innovation, Henry Chesbrough, and transform your business strategies. Go beyond traditional R&D to learn how to develop, evaluate and scale new business models from the inside out, and embrace and extend the external startup ecosystem. Maximize Innovation Delivery. Create New Business Model Ideas. Explore New Innovation Concepts. Open Innovation and Busin...
Have more questions about registration, billing, accommodation, or employer support?