Artificial Intelligence
An exclusively online learning journey from the convenience of your laptop.
Two months in total, 4-6 hours per week.
IN PARTNERSHIP WITH EMERITUS
Global partner program with EMERITUS.
In 2016, the global Artificial Intelligence (AI) market grew to $1.4 billion, and by 2025, the global AI market is expected to expand to almost $60 billion, according to TechJury. Artificial Intelligence is transforming the personal and professional lives of people across the world. AI refers to the development of computer systems that can perform tasks usually requiring human intelligence, such as visual perception, speech recognition, and even decision making. These technologies can be applied to a number of undertakings to benefit organizations seeking to improve outcomes and productivity. To compete in this new tech-driven economy, you must understand how game-changing technologies such as AI can benefit the different business functions in your organization.
Learn AI's current capabilities and applications—and its future potential
Learn how to organize and manage successful AI application projects
Grasp the technical aspects of AI well enough to communicate effectively with technical teams and colleagues
Learn how to avoid pitfalls associated with these new technologies
Build your leadership credibility by obtaining a Certificate of Completion from UC Berkeley Executive Education
The program is also offered in Spanish.To view the program page in Spanish, please click below.
You can expect a hands-on approach that builds a bridge between the engineering and technical aspects of AI with the business applications. Leading faculty from both disciplines teach in the program, bringing their diverse experiences to the topic of AI. The program includes live and recorded lectures, case studies, assignments, applied learning opportunities, and interactive discussion groups. The program includes four live teaching sessions, real-world examples, and a capstone project.
This program requires no engineering or technical experience. As the program progresses, you will learn the basics of AI technologies and how they can be applied to your organization. It's not about becoming a technical expert, but rather having a foundational understanding of AI and how it can be positioned to improve efficiency and effectiveness across your organization.
Senior leaders including C-suite executives overseeing the integration of AI into their organization's business strategy
Senior managers and executives involved with managing teams and AI-driven projects
Functional Business Heads interested in exploring AI opportunities across business functions
Mid-career professionals looking to bolster their career opportunities through new technologies
Data Scientists and Analysts involved in research for business intelligence or data analytics where AI may be useful
Professionals eager to upskill and advance in their career with the recent advancement in applications of AI in business
World-renowned Berkeley Haas and Executive Education Faculty
Video lectures from Berkeley Haas faculty
Live, interactive webinars (also available as recordings)
Peer discussions and exercises
Case Study on Vodafone
Exclusive online network-building opportunities
Access to the program alumni community
Artificial Intelligence: Business Strategies and Applications Certificate of Completion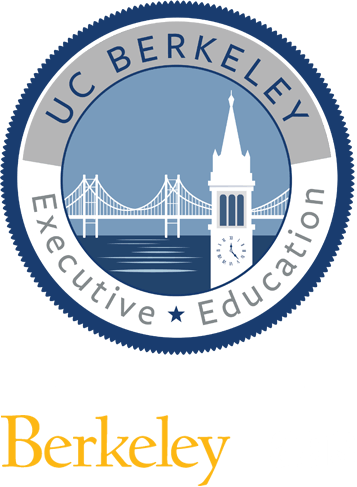 This program counts toward a
Certificate of Business Excellence
Pillar(s)
Strategy & Management or
Entrepreneurship & Innovation
Participants in the Certificate of Business Excellence (COBE) program will earn a mark of distinction from a world-class university, gain access to a powerful global network, and enjoy the flexibility of completing the program in up to three years. A UC Berkeley Certificate of Business Excellence allows individuals to create a personal learning journey structured by our four academic pillars to gain management essentials in Leadership, Entrepreneurship, Strategy, and Finance to drive both personal and organizational development.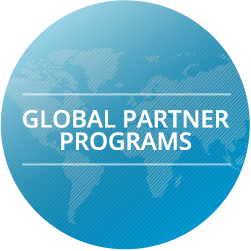 Blockchain
Take a deep dive into the applications of blockchain technology for business and society in the Blockchain: Technologies and Applications for Business program. During this online journey, you'll connect with Berkeley's faculty, industry leaders, and peers from every corner of the globe. The program encompasses a case-based approach featuring cases from finance, healthcare, supply chain management,...
Data Science
The Data Science: Bridging Principles and Practice online program gives participants with non-technical backgrounds a foundational understanding of what data science & analytics is all about. Create a Data-Driven Culture. Forecasting Machine Learning. Adapt to a Data Mindset.
Chief Technology Officer
The CTO program enables you to take on a more strategic view of your company's technology architecture & business landscape, enhance your business acumen, develop initiatives to lead the technology transformation, and implement the change management towards organizational success. Agile and Effective Technology Strategy. Identify Technology Solutions to Fill in Critical Organizational Gaps. F...