Black Executive Leadership Accelerator
Black Executive Leadership Accelerator
Three-months (11-weeks) in total, 2 hours per week.
The Black Executive Leadership Accelerator is designed for professionals from African American and underrepresented communities to develop critical leadership skills, navigate accelerating change in the business ecosystem, and strengthen their impact. Throughout the virtual program, participants will reflect upon and share insight regarding the experiences, opportunities, and challenges that they have faced as Black leaders. Combining both UC Berkeley's world-renowned faculty, Urban League of Greater San Francisco Bay Area's commitment to connect and advance African American and other underrepresented communities, and the real-world expertise of business practitioners sharing their own personal journeys - the program culminates with a curriculum focused on accelerating career growth, business impact, economic development, and network expansion among emerging Black leaders and those interested in their advancement.
Advance Your Leadership Skills
Acquire research-based techniques to develop your unique leadership style, effectively navigate challenging conversations, and prepare for potential situations where you can leverage your leadership.
Broaden Your Personal Impact
Learn modern business trends on leadership, strategy, and innovation that will enable you to drive change within your organization and beyond.
Establish a Strong Professional Network
Connect with other minority professionals in diverse industries and expand your professional network.
Benefits
Live virtual sessions held weekly (5:00-7:00 pm PT)
Practitioner workshops 
An immersive learning experience, combining experiential learning activities and collaboration with faculty and practitioners to provide immediately actionable tools and strategies to apply in your own work
Participatory, active program design, with an emphasis on small group exercises and conversations, and peer coaching with classmates
Networking  and community elements, designed to build and sustain connections and impact, well beyond the program 
Program Dates & Cost
We are currently in the process of scheduling future program dates. Please join our contact list to be notified when we schedule new program dates.
*Standard discounts do not apply to this program
Application Deadlines
Application deadlines will be updated when we have scheduled program dates.
Black leaders seeking to advance to higher levels of responsibility by strengthening today's most critical leadership skills during times of accelerating change
Leaders seeking to drive change and model and advance inclusive leadership within their organizations  
Mid-tier leaders committed to strengthening their individual impact while advancing the collective impact of Black leaders in business
The Black Executive Leadership Accelerator learning journey includes three main immersions: Leading Self, Leading Teams, and Leading the Business. Within these three immersions, the learning journey is segmented further into the below components.
Begin your journey with a session designed to engage and connect leaders through sharing of personal goals, while gaining insight into the overall learning journey and desired outcomes.
Strengthen your skills as an agile, authentic leader, able to lead through others, navigate ambiguity and complexity, set and achieve priorities with confidence. Led by Berkeley Haas faculty through an immersive virtual learning experience.
Through its vast network, Urban League of Greater San Francisco Bay Area has gathered incredible leaders and mentors of color, to share their own personal leadership journeys and lessons, to help accelerate yours.
One of the most important components of this learning journey is you. Among the most powerful and lasting learnings will be from the sharing of experiences and insight among peers. Engage fully, share openly, and the group will form strong bonds that extend long beyond the program. 
Program Partners

"The Black Executive Leadership course has given me the tools to be my authentic self in any environment. Successful leaders are continuous learners that understand the importance of collaboration and active listening to bridge the gap of equity and inclusion."
- Government Program Analyst, CalPERS
"This Black Executive Leadership Accelerator program was perfect timing for me as I needed insight into what direction I want to take my career to next. I stepped into the class eyes, ears, and mind wide open and walked away with my mind blown away from the content shared and knowledge from guest speakers. I now have more confidence in how to approach my next career journey and methods to tackle the challenges that will come as a leader. Thank Berkeley and Urban League of Greater San Francisco Bay Area for providing this opportunity."
- Senior Digital Forensics Engineer, Splunk, Inc.
"I enjoyed the program because it allowed me to connect with other like-minded individuals. I did not feel alone in my experiences in the workforce. The program has certainly increased my level of confidence - that I can effectuate change by stepping into the act of being a leader. "Leadership, not as a title or position, but as an action!"
- Legal Counsel - Commercials, Splunk, Inc.
"The skills and ways to manage that I've learned has shown me the steps to scale not only my business, but has given me an opportunity to grow."
- Founder/CEO, Purple Heart
"Take it, you will learn content that otherwise takes about 7-10 years to learn on your own."
- Assistant General Counsel, Eli Lilly and Company
Kenneth E. Maxey II 
President, Urban League of Greater San Francisco Bay Area
The goal of the Black Executive Leadership Accelerator is to provide African Americans with an opportunity to thrive in their leadership journey. Urban League of Greater San Francisco Bay Area has crafted this curriculum together with Berkeley Executive Education with this goal in mind. Through practitioner panels, students will also hear advice from Black Leaders with real-world experience.

Karen Horne 
SVP of Diversity Equity & Inclusion North America
Warner Bros. Discovery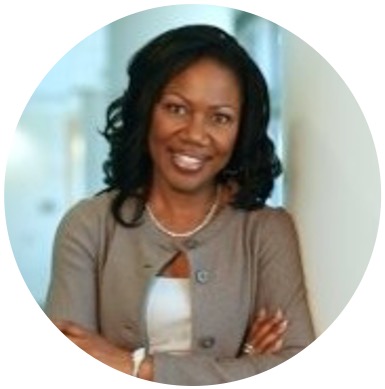 Mary Stutts
Chief Global Health  Equity & Inclusion Officer
Real Chemistry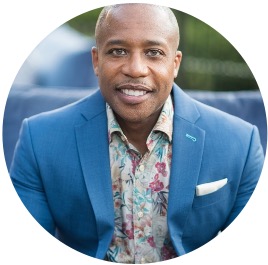 Damon Jones
Chief Communications Officer
Procter & Gamble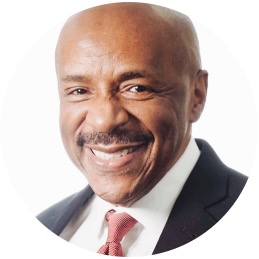 James C. Jones 
Advanced Certified Personal & Executive Coach
DE&I Consultant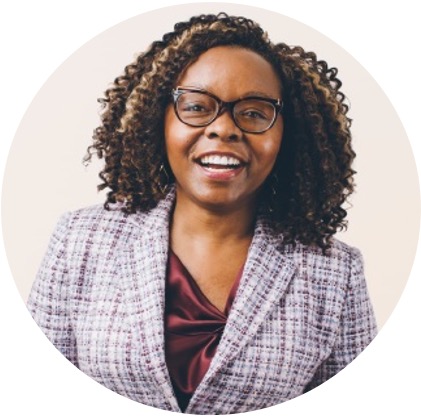 Ina Marie Johnson
Corporate Board Director & Former CHRO
Chief Diversity Officer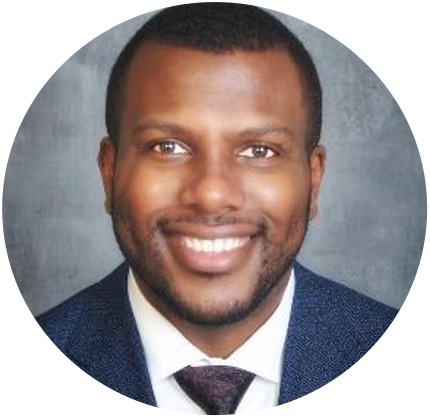 D'Juan Wilcher
Deputy Director
George W. Bush Presidential Library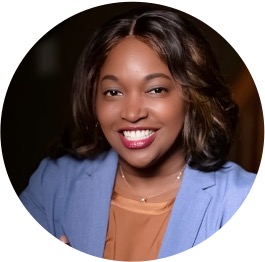 Mary L. Tobin
Deputy Director Senior Advisor of Wounded Warrior, Veteran, and Military Family Initiatives
Americorps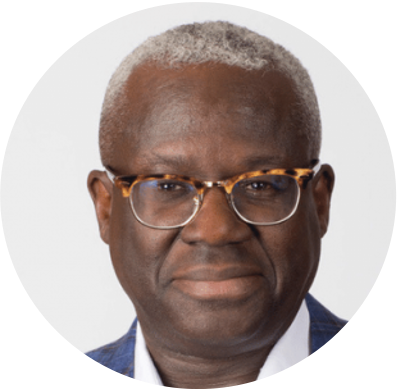 James White
Board Chair, Director, Author, Former Chairman, President, and CEO
Jamba Juice
Need more information about registration, billing, accommodation, or employer support?
Visit our Frequently Asked Questions Page
Sign up for the Berkeley Executive Education Newsletter.
Get the latest leadership news and resources in your mailbox every month!