Blockchain
A two-month learning journey from the convenience of your laptop.
Two-months in total, 4-6 hours per week.
IN PARTNERSHIP WITH EMERITUS
Global partner program with EMERITUS.
During this online journey, you'll connect with Berkeley's faculty, industry leaders, and peers from every corner of the globe, taking a deep dive into the applications of blockchain technology for business and society. Taking a case-based approach featuring use cases from finance, healthcare, supply chain management, and consumer products, you'll collaborate through moderated discussion boards and join the faculty for live interviews with industry leaders, including Q&A. In addition, there are live office hours to supplement the live and recorded sessions.
Overview of Blockchain Technology and the Cryptocurrency Network
Gain a comprehensive overview of blockchain as a technology and 1,000+ cryptocurrencies
Strategically Apply Blockchain Technology to your Business Practices
Learn how companies have strategically used blockchain for business opportunities and solutions
Understand the Evolving Blockchain Market
Learn the latest regulatory, policy developments, and governance of blockchain in major economies
Future Trends of Blockchain
Discover what trends of blockchain you should look out for
Progressive leaders in both the public and private sectors that need to understand what new digital technologies such as blockchain can and can't do for their organizations. Representative roles and industries that can benefit include:
Business/technology strategists and consultants 
Entrepreneurs who are interested in launching new ventures relating to blockchain or cryptocurrencies 
Financial and banking professionals, including those in risk management and regulatory roles 
Government officials, policy makers, and civil servants from around the globe, as this program takes a truly global perspective 
Insurance and real estate professionals 
Investors who want to understand the developing blockchain ecosystem to inform investment decisions 
IT and security professionals 
Supply chain management professionals 
World-renowned Berkeley Haas and Executive Education Faculty 
Video lectures from Berkeley Haas faculty
Live, interactive webinars (also available as recordings)
Peer discussions and exercises
Case Studies
Exclusive online network-building opportunities 
Access to the program alumni community 
Blockchain: Technologies and Applications for Business Certificate of Completion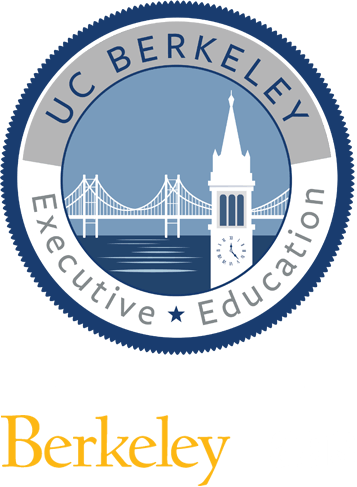 This program counts toward a
Certificate of Business Excellence
Pillar(s)
Entrepreneurship & Innovation or
Finance & Business Acumen
Participants in the Certificate of Business Excellence (COBE) program will earn a mark of distinction from a world-class university, gain access to a powerful global network, and enjoy the flexibility of completing the program in up to three years. A UC Berkeley Certificate of Business Excellence allows individuals to create a personal learning journey structured by our four academic pillars to gain management essentials in Leadership, Entrepreneurship, Strategy, and Finance to drive both personal and organizational development.
Maura O'Neill
,
Distinguished Teaching Fellow, Haas School of Business
Maura O'Neill is a lecturer and distinguished teaching fellow at the Haas School of Business. Relentlessly focused on sourcing and scaling breakthrough ideas, she has been thrilled to grow businesses...