Blockchain and Cryptocurrencies
Blockchain and Cryptocurrencies
6-weeks online program | 4-6 hours per week
In today's fast-moving global market, organizations need to innovate constantly and understand the wide range of opportunities that technologies such as blockchain offer. In this six-week online program, you'll explore how practical applications of blockchain technology can be applied to your organization. You will learn by doing — creating a cryptocurrency wallet, adding funds to the wallet, and creating your own cryptocurrency and non-fungible token (NFT).
During this online journey, you will travel far beyond the theoretical underpinnings of blockchain. You will explore the practical applications of these technologies through many different learning methods. Live sessions with UC Berkeley Executive Education's expert faculty will bring you the latest insights and developments and answer your questions. Each module offers the opportunity to apply the concepts taught through a hands-on activity, serving as a real-time workshop. Taking a case-based approach featuring use cases from finance, health care, supply chain management, and consumer products, you'll collaborate with your global peers by offering and receiving feedback through moderated discussion boards. Finally, there are live office hours available to supplement the live and recorded sessions.
Gain a comprehensive understanding of blockchain, cryptocurrencies, decentralized finance (DeFi), non-fungible tokens (NFTs), and decentralized autonomous organizations (DAOs).
Explore current developments, emerging trends, and regulatory issues regarding blockchain technology and the crypto market.
Apply frameworks and strategic applications of blockchain technology to identify innovation opportunities in businesses, governments, nonprofits, or new ventures.
Build strategies that leverage blockchain and cryptocurrencies to address a challenge faced by your organization or industry.
World-renowned Berkeley Haas and Executive Education Faculty 
Video lectures from Berkeley Haas faculty
Live, interactive webinars (also available as recordings)
Peer discussions and exercises
Case Studies
Capstone Project
Exclusive online network-building opportunities 
Access to the program alumni community 
Blockchain: Technologies and Applications for Business Certificate of Completion 
Mar 7 - May 2, 2024
$2,600
Enroll
To register for the program, visit our partner's website by clicking on the Enroll button above.
Week 0 starts on March 7th. The last day to enroll is March 14th, 2024, at 9:59 AM.
Progressive leaders in both the public and private sectors need to understand what new digital technologies such as blockchain can and can't do for their organizations. If you find yourself asking what the opportunities and the limitations of blockchain are, then this program is for you. Representative roles and industries that can benefit include:
Business/technology strategists and consultants
Entrepreneurs who are interested in launching new ventures related to blockchain or cryptocurrencies
Financial and banking professionals, including those in risk management and regulatory roles
Government officials, policy makers, and civil servants from around the globe, as this program takes a truly global perspective
Insurance and real estate professionals
Investors who want to understand the developing blockchain ecosystem to inform investment decisions
IT and security professionals
Supply chain management professionals
As you build your understanding of what blockchain and cryptocurrencies are, you will examine many of their most practical and impactful applications across different industries. You will also become familiar with the policy and regulatory environment, which may shape your decision making. New ventures fueled by emerging concepts such as nonfungible tokens (NFTs) and decentralized finance (DeFi) will also be explored.
In this module, you will learn what blockchain technology is and how it works. You will explore where it came from and who governs, owns, and manages it. You will also understand what unique value blockchain can offer as well as its broad implications for business, society, and government.
There are over 18,000 cryptocurrencies, including Bitcoin. In this module, you will learn about the major cryptocurrencies in the global economy and their key features. You will examine how they evolved, what drives their growth, and the challenges they face. You will also explore innovations that are driving the creation of new coins and tokens and the role of crypto exchanges for rating, trading, and liquidity.
Through a series of case studies, you will gain exposure to a wide range of applications of blockchain technology. You will examine how organizations in different industries, including finance and supply chain, are planning to use blockchain to reduce costs and time and to expand into new markets.
Regulations and policies have different implications for different groups. In this module, you will learn about the regulatory and policy developments in the use and governance of blockchain and cryptocurrencies in major markets. You will also gain an understanding of various legal, data, and financial policy issues related to these topics and how to address them.
The blockchain entrepreneurial ecosystem is robust and growing globally. In this module, you will examine various ways to build and grow new ventures in this space. You will explore sources for raising funds, including venture capital investments and initial coin offerings (ICOs), and learn the best practices in leveraging blockchain for massive social good in different sectors.
The blockchain and crypto landscape changes quickly, and this module is dedicated to exploring what's new and what's next. Learn about three major emerging trends in blockchain and crypto: DeFi, which is poised to disrupt the financial industry; DAOs, which offer a new way of structuring an entity without central authority using blockchain; and NFTs, which are a unique, digital representation of an asset.
Lecturer | Distinguished Teaching Fellow, Haas School of Business
Maura O'Neill is a lecturer and distinguished teaching fellow at the Haas School of Business. Relentlessly focused on sourcing and scaling breakthrough ideas, she has been thrilled to grow businesses...
Devadutta Ghat
CTO, Live Planet Inc.
Devadutta Ghat is the CTO at Live Planet, where he builds VideoCoin Network - a blockchain powered video infrastructure platform. He brings over a decade of experience to a highly technical team responsible for creating the infrastructure that will enable anyone to build and deploy decentralized video applications. Devadutta is an experienced engineer of complex cloud video systems, having served in senior management positions at Intel, Cloudera, and Live Planet. Previously, he was the Founder & Chief Architect of the Intel® Video Transcode Service. He holds a master of science in electrical and computer engineering from Stony Brook University and a MBA from UC Berkeley, Haas School of Business. He holds 6 patents in Video related technologies.
Certificate of Completion
Signal your professional achievement to your network and get recognized for your completion! Upon successful completion of the program, UC Berkeley Executive Education grants a verified digital certificate of completion to participants that you are encouraged to add to your profiles.
Note: This program results in a digital certificate of completion and is not eligible for degree credit/CEUs. After successful completion of the program, your verified digital certificate will be emailed to you directly. All certificate images are for illustrative purposes only and may be subject to change at the discretion of UC Berkeley Executive Education.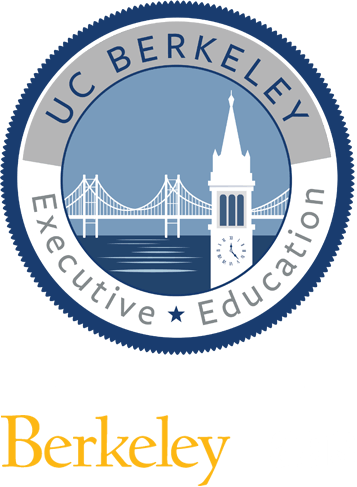 This program counts toward a
Certificate of Business Excellence
Pillar(s)
Entrepreneurship & Innovation or
Finance & Business Acumen
Participants in the Certificate of Business Excellence (COBE) program will earn a mark of distinction from a world-class university, gain access to a powerful global network, and enjoy the flexibility of completing the program in up to three years. A UC Berkeley Certificate of Business Excellence allows individuals to create a personal learning journey structured by our four academic pillars to gain management essentials in Leadership, Entrepreneurship, Strategy, and Finance to drive both personal and organizational development.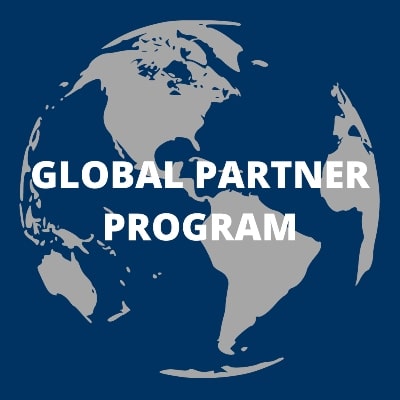 Fintech
This program goes deep on both the financial considerations and the technological. You will learn to identify emerging trends and opportunities, the skills required to launch a fintech startup, and the key components of a successful fintech investment so that you and your company can thrive in the Fintech Revolution.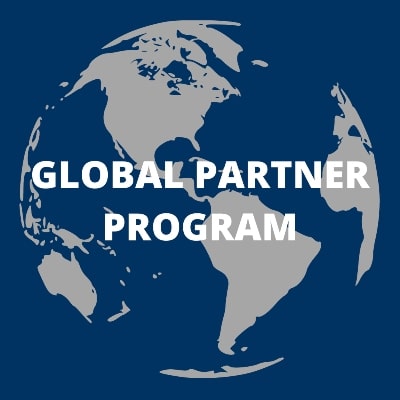 Future of Technology
The Future of Technology program provides a framework for assessing key disruptive technology trends and for creating a roadmap to implement innovation strategies. It has been designed to examine specific aspects of emerging tech, such as AI, IoE, Robotics, Quantum Computing, Cybersecurity, and Blockchain, while offering tools and frameworks for conceiving and assessing tech-driven futures.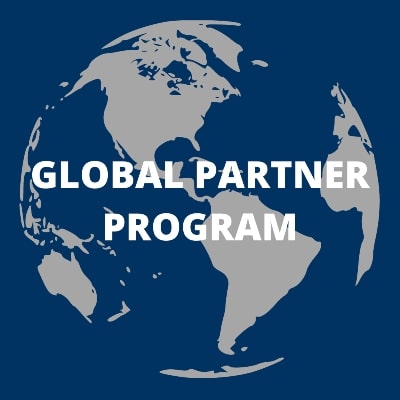 Data Science
The Data Science: Bridging Principles and Practice online program gives participants with non-technical backgrounds a foundational understanding of what data science & analytics is all about. Create a Data-Driven Culture. Forecasting Machine Learning. Adapt to a Data Mindset.
Need more information about registration, billing, accommodation, or employer support?
Visit our Frequently Asked Questions Page
Sign up for the Berkeley Executive Education Newsletter.
Get the latest leadership news and resources in your mailbox every month!