Data Science
10-week online program | 6-8 hours per week
Fear of disruption. It's a common feeling across today's business landscape: fear that a more agile company will swoop in with a pure-play digital business model, leveraging data in ways that compel competitive advantage.
Big data is facilitated by technology, but it's optimized by people, culture, and processes. Investment in big data and related technologies is at an all-time high, yet according to research by New Vantage Partners, less than half of the companies say they are competing on data and analytics (48 percent); only 31 percent have created a data-driven organization, and only 28 percent have forged a data culture. The challenge in realizing the potential of big data lies not in the technology itself, but rather in transforming people, culture, and processes.
Berkeley's Data Science: Bridging Principles and Practice gives participants with non-technical backgrounds a foundational understanding of what data science and analytics is all about, and many of the most common techniques used to manipulate and analyze data yourself. At the end of this program, you should be able not only to work effectively with data science and analytics teams by speaking their language, but also help guide them to deliver business value to you and the entire organization.
Prepare for Data Science Literacy
While there are no formal prerequisites such as coding knowledge, having an aptitude for quantitative concepts is important. Review basic mathematical and statistical concepts such as mean, standard deviation, graphs, histograms, and linear and logarithmic functions. To gain true literacy in data science, be prepared to get dirty in the data and embrace some math and stats. We'll fully support you along the way.
Adopt a Data-Driven Mindset
Learn to ask the right questions of the data, common techniques for turning data into business insights, and knowing which method to use to answer specific business questions.
Learn to Communicate and Interpret Data
Gain tools to effectively communicate with data scientists, learn effective methods for data presentation, and interpret data more effectively by understanding the most common techniques.
Create a Data-Driven Culture
Use technology and process to drive a cultural shift where data is leveraged for strategy, decision making, and execution. Learn the capabilities that make successful data science teams.
World-renowned Berkeley Haas and Executive Education Faculty 
Live weekly 'prep sessions' to introduce any technical concepts for the next module
Video lectures from Berkeley Haas faculty
Live, interactive webinars (also available as recordings)
Peer discussions and exercises
Case Studies
Weekly office hours and live assignment reviews
Two week-long learning labs to focus on hands-on assignments and dig deeper into the data 
Exclusive online network-building opportunities 
Access to the program alumni community 
Data Science: Bridging Principles and Practice Certificate of Completion 
Feb 8 - Nov 25, 2024
$2,850
Enroll
To register for the program, visit our partner's website by clicking on the Enroll button above.
Week 0 starts on February 8th. The last day to enroll is February 15, 2024 at 9:59 AM.
The program is also offered in Spanish and Mandarin. To view the program page in Spanish or Mandarin, please click below.
This program is for mid-career managers wanting to upskill, C-suite professionals that make impactful organizational decisions and those at an executive level looking to develop their career in a fast-growing field. 
Product Managers, Project Managers, Marketing Managers, and others in managerial positions who are integral to the decision-making process and want to get deeper actionable insights for their work.
Director, CEO, CTO, CIO, Vice President, Founder, General Managers who are involved with making systematic data-driven decisions and would like to strengthen the application of data-scence in their organizations.
Executives who are looking for an introduction to Data Science and who want to gain more experience in data analysis.
Want to approach your employer about professional development and request employer support? Read the Employer Payment Assistance Guide.
Professor of Economics | Sarin Chair in Strategy and Leadership, Haas School of Business
Steve Tadelis is a Professor of Economics and Sarin Chair in Leadership and Strategy at Berkeley Haas. His research primarily revolves around e-commerce and the economics of the internet.During the...
Visiting Professor | Distinguished Teaching Fellow, Haas School of Business
Shachar Kariv is a Distinguished Teaching Fellow at Haas School of Business. He formerly was the Benjamin N. Ward Professor of Economics, Chair of the Department of Economics, and...
Certificate of Completion
Signal your professional achievement to your network and get recognized for your completion! Upon successful completion of the program, UC Berkeley Executive Education grants a verified digital certificate of completion to participants that you are encouraged to add to your profiles.
Note: This program results in a digital certificate of completion and is not eligible for degree credit/CEUs. After successful completion of the program, your verified digital certificate will be emailed to you directly. All certificate images are for illustrative purposes only and may be subject to change at the discretion of UC Berkeley Executive Education.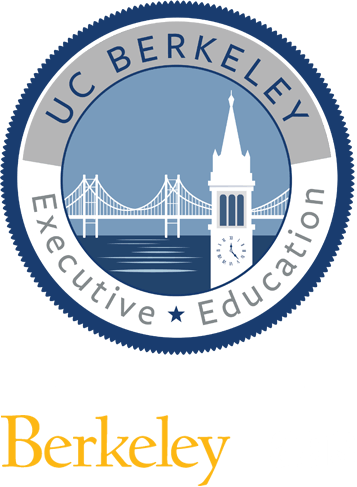 This program counts toward a
Certificate of Business Excellence
Participants in the Certificate of Business Excellence (COBE) program will earn a mark of distinction from a world-class university, gain access to a powerful global network, and enjoy the flexibility of completing the program in up to three years. A UC Berkeley Certificate of Business Excellence allows individuals to create a personal learning journey structured by our four academic pillars to gain management essentials in Leadership, Entrepreneurship, Strategy, and Finance to drive both personal and organizational development.
"I took the Data Science Bridging Principles and Practice course this summer. It was very interesting and useful. Using the tools taught in the course I was able to perform a multivariate regression analysis on one of our more challenging business problems. It pointed me to the likely underlying cause of the problem. Based on those results I wrote a report out of our business system to look for examples I could use to make the issue concrete to others in the company and direct us to solutions. It took me in a direction not previously considered significant and is proving to be very significant. Data is such a wonderful thing! It has been a huge success that will continue to pay dividends for the next several years.
- Director Field Operations, Wilbur-Eliis
"Just completed a great learning experience with UC Berkeley Executive Education on Data Science. Hands-on, challenging online course over 10 weeks on working effectively with and in data science and analytics teams to drive business decisions and successful outcomes. Enjoyed taking a deep dive into the techniques for deriving meaningful insights, getting dirty on the data in case studies from different industries, and reflecting on how to create a data-driven culture. Many thanks to Professors Steve Tadelis and Shachar Kariv, their team and all the virtual classmates from around the world!"
- Senior Managing Consultant, IBM iX
"Glad to share this amazing experience with anyone eager to learn more about Data Science and Machine Learning. This Executive Program is an agile learning experience, seeking a truly rigorous, hands-on experience with modern data analysis methods.
The program also provides a good introduction to Python, in order to support data analysis using JupyterNotebook, an interactive open-source platform used for computational analysis and a review of basic mathematical and statistical concepts."
- Chief Technology, Innovation, and Business Development Officer, Duratex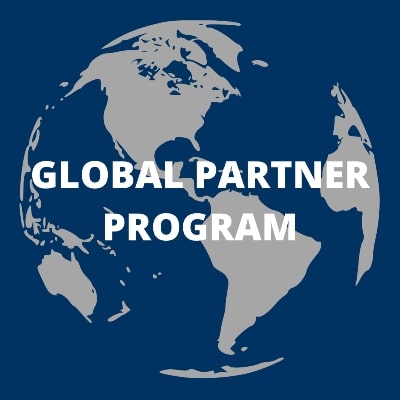 Blockchain and Cryptocurrencies
Take a deep dive into the applications of blockchain technology for business and society in the Blockchain: Technologies and Applications for Business program. During this online journey, you'll connect with Berkeley's faculty, industry leaders, and peers from every corner of the globe. The program encompasses a case-based approach featuring cases from finance, healthcare, supply chain management,...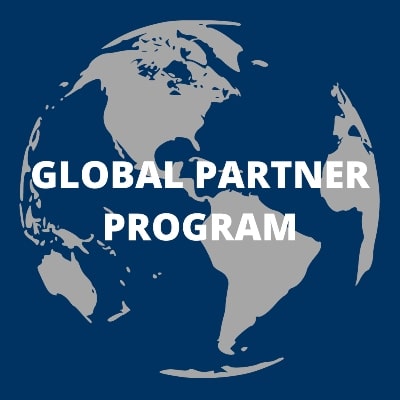 Digital Transformation
The Digital Transformation: Leading People, Data & Technology online program provides a foundational understanding of digital technology and enables you to manage data. Drawing from a mix of tools and frameworks from data science, IT management, and marketing, you will learn from top thought leaders in digital transformation. Live teaching sessions and moderated discussion boards give you the...
Need more information about registration, billing, accommodation, or employer support?
Visit our Frequently Asked Questions Page
Sign up for the Berkeley Executive Education Newsletter.
Get the latest leadership news and resources in your mailbox every month!