Data Science: Bridging Principles and Practice
An exclusively online learning journey from the convenience of your laptop.
Two-months in total, 6-8 hours per week.
IN PARTNERSHIP WITH EMERITUS
Global partner program with EMERITUS.
Fear of disruption. It's a common feeling across today's business landscape: fear that a more agile company will swoop in with a pure-play digital business model, leveraging data in ways that compel competitive advantage.
Big data is facilitated by technology, but it's optimized by people, culture, and processes. Investment in big data and related technologies is at an all-time high, yet according to research by New Vantage Partners, less than half of the companies say they are competing on data and analytics (48 percent); only 31 percent have created a data-driven organization, and only 28 percent have forged a data culture. The challenge in realizing the potential of big data lies not in the technology itself, but rather in transforming people, culture, and processes.
Berkeley's Data Science: Bridging Principles and Practice gives participants with non-technical backgrounds a foundational understanding of what data science and analytics is all about, and many of the most common techniques used to manipulate and analyze data yourself. At the end of this program, you should be able not only to work effectively with data science and analytics teams by speaking their language, but also help guide them to deliver business value to you and the entire organization.
Learn techniques for applying data to answer specific business questions and insights
Learn the Ability to Communicate and Interpret Data
Gain tools to effectively communicate with data scientists and learn how to interpret and present their data
Create a Data-Driven Culture
Learn how to create a culture within your organization that is data-driven and the capabilities that make data science teams successful
The Data Science: Bridging Principles and Practice program curriculum covers the following topics:
You'll be introduced to the basic statistical concepts behind data science and analytics and to the main objectives of descriptive, predictive, and prescriptive analytics. Discover different types of data - categorical and numerical data - and the basic ways in which data reveal information. Cover the basics of probability theory that are essential to better understand the ideas behind data generation and interpretation. Includes a basic tutorial on Jupyter Notebooks, an interactive open-source platform we will use for analysis. 
We will cover the definitions of key survey terms as well as methods by which sampling is used to analyze the pros and cons of business decisions through the exploration of sampling, type I and type II errors, and control limits. Problem sets will be done using Jupyter Notebooks to explore the properties of samples. 
Making data-driven business decisions relies on well-articulated hypotheses that lend themselves to statistical tests. We will cover the foundations of this approach including statistical comparisons, confidence intervals, and margins of error. Applications of statistical tests in Jupyter Notebook will be part of the self-directed work.
We will explore the most common linear and curved patterns and understand different ways to fit data to linear models. A central application will be to understand market demand, price setting, and elasticites. More advanced analyses using Jupyter Notebook will build on previous work you've done. 
Simple regression analysis and multiple regression models are at the heart of more elaborate data-driven business decision making. We'll focus on understanding the ways in which these models are used, the assumptions that make their use valid, and how to leverage these models to make better business decisions. You will continue building your Jupyter Notebook toolkit using simulated real-world data. 
Learn the two of the most ubiquitous uses of data science and analytics: forecasting and A/B testing. Specifics include the analysis of variance, time series regressions, and the design and execution of simple and more complex A/B testing procedures. We will go over one of the most media-covered A/B tests done in Silicon Valley and discuss the importance of using regressions to tease out time variation and heterogeneous treatment effects. 
Explore some of the fundamental machine learning methods and how they apply to business decisions. We'll demystify this revered topic and explain when machine learning techniques are most effective, challenge the assumptions about machine learning, and point out important caveats regarding when ML models are not the models you want to use. Using Jupyter Notebooks you will review some off-the-shelf packages and go through examples of models in practice. 
With the fundamentals and some of the most ubiquitous tools behind us, we will wrap with a deep dive into the suite of competencies that define effective data science teams and how to build a data-driven culture in your organization. Common pitfalls will be stressed, and strategies to work effectively with data scientists will be laid out. You will complete a final project on Jupyter Notebooks to solidify your comfort with real-world data. 
Non-technical professionals from a variety of backgrounds including: 
Functional roles such as marketing, human resources, product management, R&D, finance, sales, strategy, and innovation
General management roles such as General Managers, VPs, Directors, or those with regional responsibilities
Public and private sector organizations
World-renowned Berkeley Haas and Executive Education Faculty 
Video lectures from Berkeley Haas faculty
Live, interactive webinars (also available as recordings)
Peer discussions and exercises
Case Studies
Exclusive online network-building opportunities 
Access to the program alumni community 
Data Science: Bridging Principles and Practice Certificate of Completion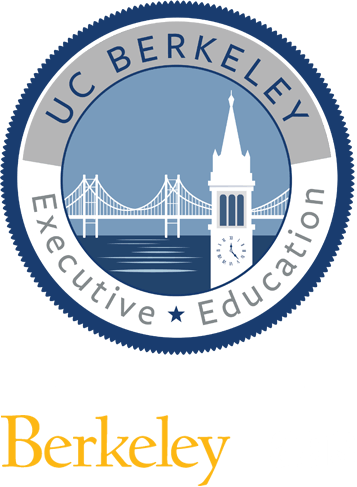 This program counts toward a
Certificate of Business Excellence
A UC Berkeley Certificate of Business Excellence gives individuals the opportunity to create a personal plan of study structured by our four academic pillars. Participants will earn a mark of distinction with certification from a world-class university, and enjoy the flexibility of completing the program in up to three years.
Steve Tadelis
,
James J. and Marianne B. Lowrey Chair in Business, Haas School of Business
Steve Tadelis is the James J. and Marianne B. Lowrey Chair in Business and a Professor of Economics, Business and Public Policy at Haas School of Business, University of California, Berkeley. Steve...
Shachar Kariv
,
Benjamin N. Ward Professor of Economics
Shachar Kariv is the Benjamin N. Ward Professor of Economics, and former Department Chair and Faculty Director of Experimental Social Science Laboratory (Xlab). His research in behavioral...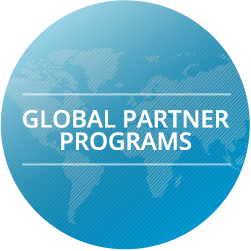 Blockchain: Technologies and Applications for Business
During this online journey, you'll take a deep dive into the applications of blockchain technology for business and society. Taking a case-based approach featuring use cases from finance, healthcare, supply chain management, and consumer products, you'll collaborate through moderated discussion boards and join the faculty for live interviews with industry leaders, including Q&A.
Digital Transformation: Leading People, Data & Technology
During this online journey, you will learn from top thought leaders in digital transformation based on a mix of tools and frameworks from data science, IT management, and marketing.