Data Strategy: Leveraging Data as a Competitive Advantage
Data Strategy: Leveraging Data as a Competitive Advantage
2-month online program | 4-6 hours per week
Successful organizations don't simply manage data as a cost driver; they harness data as a value driver. If your team has less expertise in leveraging data than it does in accruing it, you're not alone.
Our Data Strategy program presents practical, strategic advice and case studies so you can develop and implement a data strategy to deliver on your business objectives by leveraging data management, data governance, data technology, data analytics, and a data-driven culture.
The program is expertly designed to help you:
Enhance your expertise in data analytics, strategy, and management, including data architecture, governance, quality, and technologies
Explore the future of data, especially new trends such as automation and AI
Stay up to date with the latest approaches for developing and implementing data strategies that are innovative and impactful
Gain the tools and knowledge to address specific challenges in your organization, including designing a good data strategy or including digital transformation
Access practical and actionable learnings that can be directly applied in your work with real-life case studies and examples
Position yourself as a data strategy specialist and lead data-driven transformations, opening new career opportunities
Acquire specific knowledge and skills to excel in new data-oriented roles and responsibilities
World-renowned Berkeley Haas and Executive Education Faculty 
Video lectures from Berkeley Haas faculty
Interviews with guest speakers
Live, interactive sessions (also available as recordings)
Peer discussions, exercises, and crowd-sourced activities
Industry use cases and case studies 
Personalized and peer-review feedback
Capstone Project
Live office hours with faculty 
Exclusive online network-building opportunities 
Access to the program alumni community 
Data Strategy: Leveraging Data as a Competitive Advantage Certificate of Completion 
Jan 18 - Mar 21, 2024
$2,900
Enroll
To register for the program, visit our partner's website by clicking on the Enroll button above.
Week 0 starts on January 18th. The last day to enroll is January 25, 2024 at 9:59 AM.
The program is ideal for technology leaders, professionals and consultants who are seeking to:
Set organizational strategy or shape business decision-making based on data insights
Identify and implement best practices in their data projects and think strategically about building data-driven products at scale
Provide comprehensive data solutions to their own or their clients' enterprises
Make a career pivot into data strategy
Want to approach your employer about professional development and request employer support? Read the Employer Payment Assistance Guide.
Apply a value creation framework with four perspectives to generate insights from data and learn to build data-driven products at scale to execute your data strategy.
Learn a practical three-step methodology of contextualization, ideation, and prescription to develop a successful data strategy.
Identify frameworks for data architecture, data storage, and data operations; assess the data life cycle; and explore the practical uses of three important categories of data: metadata, reference data, and master data.
Assess how data governance ensures that data stays reliable and secure; develop an effective approach to data security; and understand the best practices to comply with privacy regulations, such as GDPR, HIPAA and CCPA.
Organize data technologies into four categories: data generation and acquisition; data integration and management; data analysis; and data operationalization. Identify the technologies and applications for each step of your data process.
Gain a high-level view of how to build a culture to enable data-driven decision making in your organization; formally structure your organization to create value from your data; and evaluate the importance of roles such as chief data officer.
Look to the future of data, discovering what's possible in data science, AI, and different analytic approaches that can inform your business decisions and automate processes in ways never before possible, including descriptive and prescriptive modeling.
Throughout the program, you will work on a capstone project that allows you to apply the frameworks and tools you have learned to a real-world challenge that your organization is currently facing. This hands-on experience is an opportunity for you to create a plan for developing and implementing a comprehensive data strategy in your organization. As part of the project, you will:
Understand the context of your organization's data and define the use case for your data strategy
Manage and govern your data and generate insights from it
Select the right technology and leverage data science and analytics
Create strategies toward building a data-driven culture
At the end of the capstone project, you will produce a portfolio piece that you can use to showcase your skills to potential employers."
Distinguished Teaching Fellow | Professional Faculty, Haas School of Business
Dr. Richard Huntsinger is a professor, Silicon Valley entrepreneur, Fortune 500 R&D executive, and management consultant with broad international experience leading programs in operational...
Chief Technology Officer, agilon health
Girish is the Chief Technology Officer of agilon health, a publicly traded value-based healthcare company (NYSE listed). He has spent over two decades in Data and AI in a variety of leadership roles...
Associate Adjunct Professor | Research Scientist, Haas School of Business
Thomas Lee is an Associate Adjunct Professor and Research Scientist in the Haas Operations and Information Technology Management Group at the Haas School of Business. He teaches and conducts research...
Certificate of Completion
Signal your professional achievement to your network and get recognized for your completion! Upon successful completion of the program, UC Berkeley Executive Education grants a verified digital certificate of completion to participants that you are encouraged to add to your profiles.
Note: This program results in a digital certificate of completion and is not eligible for degree credit/CEUs. After successful completion of the program, your verified digital certificate will be emailed to you directly. All certificate images are for illustrative purposes only and may be subject to change at the discretion of UC Berkeley Executive Education.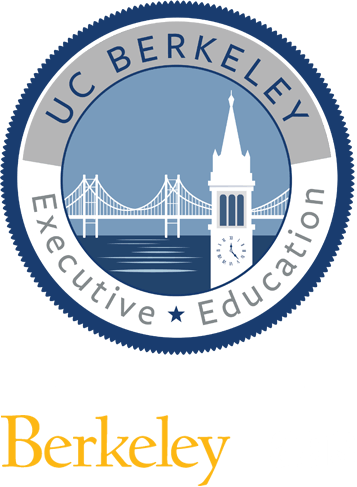 This program counts toward a
Certificate of Business Excellence
Participants in the Certificate of Business Excellence (COBE) program will earn a mark of distinction from a world-class university, gain access to a powerful global network, and enjoy the flexibility of completing the program in up to three years. A UC Berkeley Certificate of Business Excellence allows individuals to create a personal learning journey structured by our four academic pillars to gain management essentials in Leadership, Entrepreneurship, Strategy, and Finance to drive both personal and organizational development.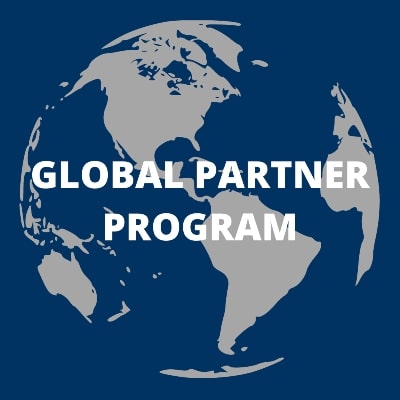 Data Science
The Data Science: Bridging Principles and Practice online program gives participants with non-technical backgrounds a foundational understanding of what data science & analytics is all about. Create a Data-Driven Culture. Forecasting Machine Learning. Adapt to a Data Mindset.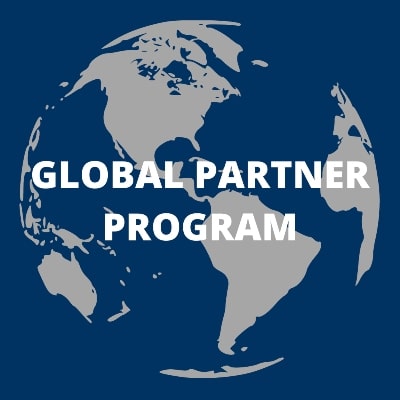 Technology Leadership Program 
In a rapidly changing technology landscape, you need to understand not only the various technologies, but be able to create a cohesive strategy around them. The Berkeley Technology Leadership Program is designed to do just that. Through a dynamic mix of live teaching sessions on critical leadership topics, frameworks, hands-on teaching methods, active program support, and peer learning, you will d...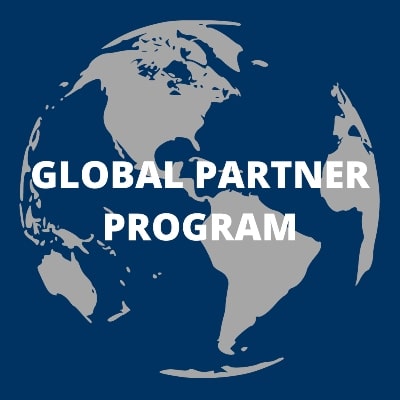 Digital Transformation: Leading People, Data & Technology
The Digital Transformation: Leading People, Data & Technology online program provides a foundational understanding of digital technology and enables you to manage data. Drawing from a mix of tools and frameworks from data science, IT management, and marketing, you will learn from top thought leaders in digital transformation. Live teaching sessions and moderated discussion boards give you the...
Need more information about registration, billing, accommodation, or employer support?
Visit our Frequently Asked Questions Page
Sign up for the Berkeley Executive Education Newsletter.
Get the latest leadership news and resources in your mailbox every month!
Real-world examples can help you fine-tune your organization's data strategy. Learn how top global brands create positive results from data management, data technology, and strategic methodologies.
Majid Al Futtaim: Explore the analytics-driven transformation of lifestyle conglomerate in the Middle East and North Africa, and how it used data governance and a test-and-learn methodology to mitigate the effects of the pandemic, open new sources of growth, and generate customer value.
IBM Watson: Discover how IBM Watson navigates the promise of new AI technologies while facing the reality of a healthcare market with demanding requirements for usable products.
RIMAC: Learn how this Peruvian insurance company scaled up AI across the enterprise, overcoming numerous organizational and cultural challenges, institutionalizing changes, and creating new business models
ShotSpotter: Learn how ShotSpotter, a US data-as-a-service company, combines data, IoT, and AI in a novel service to city governments and law enforcement organizations to address social and business issues while navigating ethical, political, and privacy issues.