Digital Transformation
A two-month learning journey from the convenience of your laptop. Available in English, Spanish, or Simplified Chinese.
Two-months in total, 4-6 hours per week.
IN PARTNERSHIP WITH EMERITUS
Global partner program with EMERITUS.
Drawing from a mix of tools and frameworks from data science, IT management, and marketing, you will learn from top thought leaders in digital transformation. Live teaching sessions and moderated discussion boards give you the opportunity to ask questions, interact directly with faculty and peers, and accelerate your learning beyond the typical online learning experience.
Berkeley Executive Educations Digital Transformation program does not have any prerequisites - except for a strong desire to learn about opportunities for digital technology and data management practices to transform your business. As the program progresses through eight modules a storyline weaves examples from retail and healthcare, showing how two very different industries benefit from uniting around data, technology, and people.
Identify Key Opportunities
Recognize and reframe challenges as opportunities for an optimal digital solution
Manage Organizational Transformations
Leverage data, technology, people, and processes to enable measurable and significant change in your organization
Future-Proof Your Leadership
Navigate the legal and ethical considerations that surround digital business practices, such as privacy and data protection
Spanish and Simplified Chinese Delivery
The program is also offered in Spanish and Simplified Chinese. To view the program page in Spanish or Simplified Chinese, please click below.
This online program is designed for mid to senior level managers who need a strategy to lead their business unit or organization through disruption. Leaders who strive to be more innovative in implementing new ideas, staying ahead of the competition, and aligning their people, data, and technology are prime candidates. Participants may be leaders of a functional department, head of a business unit or region, or have general management responsibilities. Since all industries are vulnerable to some manner of disruption, all industries can benefit from this hands-on experience. The program culminates with a capstone project where participants create an action plan for a challenge at a level that is appropriate for their role or responsibility. 

Representative functions and industries of past participants include:
CEO, Consulting
Managing Director, Publishing
CIO, Retail
Digital Transformation Director, Energy
Enterprise IT Director, Banking & Financial Services
IT Manager, Education
Digital Leader, IT Services
Global Transformation Manager, Industrial Goods
Head of Data Analytics, Healthcare
CRM Manager, Telecommunications
World-renowned Berkeley Haas and Executive Education Faculty 
Video lectures from Berkeley Haas faculty
Live webinars (also available as recordings) 
Peer discussions and exercises
Case Studies
Capstone Project
Exclusive online network-building opportunities 
Access to the program alumni community 
Digital Transformation: Leading People, Data, and Technology Certificate of Completion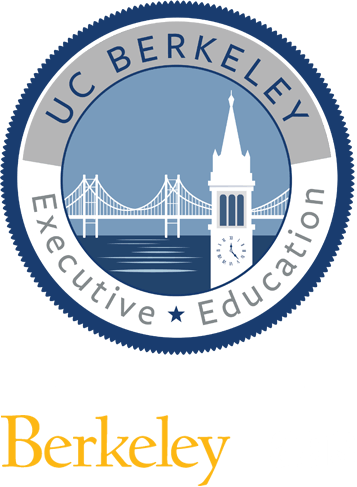 This program counts toward a
Certificate of Business Excellence
Pillar(s)
Strategy & Management or
Entrepreneurship & Innovation
Participants in the Certificate of Business Excellence (COBE) program will earn a mark of distinction from a world-class university, gain access to a powerful global network, and enjoy the flexibility of completing the program in up to three years. A UC Berkeley Certificate of Business Excellence allows individuals to create a personal learning journey structured by our four academic pillars to gain management essentials in Leadership, Entrepreneurship, Strategy, and Finance to drive both personal and organizational development.
Thomas Lee
,
Associate Adjunct Professor | Research Scientist, Haas School of Business
Thomas Lee is an Associate Adjunct Professor and Research Scientist in the Haas Operations and Information Technology Management Group at the Haas School of Business. He teaches and conducts research...
Zsolt Katona
,
Cheryl and Christian Valentine Associate Professor, Haas School of Business
Zsolt Katona is Cheryl and Christian Valentine Associate Professor at the Haas School of Business. Katona joined Berkeley Haas in 2008 as an assistant professor of marketing. His research focuses on...
Sameer Srivastava
,
Associate Professor | Harold Furst Chair in Management Philosophy and Values , Haas School of Business
Sameer B. Srivastava is Associate Professor and Harold Furst Chair in Management Philosophy and Values at UC Berkeley's Haas School of Business and is also affiliated with UC Berkeley Sociology. His...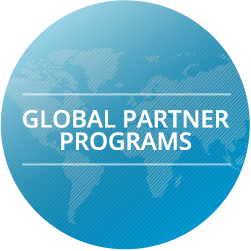 Blockchain
Take a deep dive into the applications of blockchain technology for business and society in the Blockchain: Technologies and Applications for Business program. During this online journey, you'll connect with Berkeley's faculty, industry leaders, and peers from every corner of the globe. The program encompasses a case-based approach featuring cases from finance, healthcare, supply chain management,...