Executive Decision Making with Data Science
Executive Decision Making with Data Science
Business leaders are tasked with making countless decisions every day – some mundane, some momentous. These decisions can have big repercussions, affecting the survival of businesses or even careers. Despite the prevalence of decision making in business, professionals are rarely given clear preparation or guidance on critical thinking or the right process to make rational decisions.
The Executive Decision Making with Data Science program was designed to provide executives with the essential training in fundamental decision-making skills that will empower them to overcome biases, problem-solve, and adopt data-driven decision making. Central to the program are decision-making strategies that leverage data analysis to make informed decisions.
Professor Don Moore guides participants through the fundamentals of critical decision making; evaluating details to distinguish between crucial and trivial information, recognizing our own biases that can affect judgment, and avoiding potential short-term thinking that could cloud long term decision making. Participants will be equipped with effective tools to apply accurate and reliable information to make sound decisions that enable successful business outcomes.
Join us at the Berkeley Haas campus for our three-day in-person decision-making training or choose the flexible Exec Ed Lab; a virtual four-week learning experience that maximizes interaction and collaboration with faculty and groups - wherever you are.
Sharpen Your Decision-Making Intuition
Learn how your intuition guides you, and how to overcome the mind traps that can impair effective decision-making.
Harness the Power of Data
Develop the skills to effectively execute data mining and extract crucial information from big data sets to perform analyses. Utilize data analysis to build a solid foundation of evidence and inform better business decisions and strategies.
Apply Advanced Tools & Build Your Confidence
Explore advanced tools (such as pre-mortems) to help you build confidence and think creatively to problem solve in the face of risk and uncertainty.
Enable Sustainability & Long-Term Decision Making
Learn how to anticipate the downstream effects of decisions and maintain critical thinking skills while balancing trade-offs and considering larger business goals.
New Leaders
Senior Leaders and Executives
General Managers
Department Heads
Directors
Any business professional who regularly makes decisions that impact the success of their functions or organizations
A group of colleagues or team who would like to advance their skills together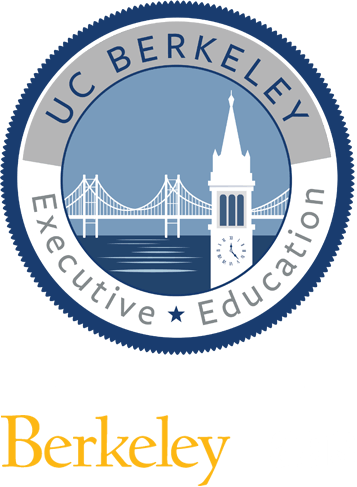 This program counts toward a
Certificate of Business Excellence
Curriculum Days
Two Days Online; Three Days In-Person
Participants in the Certificate of Business Excellence (COBE) program will earn a mark of distinction from a world-class university, gain access to a powerful global network, and enjoy the flexibility of completing the program in up to three years. A UC Berkeley Certificate of Business Excellence allows individuals to create a personal learning journey structured by our four academic pillars to gain management essentials in Leadership, Entrepreneurship, Strategy, and Finance to drive both personal and organizational development.
"The course content is very engaging and kept me thinking...Once you go through the course, it is difficult not to be very aware of how biases can creep into one's decision-making process at the same time, one is also aware of how other's are being blindsided by their biases."
- Senior Director, Scientific Games
Corporate Business Model Innovation
Learn from the leading pioneer in Open Innovation, Henry Chesbrough, and transform your business strategies. Go beyond traditional R&D to learn how to develop, evaluate and scale new business models from the inside out, and embrace and extend the external startup ecosystem. Maximize Innovation Delivery. Create New Business Model Ideas. Explore New Innovation Concepts. Open Innovation and Busin...
Have more questions about registration, billing, accommodation, or employer support?