Executive Decision Making with Data Science
Executive Decision Making with Data Science
Learn how to digest information and apply new thinking skills for better outcomes.
Use data from your own company to build your analysis skills and develop a competitive edge.
MULTI-FACETED INSTRUCTION
Learn from neuroscientists, behavioral economists, psychologists, and scholars of management.
Every day, executives are called upon to make innumerable decisions – some mundane, some momentous. Some of these decisions will determine the very survival of their businesses or their own careers. The Executive Decision Making with Data Science program helps participants make decisions that produce better outcomes for themselves and their organizations. Learn how your intuition guides you and about the mind traps that can impair effective decision making. You'll leave with the tools to identify accurate, reliable information to make sound decisions that will position your business for success.
Hone Your Decision-Making Intuition
Learn how your intuition guides you, how to overcome the mind traps that can impair effective decision-making, and how human decision biases can create opportunities to positively influence people.
Harness the Power of Data
Develop the skills to collect, test, and identify accurate and usable data to build a solid foundation of evidence and inform better business strategies.
Practice Advanced Tools & Build Your Confidence
Explore advanced tools (such as pre-mortems) to help you build confidence and make sound decisions - without fear - in the face of risk and uncertainty.
Enable Sustainability & Long-Term Decision Making
Learn how to anticipate the downstream effects of your decisions and maintain critical thinking skills while balancing trade-offs and considering larger business goals.
The Executive Decision Making with Data Science program curriculum covers the following topics:
Distinguishing between trivial and vital data
Experiments vs. observational data 
A/B testing and experimental design 
Balancing the interests of different stakeholders 
Tools for rational decision making 
Thinking through uncertainty and probability 
Assessing risk and reward with expected values
Using pre-mortems to anticipate and prevent future disasters 
Thinking through complex contingencies 
Applying rational tools in complex organizations
Biases in judgment and decision making
Common problems with how people collect, analyze, and interpret data
Cognitive shortcuts that inhibit the decision-making process
Short-term thinking that imperils your long-term interests
Thinking about the larger goals of your business 
Understanding the relationship between sustainability and strategy
Trading off competing interests 
Anticipating the downstream consequences of your decisions 
Changing habits of mind that aren't serving you 
Changing dysfunctional organizational routines 
Coaching those with whom you work to help them make better decisions 
How effective decision-making strategies affect the qualities of a good leader
Applying these lessons in daily life
New Leaders
Senior Leaders
General Managers
Department Heads
Directors
Decisions Makers who impact the success of their functions or organizations
A group of colleagues or team who would like to advance their skills together
Three-day in-person leadership skills and decision-making intensive at UC Berkeley Haas School of Business campus 
World-renowned Berkeley Haas and Executive Education Faculty 
Blend of real-life examples, business case studies, and data from your own company
Exclusive networking opportunities 
Access to the program alumni community
Executive Decision Making with Data Science Certificate of Completion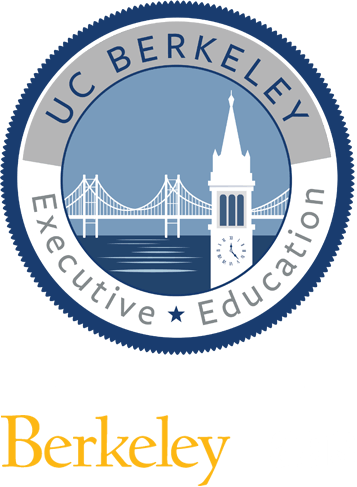 This program counts toward a
Certificate of Business Excellence
A UC Berkeley Certificate of Business Excellence gives individuals the opportunity to create a personal plan of study structured by our four academic pillars. Participants will earn a mark of distinction with certification from a world-class university, and enjoy the flexibility of completing the program in up to three years.
"The course content is very engaging and kept me thinking...Once you go through the course, it is difficult not to be very aware of how biases can creep into one's decision-making process at the same time, one is also aware of how other's are being blindsided by their biases."
- Senior Director, Scientific Games
Strategy in Competitive Markets
Strategy in Competitive Markets Program - Berkeley Executive Education. Go beyond yourself to enhance your organization's competitiveness. This unique, intensive program uses a unique blend of theory, practice, and case studies to promote...
Corporate Business Model Innovation
Corporate Business Model Innovation Program - Berkeley Executive Education, Go beyond traditional R&D to learn how to develop, evaluate, and scale new business models from the inside out and embrace and extend the external startup ecosystem.
Have more questions about registration, billing, accommodation, or employer support?