Marketing Analytics
2-month online program | 4-6 hours per week
Successful marketing requires harnessing the power of the best available tools to acquire the intelligence necessary to make informed decisions and gain a competitive edge. Marketing professionals with the knowledge, skills, and experience to leverage data to achieve their goals will hold a significant competitive advantage.
The Marketing Analytics - Strategies to Optimize ROI program explores the principles and strategies of a data-driven approach to marketing and how to apply those in the real world. Drawing on real-world use cases from successful companies like Netflix and Booking.com, you'll learn how to build predictive models to inform marketing decisions, and leverage analytics to optimize marketing ROI. Through practical tools and techniques, you will gain valuable insights into your customers and what drives their purchasing decisions. You will also learn to use the Customer Lifetime Value formula to guide marketing and product decisions throughout the consumer journey, and follow four key steps for implementing an innovative marketing analytics initiative in your organization when the program concludes.
Make Informed Marketing Decisions Based on Analytics
Apply Analytic Tools, Models, and Frameworks to Optimize Marketing ROI
Leverage Analytics and Experimentation to Gain a Competitive Advantage
Develop Marketing Strategy for Customer Acquisition, Development, and Retention
Create Innovative Marketing Analytics Initiatives in Your Organization
World-renowned Berkeley Haas and Executive Education Faculty 
Video lectures from Berkeley Haas faculty
Live, interactive webinars (also available as recordings)
Notable guest speakers
Peer discussions, crowd-sourced activities, and demonstrations
Case Studies
Capstone Project
Exclusive online network-building opportunities 
Access to the program alumni community 
Marketing Analytics Certificate of Completion 
Feb 1 - Apr 11, 2024
$2,600
Enroll
To register for the program, visit our partner's website by clicking on the Enroll button above.
Week 0 starts on February 1st. The last day to enroll is February 8, 2024 at 9:59 AM.
Marketing and digital marketing managers who want to upskill and improve their marketing ROI by using the latest tools—without having to depend on an analytics team
Analysts who want to develop better models and algorithms to draw marketing insights, and also specialize in marketing related applications of analytics, such as recommendation engines, customer segmentation, ROI optimization and more
Product and Business Managers who want a deeper understanding of customer behavior, and to use those insights to improve product iterations, boost profitability, and develop marketing best practices
Brand Managers who want to take a more data-backed, scientific approach to branding initiatives and communication, gain insights on their customers' preferences and profiles, and thus create brands that are able to earn loyal customers
Want to approach your employer about professional development and request employer support? Read the Employer Payment Assistance Guide.
Associate Professor | Egon and Joan von Kaschnitz Professorship in Business Administration, Haas School of Business
Przemyslaw Jeziorski published multiple articles in the leading economics and marketing scholarly journals. His research made a contribution to a variety of markets, including mobile money in Africa...
Cheryl and Christian Valentine Professor, Haas School of Business
Zsolt Katona is Cheryl and Christian Valentine Professor at the Haas School of Business. Katona joined Berkeley Haas in 2008 as an assistant professor of marketing. His research focuses on online...
Professor | Joe Shoong Chair in Business | Director of Berkeley Haas Behavioral Lab | Co-Director of Social and Moral Judgment (SOMO) Lab, Haas School of Business
Clayton Critcher is an Associate Professor of marketing, cognitive science, and psychology at Berkeley Haas. A social psychologist, Critcher researches how people come to understand themselves and...
Learn the principles of Marketing Analytics and how to apply them in the real world through a fundamental marketing measurement called Customer Lifetime Value. Once you determine how valuable a customer is to a company throughout the entire consumer lifecycle, from acquisition to development to retention, you can use that insight to guide marketing and product decisions at each step of the customer journey.
Learn how to use predictive modeling, the fastest growing branch of marketing analytics and the basis of modern business intelligence systems. We will show you how to execute two fundamental predictive models and build your own predictive models to generate marketing insights.
We explore factor analysis, a broadly applicable data consolidation tool that is key to marketing research and customer segmentation and targeting. By considering two cases in parallel—one from Charles Schwab and one from Booking.com—we learn how factor analysis helps create a customer segmentation map, generate core customer insights, and serve as a foundation for your marketing strategy.
Using big data, we apply marketing analytics for targeting and personalization. Our hands-on approach leverages actual data and shows you how to build a targeting and recommendation system that incorporates real-time location data from mobile devices for targeting.
We explain the basics of pricing, including different ways it is established and what makes an ideal price. Using data collected for a technology startup, we delineate best practices for using survey methods to generate a price—a particularly valuable tool when preparing a product launch. We also look at a versatile pricing tool called conjoint analysis.
We reveal the key tool for marketing measurement: A/B testing or experimentation. A case study in digital advertising provides a real-world introduction to this topic. Proceeding step by step, from the design phase through implementation to the evaluation of an actual A/B test, this case study delves into the major issues to consider when running experiments and prepares you to set up your own A/B test.
We examine the most important concepts and metrics in digital advertising, including various payment methods, programmatic advertising, auctions, and quality scores. Learn about key challenges digital marketers face as they attempt to further customize individuals' marketing communications experience.
To ensure a successful implementation of your marketing analytics initiatives, we will illustrate how to build a strong analytics team, again using actual success stories. We will also show you how to recognize the limitations of marketing analytics, including common pitfalls in managing a marketing analytics project, and outline strategies to avoid them.
The two-month Marketing Analytics program culminates with a capstone project in which you will create a slide deck that outlines the four steps necessary to implement an innovative marketing analytics initiative at your organization.
The Marketing Analytics program features examples of well-known companies that have successfully applied the principles outlined in the program, including:
Booking.com: Learn how the online travel agency applied factor analysis to create a customer segmentation map and generate core customer insights.
Netflix: Find out how the entertainment giant uses predictive modeling to retain customers who are likely to cancel their subscriptions in the following month.
Rocket Fuel: Discover how the advertising technology company used marketing experimentation to monitor the effectiveness of its digital ad campaigns.
Safeway: See how the supermarket chain made key business decisions in customer acquisition, development, and retention based on Customer Lifetime Value.
TRX: Learn how the fitness company used digital advertising analytics to customize potential customers' marketing communications experience.
Xtrava: See how the smart medical device developer set profit-maximizing pricing using survey-based approaches.
Certificate of Completion
Signal your professional achievement to your network and get recognized for your completion! Upon successful completion of the program, UC Berkeley Executive Education grants a verified digital certificate of completion to participants that you are encouraged to add to your profiles.
Note: This program results in a digital certificate of completion and is not eligible for degree credit/CEUs. After successful completion of the program, your verified digital certificate will be emailed to you directly. All certificate images are for illustrative purposes only and may be subject to change at the discretion of UC Berkeley Executive Education.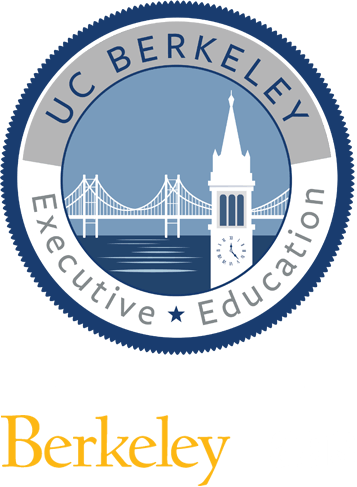 This program counts toward a
Certificate of Business Excellence
Pillar(s)
Strategy & Management or
Entrepreneurship & Innovation
Participants in the Certificate of Business Excellence (COBE) program will earn a mark of distinction from a world-class university, gain access to a powerful global network, and enjoy the flexibility of completing the program in up to three years. A UC Berkeley Certificate of Business Excellence allows individuals to create a personal learning journey structured by our four academic pillars to gain management essentials in Leadership, Entrepreneurship, Strategy, and Finance to drive both personal and organizational development.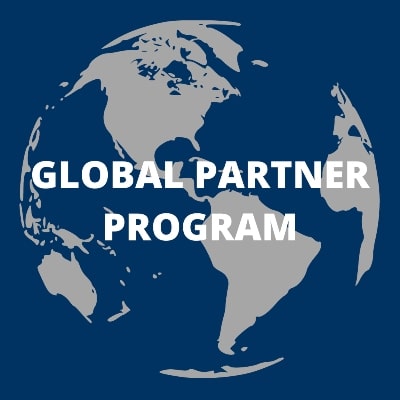 Leading Complex Projects
Success with critical projects hinges on developing an understanding of the types of complexities you're likely to encounter within the projects, from their structure and scope to the changing nature of the project, to the power and political dynamics within the project team and in wider stakeholder communities. The Leading Complex Projects program was created to help you strengthen your understan...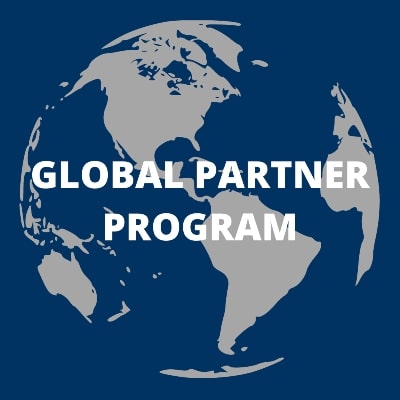 Data Science
The Data Science: Bridging Principles and Practice online program gives participants with non-technical backgrounds a foundational understanding of what data science & analytics is all about. Create a Data-Driven Culture. Forecasting Machine Learning. Adapt to a Data Mindset.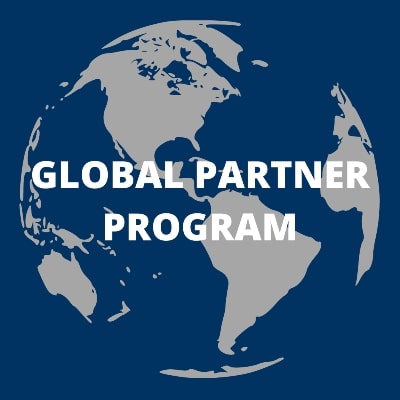 Data Strategy: Leveraging Data as a Competitive Advantage
The Data Strategy program presents practical, strategic advice and case studies so you can develop and implement a data strategy to deliver on your business objectives by leveraging data management, data governance, data technology, data analytics, and a data-driven culture. This program is a practical how-to guide. It is built on industry best practices, academic research, and faculty experience...
Need more information about registration, billing, accommodation, or employer support?
Visit our Frequently Asked Questions Page
Sign up for the Berkeley Executive Education Newsletter.
Get the latest leadership news and resources in your mailbox every month!