Technology Leadership Program 
Technology Leadership Program 
6-month online program | 4-6 hours per week
In a rapidly changing technology landscape, you need to understand not only the various technologies, but be able to create a cohesive strategy around them. The Berkeley Technology Leadership Program is designed to do just that. Through a dynamic mix of live teaching sessions on critical leadership topics, frameworks, hands-on teaching methods, active program support, and peer learning, you will develop the vision and skill to navigate digital transformation.
Identify the strategies and processes required to lead the implementation of technology to enable significant change and solve problems.
Explore AI application strategies and identify frameworks that help with the practical application of AI-related modeling.
Evaluate the current fintech ecosystem, and how fintech innovations are reinventing traditional banking as well as creating new business models.
Create a pitch deck for how you will lead the implementation of technology to solve an inefficiency within your organization.
Develop and refine your leadership style and communication skills through live sessions and application exercises.
World-renowned Berkeley Haas and Executive Education Faculty 
Video lectures from Berkeley Haas faculty
Live, interactive webinars (also available as recordings)
Industry guest speakers
Peer discussions and exercises
Case Studies
Capstone Project
Exclusive online network-building opportunities 
Access to the program alumni community 
Technology Leadership Certificate of Completion 
Mar 17 - Aug 25, 2022
$7,500
Enroll
To register for the program, visit our partner's website by clicking on the Enroll button above.
For individuals who are in leadership roles looking to keep their organization ahead of the curve through tech innovations, or who are on career tracks to take on technology leadership roles, including:
C-suite leaders and directors ensuring their organization is prepared for the latest digital trends and disruptions
Functional heads and business leaders with responsibility to drive tech innovation and strategy across their organization
Mid- to senior-level managers and executives gearing up for tech leadership roles
Consultants who need to be up-to-speed on the latest technologies and business applications to offer superior solutions to clients
Want to approach your employer about professional development and request employer support? Read the Employer Payment Assistance Guide.
Certificate of Completion
Signal your professional achievement to your network and get recognized for your completion! Upon successful completion of the program, UC Berkeley Executive Education grants a verified digital certificate of completion to participants that you are encouraged to add to your profiles.
Note: This program results in a digital certificate of completion and is not eligible for degree credit/CEUs. After successful completion of the program, your verified digital certificate will be emailed to you directly. All certificate images are for illustrative purposes only and may be subject to change at the discretion of UC Berkeley Executive Education.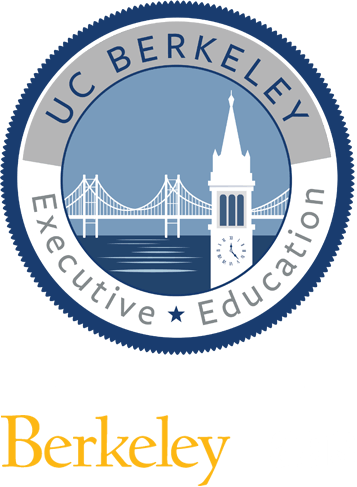 This program counts toward a
Certificate of Business Excellence
Pillar(s)
Strategy & Management or
Entrepreneurship & Innovation
Participants in the Certificate of Business Excellence (COBE) program will earn a mark of distinction from a world-class university, gain access to a powerful global network, and enjoy the flexibility of completing the program in up to three years. A UC Berkeley Certificate of Business Excellence allows individuals to create a personal learning journey structured by our four academic pillars to gain management essentials in Leadership, Entrepreneurship, Strategy, and Finance to drive both personal and organizational development.
Program Partners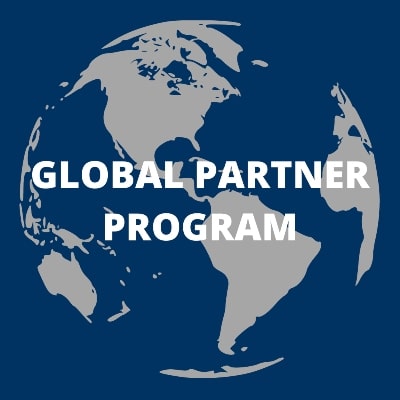 Future of Technology
The Future of Technology program provides a framework for assessing key disruptive technology trends and for creating a roadmap to implement innovation strategies. It has been designed to examine specific aspects of emerging tech, such as AI, IoE, Robotics, Quantum Computing, Cybersecurity, and Blockchain, while offering tools and frameworks for conceiving and assessing tech-driven futures.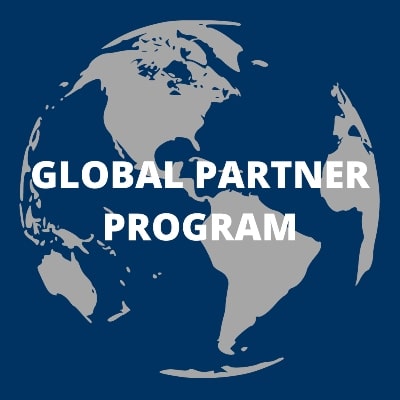 Fintech
This program goes deep on both the financial considerations and the technological. You will learn to identify emerging trends and opportunities, the skills required to launch a fintech startup, and the key components of a successful fintech investment so that you and your company can thrive in the Fintech Revolution.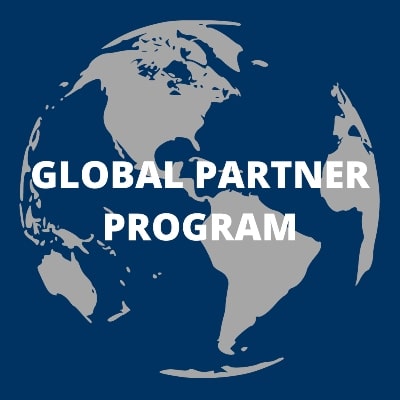 Digital Transformation
The Digital Transformation: Leading People, Data & Technology online program provides a foundational understanding of digital technology and enables you to manage data. Drawing from a mix of tools and frameworks from data science, IT management, and marketing, you will learn from top thought leaders in digital transformation. Live teaching sessions and moderated discussion boards give you the...
Need more information about registration, billing, accommodation, or employer support?
Visit our Frequently Asked Questions Page
Sign up for the Berkeley Executive Education Newsletter.
Get the latest leadership news and resources in your mailbox every month!