Fintech
A two-month learning journey from the convenience of your laptop.
Two-months in total, 4-6 hours per week.
IN PARTNERSHIP WITH EMERITUS
Global partner program with EMERITUS.
The disruption at the crossroads of financial services and digital innovation offers business visionaries the green light to revolutionize the way consumers, investors, and the global banking industry create, manage, and exchange assets. But to drive this fintech revolution, you must be comfortable in the fintech landscape and ready to execute the maneuvers that take your company from traditional to digital, from startup to scale. Blockchain, artificial intelligence, mobile payment, and other fintech innovations offer financial services companies the opportunity to improve operations and customer experience, reduce inefficiencies, and increase revenue.
This program goes deep on both the financial considerations and the technological. You will learn to identify emerging trends and opportunities, the skills required to launch a fintech startup, and the key components of a successful fintech investment so that you and your company can thrive in the Fintech Revolution.
Understand the trends, insights, tools, and technologies driving the fintech revolution
Gain insight into the current fintech ecosystem, including notable fintech companies and the fintech investing community
Analyze how fintech innovations (especially artificial intelligence and machine learning applications) are disrupting traditional banking and financial services, as well as new business models created by fintech disruption
Apply frameworks to identify and evaluate fintech innovation opportunities for your own organization or domain
Create innovative fintech strategies to differentiate your organization in the market or to build successful fintech companies
This program is designed for professionals who need to gain a deeper understanding of fintech trends and methods of executing financial technology innovations for their own or their clients' organizations. The program's content will be particularly useful for those in the following roles:
Mid- to Senior-level Managers working in the financial industry or banks
CxOs of fintech startups seeking to scale and grow their company by gaining knowledge of the fintech tools that can add value to their enterprise
Consultants seeking to create cutting-edge solutions for their clients in the fintech space
World-renowned Berkeley Haas and Executive Education Faculty 
Video lectures from Berkeley Haas faculty
Live, interactive webinars (also available as recordings)
Peer discussions and exercises
Case Studies
Exclusive online network-building opportunities 
Access to the program alumni community 
Fintech: Frameworks, Applications, and Strategies Certificate of Completion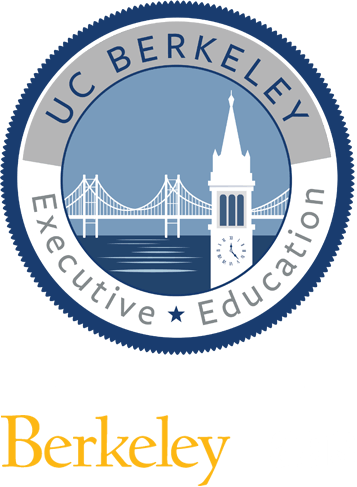 This program counts toward a
Certificate of Business Excellence
Pillar(s)
Entrepreneurship & Innovation or
Finance & Business Acumen
A UC Berkeley Certificate of Business Excellence gives individuals the opportunity to create a personal plan of study structured by our four academic pillars. Participants will earn a mark of distinction with certification from a world-class university, and enjoy the flexibility of completing the program in up to three years.