The Innovative Organization
The Innovative Organization
Innovation is often the main driver to sustain a competitive advantage. To succeed, modern innovators must accept the innovation challenge head-on and capitalize on opportunities created by new technologies, new markets, and new ways of doing business. To stay relevant in today's evolving market, complacency is not an option.
Are you successfully leading innovation within your organization? The Innovation Organization training program was designed to teach leaders and executives the fundamentals of innovation strategy and prepare them to ideate, innovate, and implement new innovation. You'll discover the opportunities and potential challenges of business innovation so you're equipped to drive strategy and manage complex change within your organization.
The innovation training will empower you to be a transformative leader and guide you to design your own personal innovation glide-path. Throughout the program, Professor Jerry Engel, an internationally recognized expert on innovation, will expose you to successful corporate strategies and potential business risks and will mentor you on how to develop an innovation culture that is built on continuous innovation practices. You will go beyond buzzwords and elementary frameworks to establish strategic processes that sustain innovation.
Foster and Accelerate Innovation
Develop new innovation through strategic management techniques that go beyond erratic innovation to explore radical and even disruptive opportunities.
Identify & Seize New Business Opportunities
Acquire real-world tools and frameworks to spot trends and potential sources of innovation to then conceive, innovate, and push through new ideas in your organization.
Capitalize on Internal Innovation
Use rapid concept testing and when appropriate, spin out new ventures to realize internal innovation.
Drive a Culture of Innovation
Develop the influence to move your organization using new leadership skills for creating a culture of innovation through change management.
Sustain Innovation through Strategy
Learn how your organization can harness and benefit from strategies and frameworks like Lean Innovation, Design Thinking, Open innovation, Business Model experimentation and actively engagement with local and global innovation ecosystems. Leverage the culture to sustain innovation and become known as the innovation center within your organization.
Experience Cutting-Edge Theory Combined with Practical Applications
Learn to identify profitable ventures, raise investment capital, manage the deal process, and build effective leadership teams. Finance innovation through corporate venture capital and early collaboration with innovative startups.
The Innovative Organization provides an optimal educational foundation to advance to other Berkeley Executive Education offerings including the Venture Capital Executive Program, and Corporate Business Model Innovation.
Five-day in-person innovation training at UC Berkeley Haas School of Business campus 
Advanced innovation tools and frameworks grounded in research
Blend of cutting-edge theory & practical applications
Unrivaled training from industry experts and Berkeley Haas faculty
Access to the program alumni community 
Exclusive networking opportunities with peers and Silicon Valley business leaders
The Innovative Organization Program Certificate of Completion 
C-Suite executives
VPs
Directors
Division managers
Executives who manage teams or effect change within their organizations
A group of colleagues or team who would like to advance their skills together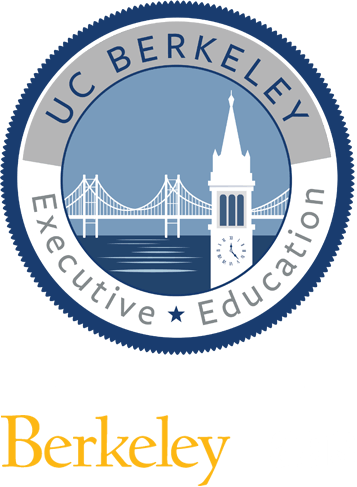 This program counts toward a
Certificate of Business Excellence
Pillar(s)
Entrepreneurship & Innovation
Participants in the Certificate of Business Excellence (COBE) program will earn a mark of distinction from a world-class university, gain access to a powerful global network, and enjoy the flexibility of completing the program in up to three years. A UC Berkeley Certificate of Business Excellence allows individuals to create a personal learning journey structured by our four academic pillars to gain management essentials in Leadership, Entrepreneurship, Strategy, and Finance to drive both personal and organizational development.
"Within a week of completing the classes, we were already implementing a new approach to two significant innovation efforts."
- Vice President and Executive Producer, TIBCO Software, Inc.
"The Innovative Organization is an intense, immersive week of learning, collaboration, immense food for thought and exchange with the Haas faculty, global participants and diverse speakers."
- Planning & Performance Management, AARP
"This is an intense and inspiring week ... that covers the long journey from idea generation to market success. This course will definitely support and improve my future work."
- Owner/Founder, Make Ideas Real
"In a day and age where ideas are easily generated, the processing and execution of those ideas is critical. This course introduces you to the key concepts, methods, and real world contacts that will assist you when taking your idea from abstract thought to concrete product."
- Sr. Computer Scientist, Adobe
"This program is an opportunity to share and learn from experience of senior managers from all around the globe. The program combines experienced tutors and practitioners from the Silicon Valley providing a unique mix that boosts your creativity and thinking about the implementation of the knowledge you have just learned."
- Vice President for R&D, BUMAR Ltd.
Jerome Engel
,
Senior Lecturer and Senior Fellow at the Lester Center, Haas School of Business
Professor Jerome S. Engel is an internationally recognized expert on innovation, entrepreneurship, and venture capital, lecturing and advising business and government leaders around the world. Most...
Homa Bahrami
,
Senior Lecturer, Haas School of Business
Homa Bahrami is an international educator, advisor, board member, and author, specializing in organizational flexibility, team alignment, and dynamic leadership in global, knowledge-based industries...
Sara Beckman
,
Earl F. Cheit Faculty Fellow, Haas School of Business
Sara Beckman is an award-winning Haas faculty member who creates and delivers courses on design, innovation and product management. She has published case studies on design for sustainability,...
Venture Capital Executive Program
Intensive venture capital certificate program delivered online or in-person. Learn VC investing principles, insider strategies, and network with Silicon Valley's VC leaders. The Venture Capital Investing Cycle. Dynamics of Venture Capital Funds. What Constitutes a VC Quality Deal. Silicon Valley Venture Capital Economy. Opportunity Recognition. Corporate Strategy and Financing.  
Corporate Business Model Innovation
Learn from the leading pioneer in Open Innovation, Henry Chesbrough, and transform your business strategies. Go beyond traditional R&D to learn how to develop, evaluate and scale new business models from the inside out, and embrace and extend the external startup ecosystem. Maximize Innovation Delivery. Create New Business Model Ideas. Explore New Innovation Concepts. Open Innovation and Busin...
Have more questions about registration, billing, accommodation, or employer support?