Custom Programs
Every company has its own set of opportunities, challenges and aspirations. For companies seeking a competitive advantage, we partner with you to build learning experiences tailored specifically to your objectives.
Whether you're implementing a new business model, scaling your business, developing your talent or entering a new market, Berkeley Executive Education forges long-lasting partnerships to design and deliver programs directly aligned with your business initiatives and organizational culture.
Partner with Berkeley ExecEd and Discover Your Leadership of the Future
In order to remain competitive in today's disruptive landscape, organizations must become more agile and adapt to the cultural shifts occurring in the marketplace. Plantronics approached UC Berkeley Executive Education about developing a program to train its leaders to adapt to change—which happens to be the research focus of faculty director Homa Bahrami. Bahrami, along with Berkeley professor and communication expert Mark Rittenberg, developed a customized three-day leadership program based on Plantronics' unique needs. Read the full case study.
Challenging convention is at the heart of the Haas School of Business and UC Berkeley Executive Education. By working closely with you to discover your most critical business objectives, we can offer you dynamic, relevant, customized content that will change the way your leaders think and act.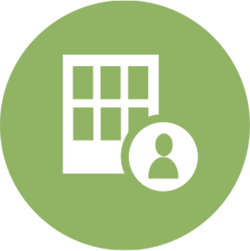 Corporate
The business of the future needs new tools and skills to thrive in a changing world. We help our corporate clients prepare for what's next and overcome current challenges in areas such as market volatility and competition, removing silos that limit growth and communication, building strong teams, aligning values, and so much more. We serve Fortune 500 companies and startups and everyone in between. 

Government 
Through a direct connection with local and global governments, a modern perspective, and deep knowledge of government's own set of complex issues, we have helped many government agencies solve challenges like planning for the future, imagining a new economy, and upscaling workforce innovation. 

University
The ever-changing academic landscape calls for a highly tailored and holistic approach, guided by the institution's distinct environment and the needs of its leaders, faculty, community, and students. Through our immersive programming and unique location, we provide participants front row access to experience innovation within the Silicon Valley ecosystem.