NextGen Directors Program
NextGen Directors Program
The NextGen Directors Program provides corporate governance education and training for aspiring corporate board members from diverse backgrounds who are underrepresented on the boards of directors. The training is designed to better prepare you for your first board experience. The program is taught by practitioners with extensive board experience in a wide variety of public and private companies, and Berkeley faculty who address emerging topics of importance to Boards. 
The program covers a full range of corporate director duties and responsibilities, the work of the full board and each committee, emerging governance issues, and best practice exchange, along with panel discussions with CEOs and other stakeholders. In addition, participants have the opportunity to refine their own board value propositions and meet with board leaders and executive recruiters to broaden their network and sharpen their ability to connect with key board decision-makers. As part of the program, each class member has the opportunity to build one-on-one mentoring relationships with existing board leaders.
Prepare for Your First Board Experience
Grow your network with seasoned board members whilst developing your own board value proposition.
Gain Insight into the Work and Impact of Boards
Discover the various elements of a business that board members consider and engage in.
Learn Relevant Issues and Topics of Interest that Are Affecting Boards
Review and discuss key topics that board members are concerned with like environmental social governance, diversity and inclusion, human resources, digital transformation, and cybersecurity.
2-day in-person program 
World-renowned Berkeley Haas Faculty and esteemed CEOs, board members, and stakeholders from global businesses
Highly-esteemed strategic sponsors including Bain Capital, Nasdaq, Ernst & Young, Baker McKenzie, and The Alliance of Chief Executives
Opportunity to participate in one-on-one mentoring
Pragmatic, hands-on exercises and panel discussions
Exclusive networking opportunities 
Access to the program alumni community 
NextGen Directors Program Certificate of Completion 
Oct 5 - Oct 6, 2023
$7,500
Apply
C Suite and senior executives of private and public companies who aspire to be corporate board members
Want to approach your employer about professional development and request employer support? Read the Employer Payment Assistance Guide.
Senior Lecturer & Executive Teaching Fellow, Haas School of Business
Dr. Homa Bahrami is an international educator, advisor, board member, and author, specializing in organizational flexibility, team alignment, and dynamic leadership in global, knowledge-based...
Program Partner

if (isset($content['field_partners_list']) || isset($content['field_descriptive_text'])): ?>
---
endif ?> if (isset($content['field_sponsor_pretext'])): ?>
endif ?>
Bain Capital
NASDAQ
Ernst & Young
Baker McKenzie
The Alliance of Chief Executives
Each company listed has been a longstanding strategic sponsor of the Directors Academy and the NextGen Directors program.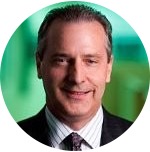 Keith Meyer
Co-Founder and President, Director's Academy
Mr. Meyer is the co-founder and president of the Directors Academy, and the global head of the CEO & Board Practice and co-leader of the Leadership Practice at Allegis Partners. Mr. Meyer was founder and managing partner of Park Avenue Advisors and previously was vice chairman and managing partner of the Global Board Consulting Practice and co-leader of the North America CEO & Board Practice at Heidrick & Struggles. Mr. Meyer held a variety of corporate leadership roles with Exxon and PepsiCo. He was also a member of McKinsey's global Energy Practice. He has previously been named to the D100 list of the most influential people in corporate governance. Mr. Meyer is a Directors Academy board member.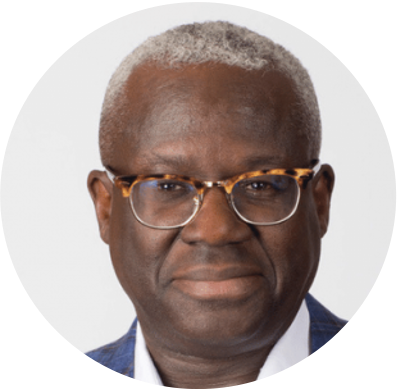 James D. White
Former Chairman, CEO, and President, Jamba, Inc.
Mr. White is the former chairman, chief executive officer and president of Jamba Inc. and previously held senior executive roles at Safeway, Gillette and Ralston Purina. He is an experienced board chair with 20 years of boardroom experience having served on over 16 public, pre-IPO, private and startup boards.  He currently serves on several public company boards, including Adtalem Global Education, Affirm, Honest Company – where he is the board chair, Medallia and Simply Good Foods. Mr. White is also Executive Chairman of Air Protein, a startup that makes protein-enriched food from carbon dioxide. Mr. White is a co-founder and board chair of the Directors Academy.
Additional speakers & panelists, covering relevant and topical subjects relating to the responsibilities of corporate boards, include: 
Marc Baranski
Sandra Beach Lin 
Ryan Cotton
Roxanne Decyk
Patricia Diaz Dennis
Christine Heckart
Wayne Hewett
Susan Levine
Mark Mandel
Robert Maricich
Kim McCaslin
Mike Millegan
Heather Redman
Merline Saintil 
Lynn Tetrault
Chris Wightman
Felicia WIlliams
Paul Williams
Billie Williamson
To learn more about the speakers' and panelists' biographies, please click here. 
Need more information about registration, billing, accommodation, or employer support?
Visit our Frequently Asked Questions Page
Sign up for the Berkeley Executive Education Newsletter.
Get the latest leadership news and resources in your mailbox every month!