Open Innovation for Leaders
Open Innovation for Leaders
Executives will learn the major concepts behind one of the most exciting developments in innovation management over the past 20 years and put these concepts to work. Open innovation was originally created by Faculty Director, Henry Chesbrough, in 2003. Since then it has been widely adopted in mid to large size companies, spreading from Silicon Valley to around the globe. This program gives you the opportunity to master innovation management ideas from the 'Father of Innovation'.
Join us at the Berkeley Haas campus for our 2-day in-person innovation management training or choose the flexible Exec Ed Lab; a virtual 4-week learning experience that maximizes interaction and collaboration with faculty and groups - wherever you are.
Identify New Opportunities, Save Time and Money, and Share Innovation Risks
Learn how to use open innovation to enable inflows and outflows of knowledge across the organization.
Eliminate the "Not Invented Here" Syndrome from Your Organization
Learn techniques to develop open innovation practices at your organization and enlighten your technical staff on the benefits of open innovation.
Master a mindset to follow open innovation principles and keep your company ahead of competitors.
Anticipate Potential Sources of Resistance in Your Organization
Thoughtfully plan and anticipate potential sources of resistance to change in your organization like employees and system processes.
Download the program topics & sample schedule
Executives responsible for managing and executing innovation in their organization
Senior R&D staff and managers
Senior information system managers
Business development managers searching for sources of organic growth
Anyone with "Open Innovation" in their job title or job description
A group of colleagues or team who would like to advance their skills together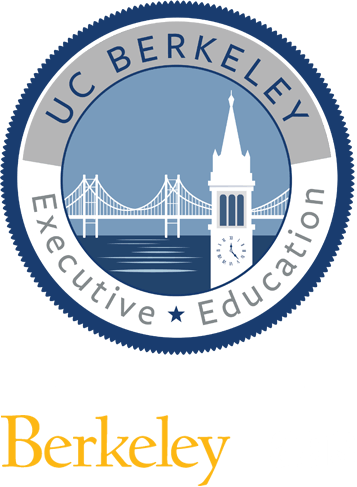 This program counts toward a
Certificate of Business Excellence
Pillar(s)
Entrepreneurship & Innovation
A UC Berkeley Certificate of Business Excellence gives individuals the opportunity to create a personal plan of study structured by our four academic pillars. Participants will earn a mark of distinction with certification from a world-class university, and enjoy the flexibility of completing the program in up to three years.
"This is one of the most eye-opening programs from Berkeley. A structured insight analysis and framework showing how companies can adopt open innovations from outside-in and export innovations from inside-out. The program is not only informative and practical but leaves many follow on tasks for execution."
- Co-Founder & CEO, Twiage
Henry Chesbrough
,
Adjunct Professor | Mike and Carol Meyer Fellow, Haas School of Business
Henry Chesbrough is Faculty Director of the Garwood Center for Corporate Innovation within the Institute of Business Innovation at the Haas School of Business at UC Berkeley. Previously, he was...
Corporate Business Model Innovation
Learn from the leading pioneer in Open Innovation, Henry Chesbrough, and transform your business strategies. Go beyond traditional R&D to learn how to develop, evaluate and scale new business models from the inside out, and embrace and extend the external startup ecosystem. Maximize Innovation Delivery. Create New Business Model Ideas. Explore New Innovation Concepts. Open Innovation and Busin...
Have more questions about registration, billing, accommodation, or employer support?