Advanced Executive Presence
Advanced Executive Presence
In today's competitive workforce, there is an increasing demand for authentic leadership and leaders with a trusted executive presence. This landscape calls for visionary leaders with memorable leadership styles and effective interpersonal skills to make a lasting impact within organizations and teams. 
The Advanced Executive Presence program equips you with must-have skills to become an inspirational and confident speaker who stands out as a successful leader. Through personalized coaching and the art of storytelling, you will gain effective communication skills to become a personable communicator that quickly builds professional relationships and understands the value of personal expression and the communication process. 
The Advanced Executive Presence training builds on the success of High-Impact Leadership and will prepare you for your Leadership Stage. See how these two programs complement each other.
Master the All Hands Meeting
Learn what it takes to deliver an effective all-hands team meeting that affects your audience's minds and hearts.
Cultivate Your Executive Presence
Hone your unique leadership presence and different communication styles to become a charismatic leader who makes an impact.
Engage in Giving and Receiving Constructive Feedback
Grasp how to give constructive feedback in a compelling way that will be well-received, as well as take and apply others' feedback.
Share Your Passion and Vision Through Inspirational Storytelling
Recognize yourself as a visionary leader who speaks with confidence and uses personal expression to effectively share your objectives.
Build Valuable Professional Relationships In and Out of Your Organization
Leverage your new leadership presence and communications skills to connect with others and build relationships authentically.
Tailor Your Communication Style for the Global Stage
Use cultural sensitivity and elements of communication to make a positive impression everywhere you go.
Three-day executive presence training at UC Berkeley Haas School of Business campus 
World-renowned Berkeley Haas and Executive Education Faculty 
Former professional actor Mark Rittenberg as Faculty Director 
Practical exercises and speeches that lead to immediate retention
Highly interactive environment 
Exclusive networking opportunities
Access to the program alumni community 
Advanced Executive Presence Certificate of Completion 
We are currently in the process of scheduling dates for this program. Please join our contact list to be contacted when the next program is scheduled. 
Senior Executives
Directors
Vice Presidents
C-Suite Executives
Senior Managers
Individuals moving into a management role
Entrepreneurs pitching to investors
A group of colleagues or team who would like to advance their skills together
Want to approach your employer about professional development and request employer support? Read the Employer Payment Assistance Guide.
Lecturer (Continuing) | Distinguished Teaching Fellow, Haas School of Business
For over twenty years, Dr. Mark Rittenberg has helped organizations create communities of excellence among their people and empowered individuals to become true leaders with the ability to actualize...
Continuing Professional Faculty, Haas School of Business
Doy Charnsupharindr is an executive coach and an instructor of leadership courses, focusing on authentic leadership, presence, communication, storytelling, and impactful presentations. He...
Professional Faculty, Haas School of Business
Susan Houlihan is a communications consultant, executive coach, and electrical engineer who leverages her 15+ years working in engineering and operations in the high-tech sector to bring a...
Certificate of Completion
Signal your professional achievement to your network and get recognized for your completion! Upon successful completion of the program, UC Berkeley Executive Education grants a verified digital certificate of completion to participants that you are encouraged to add to your profiles.
Note: This program results in a digital certificate of completion and is not eligible for degree credit/CEUs. After successful completion of the program, your verified digital certificate will be emailed to you directly. All certificate images are for illustrative purposes only and may be subject to change at the discretion of UC Berkeley Executive Education.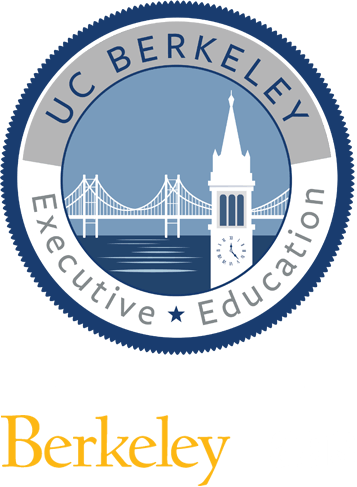 This program counts toward a
Certificate of Business Excellence
Pillar(s)
Leadership & Communication
Participants in the Certificate of Business Excellence (COBE) program will earn a mark of distinction from a world-class university, gain access to a powerful global network, and enjoy the flexibility of completing the program in up to three years. A UC Berkeley Certificate of Business Excellence allows individuals to create a personal learning journey structured by our four academic pillars to gain management essentials in Leadership, Entrepreneurship, Strategy, and Finance to drive both personal and organizational development.
"This was an outstanding experience! Exactly the skill needed as we return to the office."
- Global Program Manager, Google
"The experience was transformative. The unique blend of styles in the delivery made this one of the most impactful learning experiences I have ever taken. The skills I learned and practiced give me a launching point further along in my skill journey that I ever expected."
- Supply Chain Director, Microsoft
"This is one of the best things that has ever happened to me...I always used to wonder how to engage an audience and this program taught me that."
- Senior Member of Technical Staff, Salesforce
"A life-changing experience. Today, my presence, communication, conviction, intention, and knowledge are at the next level. The faculty team is composed of some of the world's best professionals. I'm empowered to face any upcoming professional challenge understanding the importance of presence without attitude. The Advanced Execute Presence Program at Berkeley is the most impactful and effective educational program I had the opportunity to complete."
- Associate Director Global Marketing, Baxter Healthcare Corporation
"The focus on authenticity, vulnerability, and building genuine human connections is absolutely unparalleled in other courses of this nature. Kudos to the faculty for designing a course in line with where the modern workplace is headed!"
- Principal Engineer, Salesforce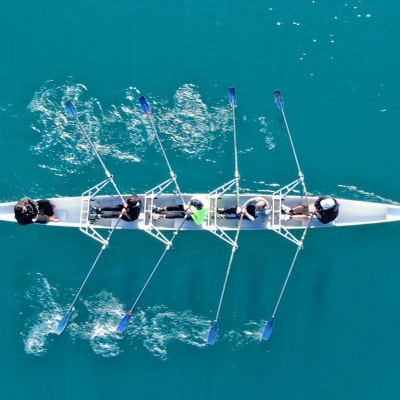 High-Impact Leadership
The High Impact Leadership program is an opportunity to develop your personal expression and establish your authentic voice, presence, and talents as a leader who leaves a lasting impression. Through world-class theater techniques, role-playing, and individual coaching, you will sharpen and mold your charismatic and powerful leadership skills.  Gain Greater Influence. Transform Your Communication...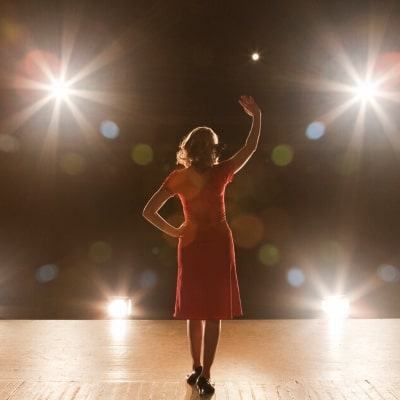 Communications Excellence
Gain presentation skills to shine in public forums and make your message memorable. This distinctive executive training experience engages you on a deeply personal journey that develops communication skills. Master your personal style to engage & persuade your audience. Develop a leadership presence to make an impact.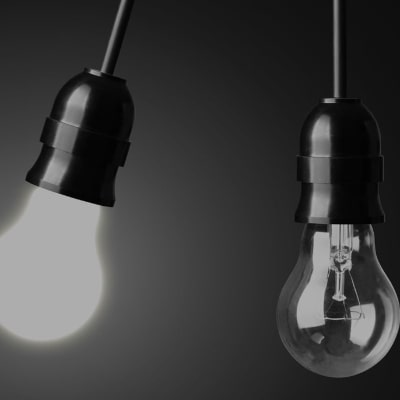 Negotiation and Influence
Learn how to influence, build your confidence, and become a successful negotiator in this training program, available online or in person. The Negotiation and Influence program is an intensive, interactive program that will help you develop strategies to effectively plan and prepare for negotiations, and show you how to increase your power and influence while maintaining positive relationships. Th...
Need more information about registration, billing, accommodation, or employer support?
Visit our Frequently Asked Questions Page
Sign up for the Berkeley Executive Education Newsletter.
Get the latest leadership news and resources in your mailbox every month!