Financial Data Analysis for Leaders
Financial Data Analysis for Leaders
5-day in-person or 5-day online program
Business fluency in the basics of finance is a critical skill for any leader. Finance training is more than the basics of understanding financial statements  - it's about elevating you as a sought-after and skilled business leader. Critical analysis of financial statements is essential for assessing a company's vitality and making strategic decisions that significantly impact business performance.
Financial Data Analysis for Leaders is a finance program geared towards non-finance managers that demonstrates how to create value in a business through financial analysis, cost management, and profitability ratios.  
With the ability to interpret and apply critical analysis of financial information to your decision-making process, you will enhance your leadership capabilities, identify business opportunities, and enhance your company's valuation - regardless of your job function. 
Join us at the Berkeley Haas campus for our five-day in-person financial analysis training or live online from anywhere around the world. No matter how you join us for this program, enjoy the same, high-caliber instruction. 
Learn the Fundamentals of Corporate Finance
Understand the building blocks of corporate financial reporting and how data mining in financial analysis is used in a variety of business functions.
Identify and Create New Value for Your Company
Learn how to leverage financial data to identify and capture key drivers of value creation for your business and link performance measures to corporate and business unit strategy. This is how you can add value to your organization through application of the program's financial analysis techniques.
Build Credibility and Contribute More as a Non-Finance Professional
Readily apply financial analysis to operational and strategic decision-making - helping you not only to measure and manage costs but also to measure and incentivize business unit performance.
This program is held as a simultaneous dual-delivery experience with in-person and virtual participants in our Digital Learning Forum. Take a video tour of our Forum to learn more. Both virtual participants and in-person participants will engage in a live and highly collaborative learning environment, designed for interactions between people in all parts of the world and various time zones.
Please choose your preferred learning method.
Five-day, in-person program
World-renowned Berkeley Haas and Executive Education faculty
State-of-the-art classroom at UC Berkeley Haas School of Business campus
Breakouts for group discussions and exercises
Communicate in real-time between faculty, in-person participants, and virtual participants 
Catering provided (breakfast/lunch/light snack)
Explore the Berkeley campus with fellow participants during an In-person guided tour
Exclusive in-person networking reception with participants
Access to the program alumni community
Financial Data Analysis for Leaders Program Certificate of Completion
Program sessions held on Monday-Friday at 8:00 am-5:00 pm PT 
Oct 23 - Oct 27, 2023
$7,500
Enroll
Program Orientation: Oct 19th at 1:00-2:00 pm PT
(Please note orientations are held online and are available to both the online and on-campus participants to attend)
Five-day live online program
World-renowned Berkeley Haas and Executive Education faculty
Cutting-edge virtual learning experience featuring multiple perspective cameras and directional audio that immerses you in the classroom environment
Communicate in real-time between faculty, virtual participants, and in-person participants 
Interact on a collaborative whiteboard and engage in group discussions in breakout rooms with virtual participants
Live-online guided campus tour
Online networking session with virtual participants
Access to the program alumni community
Financial Data Analysis for Leaders Program Certificate of Completion 
Program sessions held on Monday - Friday at 8:30 am-5:00 pm PT
*These programs are run as live sessions and require active participation in breakouts with peer discussions. Your engagement in these sessions are critical to the program experience for you and your fellow classmates
Oct 23 - Oct 27, 2023
$5,750
Enroll
Program Orientation: Oct 19th at 1:00-2:00 pm PT
(Please note orientations are held online and are available to both the online and on-campus participants to attend)
Senior-level executives who need a deeper understanding of finance and accounting
Non-finance professionals who seek a challenging introduction to finance and financial analysis
Financial executives needing a necessary refresher

A group of colleagues or team

who would like to advance their skills together
Want to approach your employer about professional development and request employer support? Read the Employer Payment Assistance Guide.
Associate Professor | The L.H. Penney Chair in Accounting | Distinguished Teaching Fellow, Haas School of Business
Panos N. Patatoukas is a tenured Associate Professor and the L.H. Penney Chair in Accounting at U.C. Berkeley, Haas School of Business. He received his PhD, MPhil, and MA from Yale, his MSc from the...
Professor | William D. Crawford Chair in Taxation and Accounting, Haas School of Business
Sunil Dutta is the William D. Crawford Chair in Taxation and Accounting at the Haas School of Business. He received his BS in engineering from the Indian Institute of Technology, and his MBA in...
Certificate of Completion
Signal your professional achievement to your network and get recognized for your completion! Upon successful completion of the program, UC Berkeley Executive Education grants a verified digital certificate of completion to participants that you are encouraged to add to your profiles.
Note: This program results in a digital certificate of completion and is not eligible for degree credit/CEUs. After successful completion of the program, your verified digital certificate will be emailed to you directly. All certificate images are for illustrative purposes only and may be subject to change at the discretion of UC Berkeley Executive Education.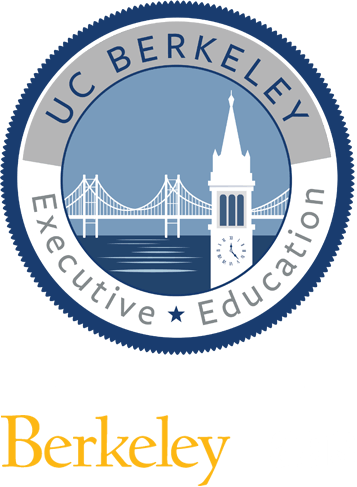 This program counts toward a
Certificate of Business Excellence
Pillar(s)
Finance & Business Acumen
Participants in the Certificate of Business Excellence (COBE) program will earn a mark of distinction from a world-class university, gain access to a powerful global network, and enjoy the flexibility of completing the program in up to three years. A UC Berkeley Certificate of Business Excellence allows individuals to create a personal learning journey structured by our four academic pillars to gain management essentials in Leadership, Entrepreneurship, Strategy, and Finance to drive both personal and organizational development.
"After taking Financial Data Analysis for Leaders, I immediately started doing corporate financial analysis for an investment bank. The knowledge I gained in the program was something I was able to apply right away. Being an experiential learner, I like to learn something in a short period of time and then apply it immediately. My goal was always to take very key practical things I learned in the different programs and implement the information immediately at work."
- Venture Partner, Movens Capital
"The short formulas I learned In the Financial Data Analysis for Leaders program enable me to take complex financial concepts and communicate them in a stripped-down, simple fashion for the lay person. I will continue to use this method throughout my career."
- Co-Founder & Vice President of Finance, Rahi Systems
"It doesn't matter whether you have almost no knowledge of financial analysis or have a degree of familiarity this program is well paced and will provide a great refresh and some different ways of thinking about financial data."
- Investment Director of North America, New Zealand Trade and Enterprise
"The benefit of this online program is that you get attendees from all over the world. People are attending from Asia and Europe, you do not have the constraint of location anymore. What that does is that it makes the program global. I'm able to interact with people from Asia and how they're finding a solution for a particular problem and compare it to the USA. The diversity is certainly there - not all the people are from the same background. You get different perspectives, different cultural perspectives, different professional experiences. This has been tremendous and the return on investment has been wonderful."
- Supply Chain Management, Lam Research Corporation
"Excellent program. As a healthcare leader, I wasn't sure if these principles would be applicable, but I know I'll use the knowledge gained here in my day-to-day moving forward. Well worth the time."
- Ambulatory Executive Medical Director Women's Health, UCSF Medical Center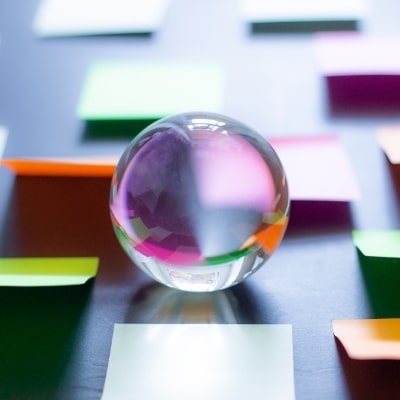 Product Management Program
Optimize your product strategy and customer-focused design thinking in the Product Manager program, an immersive five-day experience. The Product Management Certificate Program combines the latest in Design Thinking with the best of the Berkeley Haas MBA program, to prepare you for your dual role: General Manager of your product line, and Product Designer creating products and services your custom...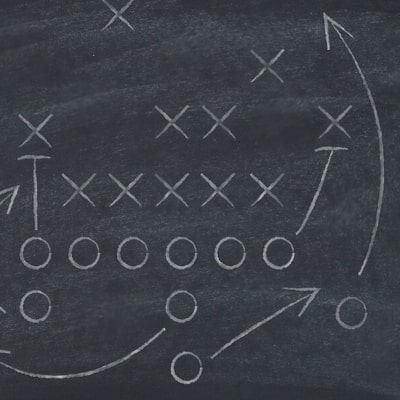 New Manager Boot Camp
Build confidence & rapport with new manager training. Embrace your strengths & learn to align, prioritize & solve complex challenges, & discover opportunities.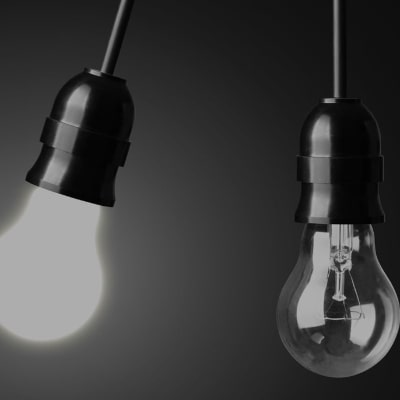 Negotiation and Influence
Learn how to influence, build your confidence, and become a successful negotiator in this training program, available online or in person. The Negotiation and Influence program is an intensive, interactive program that will help you develop strategies to effectively plan and prepare for negotiations, and show you how to increase your power and influence while maintaining positive relationships. Th...
Need more information about registration, billing, accommodation, or employer support?
Visit our Frequently Asked Questions Page
Sign up for the Berkeley Executive Education Newsletter.
Get the latest leadership news and resources in your mailbox every month!