Financial Data Analysis for Leaders
Financial Data Analysis for Leaders
Understanding financial information is essential for assessing a company's health and making strategic decisions that significantly impact performance.
It's essential for senior business leaders to deepen their knowledge and expertise in financial analysis. With the ability to interpret and apply financial information to their decision-making process, executives will enhance their leadership capabilities and profile and their organization's potential for success.
Join us at the Berkeley Haas campus for our 5-day in-person financial analysis training or choose the cutting-edge Exec Ed Forum; a virtual 2-week learning experience delivering the same, high-caliber instruction - wherever you are. 
Learn the Language of Finance
Understand the building blocks of corporate financial reporting, how to interpret and analyze financial statements and how they relate to each other.
Identify and Create New Value
Learn how to identify and capture key drivers of value creation, add value through financial engineering, and link performance measures to corporate and business unit strategy.
Build Credibility and Contribute More as a Non-Financial Executive
Capably use financial information for operational and strategic decision-making, to measure and manage costs, and to measure and incentivize business unit performance.
Download the program topics & sample schedule
Senior-level executives who need a deeper understanding of finance and accounting
Non-financial executives who seek a challenging introduction of finance 
Financial executives needing a necessary refresher

A group of colleagues or team

who would like to advance their skills together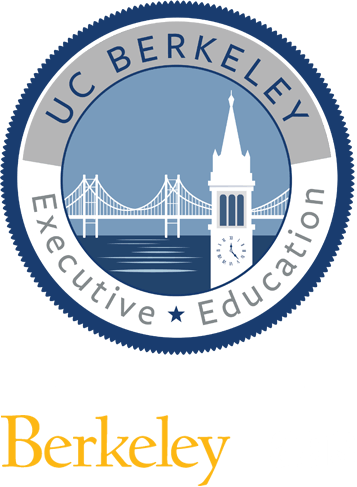 This program counts toward a
Certificate of Business Excellence
Pillar(s)
Finance & Business Acumen
A UC Berkeley Certificate of Business Excellence gives individuals the opportunity to create a personal plan of study structured by our four academic pillars. Participants will earn a mark of distinction with certification from a world-class university, and enjoy the flexibility of completing the program in up to three years.
"After taking Financial Data Analysis for Leaders, I immediately started doing corporate financial analysis for an investment bank. The knowledge I gained in the program was something I was able to apply right away. Being an experiential learner, I like to learn something in a short period of time and then apply it immediately. My goal was always to take very key practical things I learned in the different programs and implement the information immediately at work."
- Venture Partner, Movens Capital
"The short formulas I learned In the Financial Data Analysis for Leaders program enable me to take complex financial concepts and communicate them in a stripped-down, simple fashion for the lay person. I will continue to use this method throughout my career."
- Co-Founder & Vice President of Finance, Rahi Systems
"It doesn't matter whether you have almost no knowledge of financial analysis or have a degree of familiarity this program is well paced and will provide a great refresh and some different ways of thinking about financial data."
- Investment Director of North America, New Zealand Trade and Enterprise
Panos Patatoukas
,
Associate Professor, Haas School of Business
Panos N. Patatoukas is a tenured Associate Professor and the L. H. Penney Chair in Accounting at Berkeley-Haas. Panos received his PhD, MPhil, and MA from Yale, his MSc from the London School of...
Sunil Dutta
,
Associate Dean for Academic Affairs | William D. Crawford Chair in Taxation and Accounting, Haas School of Business
Sunil Dutta is the William D. Crawford Chair in Taxation and Accounting at the Haas School of Business. He received his BS in engineering from the Indian Institute of Technology, and his MBA in...
Product Management
Optimize your product strategy and customer-focused design thinking in the Product Manager program, an immersive five-day experience. The Product Management Certificate Program combines the latest in Design Thinking with the best of the Berkeley Haas MBA program, to prepare you for your dual role: General Manager of your product line, and Product Designer creating products and services your custom...
New Manager Boot Camp
Build confidence & rapport with new manager training. Embrace your strengths & learn to align, prioritize & solve complex challenges & discover opportunities.  
Negotiation and Influence
Learn how to influence, build your confidence, and become a successful negotiator in this three-day program. The Negotiation and Influence program is an intensive, interactive three-day program that will help you develop strategies to effectively plan and prepare for negotiations, and show you how to increase your power and influence while maintaining positive relationships. Through a series of ch...
Have more questions about registration, billing, accommodation, or employer support?