High-Impact Leadership
One of the most important leadership skills is the ability to effectively communicate and connect with varied audiences in the workplace. During this personal leadership development journey, you'll explore your authentic style to establish your voice, presence, and abilities as a leader in communications. Through powerful theater techniques, role-playing, and personal coaching, you will learn to become a more charismatic, collaborative, and influential leader and more effectively connect with your audience to build stronger business and relationships.
Join us at the Berkeley Haas campus for our three-day in-person leadership communication skills training or choose the flexible Exec Ed Lab; a virtual three-day learning experience that maximizes interaction and collaboration with faculty and groups - wherever you are.
Improve Your Leadership Communication Delivery
Practice powerful theater techniques to actively communicate using voice, body, imagination, and energy to realize your potential as a transformative leader.
Connect with Your Audience through Storytelling
Engage in storytelling that moves people, creates influence over an audience and leaves a lasting impression that impacts the energy and performance of your team, department, or organization.
Transform Your Communication Challenges into Strengths
Identify your challenge areas and leave your comfort zone to build communication strengths such as 'thinking on your feet' using valuable leadership skills like 'spontaneity'.
Build Meaningful Business Relationships, Interpersonal Relationships, and Partnerships
Employ the art of giving and receiving constructive feedback and create a community of excellence through active communication and engagement in productive interpersonal exchanges.
Have Greater and More Memorable Impact Through Your Leadership Presence
Find the right communication approach that reflects your own, authentic leadership style. Leverage your newfound style to achieve transformational leadership.
Mid-to-senior level business leaders looking to strengthen their impact
High-potential individuals looking to further develop leadership skills
Any role from various industries can benefit from taking this leadership training program 
A group of colleagues or team who would like to advance their skills together
"This program changes lives. Bravo!"
- President and CEO, Sports Car Club of America
"...I cannot say enough what a life-altering experience these classes truly are.... I was pushed into my stretch zone ... which had a profound impact on me personally."
- Vice President, Satellite Tracking of People
"Excellent program. Vitally important topics covered thoroughly well and with expert facilitation. Highly recommended."
- President and CEO, WSFS Bank
"Our group from Brazil decided to attend the first edition of this course at UC Berkeley not only because of the outstanding professors Chesbrough, Steve Blank and Osterwalder, but also because of the UC Berkeley excellence. It was a great experience for all of us. We strongly recommend it."
- CEO, Clear Educação e Inovação Brazil
"I leave feeling totally changed and full of possibility."
- Senior Manager, Autodesk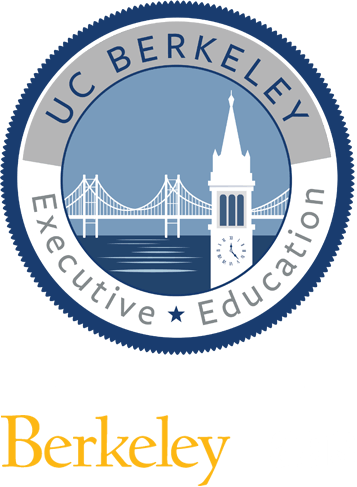 This program counts toward a
Certificate of Business Excellence
Pillar(s)
Leadership & Communication
Participants in the Certificate of Business Excellence (COBE) program will earn a mark of distinction from a world-class university, gain access to a powerful global network, and enjoy the flexibility of completing the program in up to three years. A UC Berkeley Certificate of Business Excellence allows individuals to create a personal learning journey structured by our four academic pillars to gain management essentials in Leadership, Entrepreneurship, Strategy, and Finance to drive both personal and organizational development.
Mark Rittenberg
,
Distinguished Teaching Fellow, Haas School of Business
For over twenty years, Dr. Mark Rittenberg has helped organizations create communities of excellence among their people and empowered individuals to become true leaders with the ability to actualize...
Susan Houlihan
,
Professional Faculty, Haas School of Faculty
Susan Houlihan is a communications consultant, executive coach, and electrical engineer who leverages her 15+ years working in engineering and operations in the high-tech sector to bring a...
Doy Charnsupharindr
,
Continuing Professional Faculty, Haas School of Business
Doy is an executive coach and an instructor of leadership courses, focusing on authentic leadership, presence, communication, storytCharnsupharindrelling and impactful presentations. He coaches...
Have more questions about registration, billing, accommodation, or employer support?