Leading Strategy Execution through Culture
Leading Strategy Execution through Culture
INSPIRE EXCELLENT PERFORMANCE
Mobilize your organization to reach further and execute faster, accelerate performance, and rapidly achieve your goals.
Led by Distinguished Professor of Management, Jenny Chatman.
Create and implement your roadmap for success.
Award-winning, Paul J. Cortese Distinguished Professor of Management, Dr. Jenny Chatman, guides participants through a two-day intensive culture clinic to unleash the power of your organization and harness culture as a strategy execution tool. Driven by Dr. Chatman's research and consulting focus that has made her a leading international expert with clients across top Fortune 500 companies and global medium-sized firms, participants in this program will learn how to successfully lead and leverage organizational culture to accelerate their organization's strategic vision.
Build a High-Performance Culture
Successfully implement strategy and accelerate your vision by leveraging organizational culture as an execution tool, inspiring excellence, and accountability at all levels. Master the three criteria needed for an effective culture and how to deploy them in your organization. Diagnose your culture using quantitative analyses that enable you to identify key culture gaps between your current and ideal culture.
Leverage both your organization's culture and your unique leadership style to drive organizational transformation and strategic success. Gain insight through quantitative analysis of your leadership style, as assessed by others, and how it relates to the culture you create.
Fluidly Navigate Cultural Shifts
Overcome the challenges, and capitalize on the opportunities, of culture change by strategically maneuvering across the organizational landscape and its complexities including aligning your team with changes in your organization's strategic direction.
Utilize Techniques to Influence & Mobilize Your Team
Use culture-focused techniques of influence and persuasion to empower, motivate, and enhance your team's performance through organizational transformation.
Make More Effective Decisions
Develop a roadmap to execute your vision through strategic planning and decision-making processes which align with your priorities.
The Leading Strategy Execution through Culture program curriculum covers the following topics:
Leading & Leveraging Culture
Tower Building: Creating the Vision and Cultural Context Needed for Strategic Success
Leadership Styles & Adaptive Cultures
Your Leadership Style: What You Think it is, What Others Think, and What it all Means
Your Company Culture & Interpreting Your Survey Results
Culture as a Strategy Execution Tool
Developing a Performance Based Culture
Taking Action and Getting Traction
Any senior leaders looking to accelerate their strategic vision through culture
Anyone who has decided on a strategic shift in their organization and is now faced with executing their plan
A group of colleagues or team who would like to advance their skills together
Two-day in-person intensive Culture Clinic at UC Berkeley Haas School of Business campus
Pre-program Assessments to help inform how you as a leader are best positioned to enhance and drive culture change: The "Organizational Culture Profile" and the "Leadership Style Questionnaire"
Dynamic Capstone Project to bring back to your organization
World-renowned Berkeley Haas and Executive Education Faculty 
Exclusive networking opportunities 
Access to the program alumni community
Leading Strategy Execution through Culture Program Certificate of Completion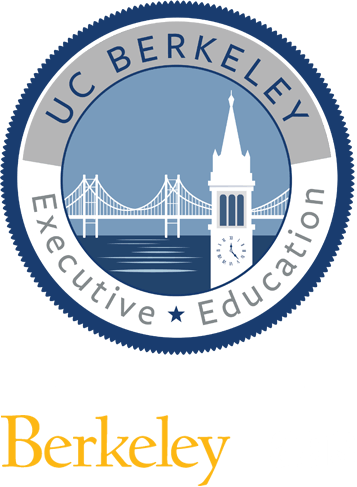 This program counts toward a
Certificate of Business Excellence
Pillar(s)
Leadership & Communication and
Strategy & Management
A UC Berkeley Certificate of Business Excellence gives individuals the opportunity to create a personal plan of study structured by our four academic pillars. Participants will earn a mark of distinction with certification from a world-class university, and enjoy the flexibility of completing the program in up to three years.
"The program exceeded my expectations and reminded me of how much I appreciate Haas and the outstanding work they are doing. This is a must take class that is applicable to corporate, civic and non-profit leaders."
- Vice Mayor, City of Burlingame
Jennifer Chatman
,
Paul J. Cortese Distinguished Professor of Management, Haas School of Business
Jennifer A. Chatman is the Paul J. Cortese Distinguished Professor of Management at the Haas School of Business, University of California, Berkeley, the Berkeley Haas Associate Dean for Learning...
Learn more about the program curriculum and the Leading Strategy Execution through Culture learning experience.
Women's Executive Leadership
The Women's Executive Leadership Program - Berkeley Executive Education. Discover evidence that meets reality-based knowledge regarding women and leadership. The Women's Executive Leadership Program is a program designed by women for women. Taking learning beyond...
The Berkeley Executive Leadership Program
The Berkeley Executive Leadership Program - Executive Education. Lead change and drive innovation. Realize your full leadership potential in our five-day flagship leadership development program. Create a personalized leadership plan to unlock innovation, create urgency, and drive results. Our five-day flagship leadership program attracts leaders from around the world...
Have more questions about registration, billing, accommodation, or employer support?