Leading Strategy Execution through Culture
Leading Strategy Execution through Culture
How can you become a leader who drives powerful strategic outcomes? At the nexus of executive management and successful business goals is a vital and robust company culture. This high-level ability to create and foster culture takes visionary leadership that inspires, motivates, and guides employees to align company values and norms with their work. High-functioning and strategic cultures enable greater productivity, sustainability, and, most importantly, company success.
Changing company culture is no small feat, but with the right tools and leadership training, you will be skilled in effectively managing change and innovation while implementing business culture to drive strategic goals.
Designed to bridge the gap between leadership and culture in strategic management, the Leading Strategy Execution Through Culture training program provides executive business leaders with research-based tools to nurture a positive company culture and room to explore how managers can create a culture for change. Driven by Dr. Chatman's research and consulting focus - making her a leading international expert with clients across top Fortune 500 companies and global medium-sized firms - the program centers around visionary leadership and applying your unique leadership style to advance strategic planning, performance, and goals.
A personalized leadership assessment (administered before the program) will provide you with insights that can be actualized into tangible actions when you return to work. Please allow for several weeks to coordinate and complete the pre-work required for this program. You will be asked to complete a leadership self-assessment, a desired culture assessment, and to engage colleagues from your organization to evaluate your leadership style and your organization or department's culture. It is best to engage your colleagues several weeks before the program begins to give them time to complete their part(s). All assessment work must be done prior to the program start – reports based on the assessment data will be distributed during the first session.
Build a High-Performance Strategic Culture
Successfully implement strategy and accelerate your vision by employing company culture as an accomplishment tool, inspiring excellence, and accountability at all levels. Master the three criteria needed for strategic culture and how to deploy them in your organization efficiently. Diagnose your workplace culture using quantitative analyses that enable you to identify key culture gaps between your current and ideal business culture.
Become a Transformational Leader
Elevate both your organization's culture and your expertise to drive organizational transformation and achieve strategic objectives. Gain insight through quantitative analysis of your leadership style assessment, as assessed by others, and how it relates to the culture you create.
Fluidly Navigate Cultural Shifts
Manage complex change and capitalize on culture change opportunities by effectively maneuvering across the organizational landscape and its complexities, including aligning your team with changes in your organization's strategic direction.
Apply New Techniques to Influence & Mobilize Your Team
Use culture-focused techniques of influence and persuasion to motivate and enhance your team's performance through organizational transformation. Leverage your leadership style to empower your team's transition to working remotely.
Make More Effective Decisions
Develop a roadmap to execute your vision through strategic management planning and decision-making processes that align with your priorities and company values.
*The action plan session for the Oct. 14-15, 2021 dates is scheduled for Dec. 7, 2021.
There is pre-work for this program. Refer to the suggested deadline dates for enrollment below. Past this deadline, we enroll on a case-by-case and space-available basis, but please note: late enrollment may impact your experience in the program due to pre-work assignments.
Any senior executives looking to accelerate their strategic vision through culture
Anyone who has decided on a strategic shift in their organization and is now faced with executing their plan
A group of colleagues or team who would like to advance their culture building and strategic skills together
Want to approach your employer about professional development and request employer support? Read the Employer Payment Assistance Guide.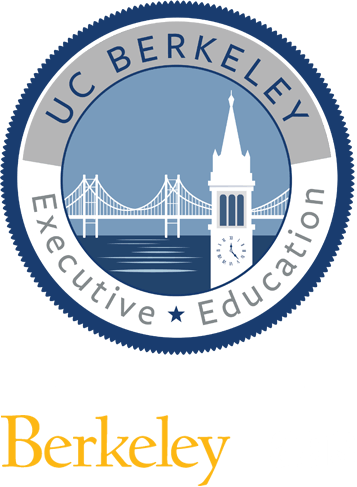 This program counts toward a
Certificate of Business Excellence
Pillar(s)
Leadership & Communication or
Strategy & Management
Participants in the Certificate of Business Excellence (COBE) program will earn a mark of distinction from a world-class university, gain access to a powerful global network, and enjoy the flexibility of completing the program in up to three years. A UC Berkeley Certificate of Business Excellence allows individuals to create a personal learning journey structured by our four academic pillars to gain management essentials in Leadership, Entrepreneurship, Strategy, and Finance to drive both personal and organizational development.
"The program exceeded my expectations and reminded me of how much I appreciate Haas and the outstanding work they are doing. This is a must take class that is applicable to corporate, civic and non-profit leaders."
- Vice Mayor, City of Burlingame
Jennifer Chatman
,
Associate Dean for Academic Affairs | Paul J. Cortese Distinguished Professor of Management
Jennifer Chatman is the Associate Dean for Academic Affairs, the Paul J. Cortese Distinguished Professor of Management, and a faculty member in the Management of Organizations (MORS) Group at...
Women's Executive Leadership
Women's Leadership Program with evidence-based learning, reality-based knowledge. Leverage unique strengths, build confidence, maximize the potential for success. Establish a Strong Professional Network. For Women by Women. Grow Your Potential. Bring Your Authentic Self to Work. Power and Leadership in the 21st Century.
The Berkeley Executive Leadership Program
Executive leadership program for high-achievers. Personalized plan & coaching that captures your vision, increases influence, leads change, drives innovation... /*-->*/
Have more questions about registration, billing, accommodation, or employer support?