Venture Capital Executive Program
Venture Capital Executive Program
Get insider secrets and insights from top Silicon Valley VCs and industry leaders alike.
Obtain an exclusive window into the dynamics of the most successful VC firms in Silicon Valley.
VENTURE CAPITALIST PANELS
Participate in interactive discussions on the latest practices and trends in the startup world.
Guided by Berkeley Haas faculty member and former entrepreneur and venture capitalist Jerry Engel, the Venture Capital Executive Program gives participants unprecedented access to learn from the inside out. Over five days, you will get a comprehensive overview of the venture capital investing cycle and attend panel discussions from over 20+ top Venture Capital investors from the world's premier innovative cluster: Silicon Valley.
Understand the Venture Capital Investing Cycle
Get a comprehensive overview of the venture capital investing cycle from opportunity assessment, valuation, deal structuring and corporate governance to harvesting investments.
Explore the Inside Dynamics of Venture Capital Funds
Learn how VCs are motivated, how venture capital reward systems work, and understand current industry perspectives on fast-changing, emerging opportunities.
Understand What Constitutes a VC Quality Deal
Learn how to assess opportunities like a VC, how to identify a great startup with high probability of success, and how to vet and select the best deals.
Gain Valuable Practical Skills and Techniques
Acquire powerful valuation techniques, learn how to structure a term sheet, and understand how entrepreneurs can optimize their returns.
Gain Access to a Powerful Industry Network
Become part of a cohort of professionals who are the connectors and innovators in the industry.
We are currently in the process of scheduling dates for this program, including an online version this fall. Please join our waitlist to be contacted when the next program is scheduled.
Five-day in-person program at UC Berkeley Haas School of Business campus 
Presentations and panel discussions from over 20+ top Venture Capital investors
UC Berkeley Haas and Executive Education Faculty 
Exclusive networking opportunities 
Access to the program alumni community 
Venture Capital Executive Program Certificate of Completion 
Entrepreneurs considering venture funding
Executives leading corporate M&A and business development
Institutional asset managers
International economic development officials
Assets managers investing sovereign wealth
Angel investors
Executives of family-owned businesses
Service providers: attorneys, accountants, consultants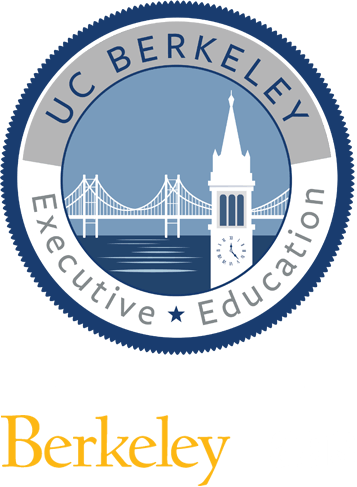 This program counts toward a
Certificate of Business Excellence
Pillar(s)
Entrepreneurship & Innovation and
Finance & Business Acumen
A UC Berkeley Certificate of Business Excellence gives individuals the opportunity to create a personal plan of study structured by our four academic pillars. Participants will earn a mark of distinction with certification from a world-class university, and enjoy the flexibility of completing the program in up to three years.
"The program exceeded my expectations as, while it was challenging for somebody not from an investment background, it was structured in the way that enabled great learning across many relevant topics. Definitely do it - the course is brilliant and the contacts and networks are even better!"
- Investment Director of North America, New Zealand Trade and Enterprise
"The VCEP at Berkeley stands alone in the area of venture capital. This course is based on real life, real companies and real people.... Insights and advice that can be put into practice today"
- PharmD, CLP, Kansas Bioscience Authority
"This course has been a fantastic learning experience ... The guest speakers and panelists bring a lot of real world insight from all sides of the VC/PE sector…"
- President, New World Consulting International Ltd.
"The faculty has an extraordinary approach to all the aspects involved in the VC ecosystem.... It was really worth (it) and helped me be 100% in the VC practice."
- Angel Investor, Amora Participações
"As an entrepreneur I was delighted to receive the "inside story" of major players within the Silicon Valley innovation ecosystem during the Venture Capital Executive Program at UC Berkeley. The educational method was quite exceptional too, by having the proper balance between case studies, lectures, class discussions and panels."
- Founder, Hipos.com
Jerome Engel
,
Senior Lecturer, Haas School of Business
Professor Jerome S. Engel is an internationally recognized expert on innovation, entrepreneurship, and venture capital, lecturing and advising business and government leaders around the world. Most...
Sean Foote
,
Lecturer (Continuing), Haas School of Business
Sean Foote is a managing director and provides investment experience, consulting to corporations, and professorial experience to Cantato. Mr. Foote has been a venture capitalist investing in...
The Venture Capital Executive program includes several guest speaker and panel sessions on relevant and topical subjects relating to venture capital. Past speakers have included:
Ron Cordes - Cordes Foundation
Tim Wilson - Artiman Ventures
Chris Groves - Centric Software 
Joe Kennedy - Pandora 
Larry Marcus - Marcy Venture Partners 
Eric Ver Ploeg - Deutsche Telekom
Keval Desai - Interwest
Paul Yett - Hamilton Lane 
Nick Giovanni - Goldman Sachs 
For a full list of our esteemed past guest speakers and panelists, please click here. 
The Innovative Organization
A fresh take on corporate innovation that prepares managers and leaders to embrace the challenges and opportunities of creating a truly ambidextrous, innovative organization. Tapping into the expertise of distinguished Haas faculty, as well as prominent Silicon Valley executives, this five-day program will inspire and motivate you to truly start building your "innovative organization."   Innovativ...
Corporate Business Model Innovation
Learn from the leading pioneer in Open Innovation, Henry Chesbrough, and transform your business strategies. Go beyond traditional R&D to learn how to develop, evaluate and scale new business models from the inside out, and embrace and extend the external startup ecosystem. Maximize Innovation Delivery. Create New Business Model Ideas. Explore New Innovation Concepts. Open Innovation and Busin...
Have more questions about registration, billing, accommodation, or employer support?