Venture Capital Executive Program
Venture Capital Executive Program
5-day in-person or 2-week online program
Whether you're an entrepreneur with an innovative business opportunity needing start-up funding, or an experienced VC practitioner looking to tighten your skills, this program builds your craft in venture capital.  Open more doors to opportunity by learning how to select and secure VC deals, create a comprehensive investment strategy, and gain a deeper understanding of corporate venture capital to propel your success. 
The Venture Capital program is an immersive experience where you will directly interact with venture investors from the global innovation cluster: Silicon Valley. Throughout the program, you'll fortify a foundation of investing principles to launch your big ideas. Understand what investors are looking for, uncover pathways for angel investing and crowdfunding, and become an expert in VC deal structure. 
Led by renowned Berkeley Haas faculty member, former entrepreneur, and venture capitalist Jerry Engel, you will learn from the best and quickly grow your network of like-minded professionals. Faculty Director Jerry Engel will also cover the pandemic's impact on venture capital financing. From demonstrating VC funding resilience to showing you how to break into venture capital in a post-pandemic world - you will have your finger on the pulse of what venture capital opportunities are hot in the post-pandemic economy.
Join us at the Berkeley Haas campus for our five-day intensive, in-person training, or choose the cutting-edge Exec Ed Forum, a virtual two-week (8-days) learning experience delivering the same, high-caliber instruction - wherever you are. 
Understand the Venture Capital Investing Cycle
Begin with capital investing cycle's foundational principles for opportunity recognition, valuation, deal structuring, and corporate governance to harvest investments.
Explore the Inside Dynamics of Venture Capital Funds
Learn what motivates VCs, how venture capital reward systems work, and understand current investing perspectives in a fast-changing industry.
Understand What Constitutes a VC Quality Deal
Apply proven processes to assess opportunities like a venture capitalist, how to identify a great startup with a high probability of success, and how to vet and select the best deals.
Gain Valuable Practical Skills and Techniques
Acquire powerful valuation techniques, learn how to structure a term sheet, and understand how entrepreneurs can optimize their returns.
Network within a Powerful Industry Community
Become part of a cohort of professionals who are the connectors and innovators within the VC investing and private equity industry.
Five-day in-person venture capital program that provides interactive learning and networking 
Learn from 20+ top Venture Capital investors & UC Berkeley Haas Faculty 
Access to the program alumni community 
 Exclusive networking reception with faculty
Venture Capital Executive Program Certification of Completion
Nov 27 - Dec 1, 2023
$9,499
Enroll
Apr 8 - Apr 12, 2024
$9,499
Enroll
Sep 16 - Sep 20, 2024
$9,499
Enroll
 We recommend registering at least one week before the program start date due to heavy pre-work assignments.
Program experience may be affected if you enroll after the recommended date. Please note: seating is limited and capacity may be reached prior to recommended reg date.
Two-week online venture capital program utilizing a cutting-edge Live classroom platform
Learn from 20+ top Venture Capital investors & UC Berkeley Haas Faculty 
Overarching case study - teams will work together and present their work to the entire class
1:1 office hours with faculty at the end of each day (appointment required)
Gain access to exclusive networking opportunities
Access to the program alumni community  
Venture Capital Executive Program Certification of Completion
*These programs are run as live sessions and require active participation in breakouts with peer discussions. Your engagement in these sessions are critical to the program experience for you and your fellow classmates
We are currently in progress of scheduling new program dates. Please join our contact list to be contacted when we schedule new dates.
Below is a sample of pre-readings from our upcoming online program.
Please note: this is not the full list of pre-readings. Once you are enrolled, you will be provided with the full list of pre-readings.
Clusters of Innovation in the Age of Disruption, Chapter 2 Global Cluster of Innovation Theory and Practice in the 21st century: COI Components,  JS Engel et al (2021, Edward Elgar – in press)
"Models of Innovation: Startups and Mature Companies." (CMR. Fall 2007) John Freeman and Jerome S. Engel
Insights History of Corporate Venture Capital
Clusters of Innovation in the Age of Disruption, Chapter 3 Global Cluster of Innovation Theory and Practice in the 21st century: COI Behaviors, JS Engel et al (2021, Edward Elgar – in press)
"Best Practices: Decision Making Among Venture Capital Firms" [VC&PE Pages 495 - 508]
"How Venture Capitalists Evaluate Potential Venture Opportunities." Lauren Barley and Michael J. Roberts
"Why the Lean Start-up Changes Everything" Steve Blank, December 2012 Harvard Business Review
Case Study: Deal Selection - will be handed out in class on day 1
 
"How Much Money Does Your New Venture Need?" James McNeill Stancill.
"A Note on Valuation in Private Equity Settings." [VC & PE. Pages 238 - 251]
"A Note on Private Equity Securities." [VC & PE. Pages 206 - 213]
Case Study: Mekasutra Games A - will be distributed on day 2
Case Study: John Hirschstick's New Venture, will be distributed on day 2 
 
Clusters of Innovation in the Age of Disruption, Chapter 4, JS Engel et al, CAPTURING VALUE FROM DISRUPTIVE INNOVATION: Strategies and tools for major corporations to achieve speed and startups to achieve scale through collaboration across the COI ecosystem (2021, Edward Elgar – in press)
Case Study: Real World Games - will be distributed at the end of day 3
 
Entrepreneurs considering vc funding
Aspiring venture capital investors
Executives leading corporate M&A and business development
Asset managers for public and private institutions, foundations, and corporations
International economic development officials
Assets managers investing sovereign wealth
Angel investors
Executives and representatives of privately- and family-owned businesses
Professional service providers such as attorneys, CPAs, and consultants
Want to approach your employer about professional development and request employer support? Read the Employer Payment Assistance Guide.
Founding Executive Director Emeritus of the Lester Center for Entrepreneurship, Haas School of Business
Jerome S. Engel is the Founding Executive Director Emeritus of the Lester Center for Entrepreneurship at Haas School of Business. He is an internationally recognized expert on...
Continuing Professional Faculty, Haas School of Business
Sean Foote has been a venture capitalist investing in early-stage companies since 1998, most recently as co-founder and Managing Director of Transform Capital. He advises corporations and sits on...
Venture Capital Executive Program integrates presentations and discussions with a wide range of speakers drawn from Silicon Valley and beyond. These include experienced and emerging venture capitalists, entrepreneurs, venture lawyers, investment bankers,  investment officers of pension funds, family offices, and more. Recent program speakers and panelists have included:
Lan Fong - Consultant, Venture Partner, VC & Angel Investor
Farouk Ladha - Managing Partner, Four Rivers Group
Sarah Pinner - Co-Founder and CEO, Beni
Chris Hale - Founder and CEO, Kountable
Jules Maltz - General Partner, IVP
Katie Gray - Partner, In-Q-Tel
Purvi Gandhi - Managing Partner, Quain Investments
Yulia Lalutska - Vice President, Adams Street Partners
Shaan Tehal - Technology Investment Banking, Morgan Stanley
David Hehman - Co-Founder and Partner, Underdog Labs
Luigi Bajetti - General Partner, Lombardstreet Ventures
Angelo Del Priore - Partner, HP Tech Ventures
Larry Marcus - Co-Founder and Managing Director, Marcy Venture Partners
Chris Groves - CEO, Centric Software
Nina Labatt - COO and CFO, Section 32
Chip Lion - Partner, Morrison & Foerster
Robert Labatt - Co-founder and Co-CEO, Inland Logistics
Paul Yett - Director of ESG & Sustainability, Hamilton Lane
Ira Simkhovitch - Managing Director, Industry Ventures
For a more extensive list of our esteemed past guest speakers and panelists, please click here. 
Certificate of Completion
Signal your professional achievement to your network and get recognized for your completion! Upon successful completion of the program, UC Berkeley Executive Education grants a verified digital certificate of completion to participants that you are encouraged to add to your profiles.
Note: This program results in a digital certificate of completion and is not eligible for degree credit/CEUs. After successful completion of the program, your verified digital certificate will be emailed to you directly. All certificate images are for illustrative purposes only and may be subject to change at the discretion of UC Berkeley Executive Education.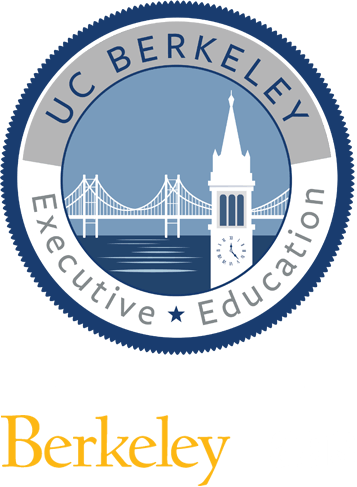 This program counts toward a
Certificate of Business Excellence
Pillar(s)
Entrepreneurship & Innovation or
Finance & Business Acumen
Participants in the Certificate of Business Excellence (COBE) program will earn a mark of distinction from a world-class university, gain access to a powerful global network, and enjoy the flexibility of completing the program in up to three years. A UC Berkeley Certificate of Business Excellence allows individuals to create a personal learning journey structured by our four academic pillars to gain management essentials in Leadership, Entrepreneurship, Strategy, and Finance to drive both personal and organizational development.
"The program exceeded my expectations as, while it was challenging for somebody not from an investment background, it was structured in the way that enabled great learning across many relevant topics. Definitely do it - the course is brilliant and the contacts and networks are even better!"
- Investment Director of North America, New Zealand Trade and Enterprise
"The VCEP at Berkeley stands alone in the area of venture capital. This course is based on real life, real companies and real people.... Insights and advice that can be put into practice today"
- PharmD, CLP, Kansas Bioscience Authority
"This course has been a fantastic learning experience ... The guest speakers and panelists bring a lot of real world insight from all sides of the VC/PE sector…"
- President, New World Consulting International Ltd.
"Go for it! I would encourage new VC's and founders that this will be invaluable to you and your business. I feel ready to take on the world."
- Managing Partner, Silicon Hills Capital
"The faculty has an extraordinary approach to all the aspects involved in the VC ecosystem.... It was really worth (it) and helped me be 100% in the VC practice."
- Angel Investor, Amora Participações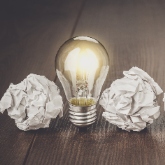 Corporate Business Model Innovation
Learn from the leading pioneer in Open Innovation, Henry Chesbrough, and transform your business strategies. Go beyond traditional R&D to learn how to develop, evaluate and scale new business models from the inside out, and embrace and extend the external startup ecosystem. Maximize Innovation Delivery. Create New Business Model Ideas. Explore New Innovation Concepts. Open Innovation and Busin...
Need more information about registration, billing, accommodation, or employer support?
Visit our Frequently Asked Questions Page
Sign up for the Berkeley Executive Education Newsletter.
Get the latest leadership news and resources in your mailbox every month!