Find a Program
SORRY. Your search has returned no results for the date range selected.
On the job and in our personal lives, solid negotiation skills are key to our success.  Negotiation is both an art and a strategic process that involves building trust and developing relationships, as well as influencing and shaping behaviors that result in mutually satisfying agreements for all....
DATE(s)
Mar. 25 - Mar. 27, 2019
Jun. 03 - Jun. 05, 2019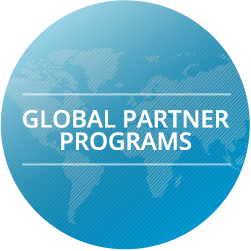 During this online journey, you'll connect with Berkeley's faculty, industry leaders, and peers from every corner of the globe, taking a deep dive into the applications of blockchain technology for business and society. Taking a case-based approach featuring use cases from finance, healthcare,...
DATE(s)
Mar. 28 - May. 29, 2019
Today's Leader is the Storyteller-in-Chief. You stand before your colleagues, your board, your investors, with nothing more than your presence, passion, and knowledge. Your leadership brings them to "Yes." In Communications Excellence: Presentation Skills to Up Your Leadership Game, you will become...
DATE(s)
Apr. 04 - Apr. 05, 2019
Aug. 01 - Aug. 02, 2019