Women's Executive Leadership
Women's Executive Leadership Program
Learn from women in leadership who have leveraged their unique perspectives for success across multiple industries and roles.
Experience evidence-based learning and acquire the skills to build confidence and 'own your leadership' in any situation.
Uncover your leadership style, develop your unique strengths, and maximize your potential.
While women have made substantial gains in the business world, today's workplace has yet to embrace female forms of power and leadership fully, nor leverage the unique perspective and strengths that women can bring to the table.
Led by Faculty Director Laura Kray, this four-day program will help you achieve a new level of confidence and a greater sense of ownership over your own leadership potential.
Strengthen Your Leadership Skills
Leverage influence, diagnose situations, and master successful negotiation tactics to reach your leadership potential.
Understand The Women's Perspective in Business
Learn the influences of gender on the way power and leadership are experienced and leverage your unique perspective to solve personal, organizational, and global problems.
Acquire New Tools to Cultivate Personal Fulfillment from Work
Discover tools to achieve work-life balance and reap greater rewards and personal satisfaction from your work.
Establish a Strong Professional Network
Learn tactics for building effective, supportive professional relationships and networks.
Develop Problem-Solving Skills
Analyze current personal career challenges to develop problem-solving skills for immediate application.
The Women's Executive Leadership program curriculum covers the following topics:
The role and importance of power plays in the workplace 
Gender differences in attitudes toward power
Typical leadership challenges women experience
Identifying your personal leadership "brand elements" 
Creating your purpose, strategy, tactics, and foundation as a leader
Techniques to strengthen your voice and command a room 
Using the three circles of energy when speaking
The importance of the breath to strengthen your voice
The importance of authenticity for leaders
Techniques to enhance your authenticity 
The impact of both power and powerlessness in the workplace 
Nonverbal language and how it relates to power 
Ways to increase your personal power
Research deep-dive on the work-life blend 
Actionable tips for creating your own work-life blend
Typical challenges women face in negotiations 
The different types of negotiation issues 
Ways to create and claim more value in a negotiation 
Advanced skills to improve your negotiation outcomes 
Identifying your conflict handling style
Interpersonal style and its role in power and leadership 
The five dimensions of interpersonal style 
Techniques to develop your interpersonal style 
Influence tactics in group decision-making
How social networks work in business 
Using a Social Capital Questionnaire to identify your personal social capital 
The fundamentals of networks and how to manage your own network
Analyze your personal conflict style 
Identify ways to increase your effectiveness in conflict situations 
Senior-level executives
Mid-level managers leading teams with direct reports
Entrepreneurs
Business owners
Aspiring to positions of greater authority and influence within their company or organization
A group of colleagues or team who would like to advance their skills together
Four-day in-person program at UC Berkeley Haas School of Business campus 
Panels & discussions with high-ranking female guest speakers from top Silicon Valley companies
Experiential exercises and intensive feedback
World-renowned Berkeley Haas and Executive Education Faculty 
Exclusive networking opportunities 
Access to the program alumni community  
Women's Executive Leadership Certificate of Completion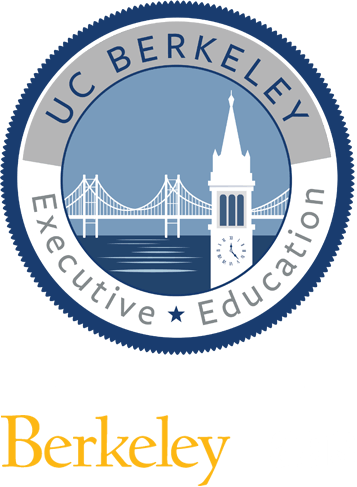 This program counts toward a
Certificate of Business Excellence
Pillar(s)
Leadership & Communication
A UC Berkeley Certificate of Business Excellence gives individuals the opportunity to create a personal plan of study structured by our four academic pillars. Participants will earn a mark of distinction with certification from a world-class university, and enjoy the flexibility of completing the program in up to three years.
"This was transformational. I am energized and excited to employ all I have learned to further my career and enhance my relationships."
- Assistant Director, Northern Arizona University
"The entire week far surpassed my expectations.... I left feeling inspired and more confident and skilled to be a woman executive and a new network of talented professionals to keep in touch with."
- Senior Vice President, Galileo Learning
"The (WEXL) program was the best and most comprehensive training I have ever attended.... My only regret is that I did not attend this earlier in my career!"
- Manager, Central Arizona Project
"Thank you Laura, Jen and your team for a program that exceeded my expectations. Absolutely hit program goal #1, to inspire my leadership."
- Senior Manager, Clean Power Finance
"I wish I had participated in this program 10 years ago or as a new manager."
- Architect, Salesforce
Have more questions about registration, billing, accommodation, or employer support?