Women's Executive Leadership
Women's Executive Leadership Program
While women have made substantial gains in the business world, today's workplace has yet to embrace female forms of power and leadership fully, nor leverage the unique perspective and strengths that women can bring to the table.
Led by Faculty Director Laura Kray, this women leadership training will help you achieve a new level of confidence and a greater sense of ownership over your own leadership potential.
Join us at the Berkeley Haas campus for our 4-day in-person training or choose the cutting-edge Exec Ed Forum; a virtual 2-week learning experience delivering the same, high-caliber instruction - wherever you are.
Strengthen Your Leadership Skills
Leverage influence, diagnose situations, and master successful negotiation tactics to reach your leadership potential.
Understand The Women's Perspective in Business
Learn the influences of gender on the way power and leadership are experienced and leverage your unique perspective to solve personal, organizational, and global problems.
Acquire New Tools to Cultivate Personal Fulfillment from Work
Discover tools to achieve work-life balance and reap greater rewards and personal satisfaction from your work.
Establish a Strong Professional Network
Learn tactics for building effective, supportive professional relationships and networks.
Develop Problem-Solving Skills
Analyze current personal career challenges to develop problem-solving skills for immediate application.
Download the program topics & sample schedule
Senior-level executives
Mid-level managers leading teams with direct reports
Entrepreneurs
Business owners
Aspiring to positions of greater authority and influence within their company or organization
A group of colleagues or team who would like to advance their skills together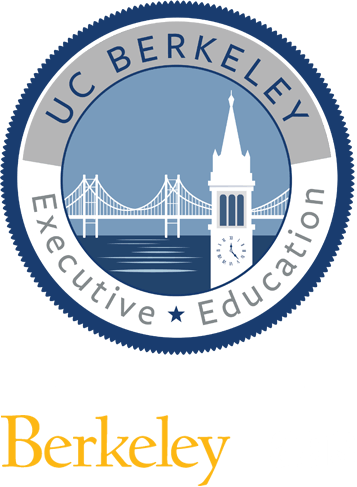 This program counts toward a
Certificate of Business Excellence
Pillar(s)
Leadership & Communication
A UC Berkeley Certificate of Business Excellence gives individuals the opportunity to create a personal plan of study structured by our four academic pillars. Participants will earn a mark of distinction with certification from a world-class university, and enjoy the flexibility of completing the program in up to three years.
"This was transformational. I am energized and excited to employ all I have learned to further my career and enhance my relationships."
- Assistant Director, Northern Arizona University
"The entire week far surpassed my expectations.... I left feeling inspired and more confident and skilled to be a woman executive and a new network of talented professionals to keep in touch with."
- Senior Vice President, Galileo Learning
"The (WEXL) program was the best and most comprehensive training I have ever attended.... My only regret is that I did not attend this earlier in my career!"
- Manager, Central Arizona Project
"Thank you Laura, Jen and your team for a program that exceeded my expectations. Absolutely hit program goal #1, to inspire my leadership."
- Senior Manager, Clean Power Finance
"I wish I had participated in this program 10 years ago or as a new manager."
- Architect, Salesforce
Have more questions about registration, billing, accommodation, or employer support?