Women's Executive Leadership
Women's Executive Leadership Program
Women in leadership roles are at an all-time high. Still, stereotypes and challenges for female leaders continue to impact their growth and influence resulting in a leadership gap. As more female leaders take high-ranking roles, there is an increasing movement for all genders to implement leadership styles that propel successful women in business and the companies they lead.
Women's Executive Leadership training program is a professional growth opportunity for all genders to forget perceived gender barriers to understand women in business and how their executive management roles influence business agility and a company's longevity. The skills acquired from this training enable a better understanding of and deeper empathy for women leaders - this fresh perspective leads to stronger synergy within the workplace.
By spotlighting female leaders' unique perspectives and strengths, you'll leave the program with a refreshed sense of visionary thinking that will energize your problem-solving skills, negotiation tactics, and leadership styles. Led by Faculty Director Laura Kray, this training will increase your confidence level and inspire you to take ownership over your potential.
Strengthen Your Leadership Skills
Leverage power, diagnose situations, and master successful negotiation tactics that prioritize your professional growth goals.
Understand The Women's Perspective in Business
Grapple with the impacts of gender on authority, business relationships, and effective leadership. Grasp and adopt the exceptional female perspective to overcome obstacles in your personal life, company, and beyond.
Acquire New Business Acumen Tools to Cultivate Personal Fulfillment from Work
Discover tools to achieve work balance and reap greater rewards and personal satisfaction from your work.
Establish a Strong Professional Network
Learn tactics for building productive, supportive professional relationships and business networks.
Develop Problem-Solving Skills
Act with power to address business challenges by developing problem-solving strategies for immediate application.
There is pre-work for this program. Refer to the suggested deadline dates for enrollment below. Past this deadline, we enroll on a case-by-case and space-available basis, but please note: late enrollment may impact your experience in the program due to pre-work assignments.
This program is open to both male and female executives who are seeking to learn more about the importance of women in leadership. 
Senior-level executives
Mid-level managers leading teams with direct reports
Entrepreneurs
Business owners
Executives aspiring to positions of greater authority and influence within their company or  network
A group of colleagues or team who would like to advance their skills together
Want to approach your employer about professional development and request employer support? Read the Employer Payment Assistance Guide.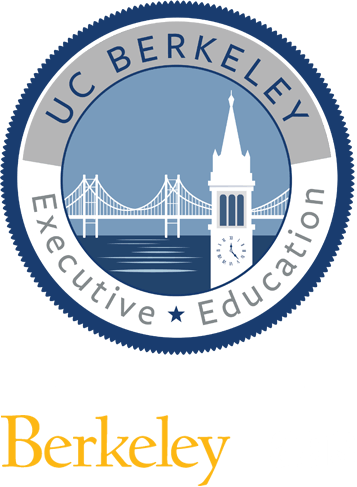 This program counts toward a
Certificate of Business Excellence
Pillar(s)
Leadership & Communication
Participants in the Certificate of Business Excellence (COBE) program will earn a mark of distinction from a world-class university, gain access to a powerful global network, and enjoy the flexibility of completing the program in up to three years. A UC Berkeley Certificate of Business Excellence allows individuals to create a personal learning journey structured by our four academic pillars to gain management essentials in Leadership, Entrepreneurship, Strategy, and Finance to drive both personal and organizational development.
"This was transformational. I am energized and excited to employ all I have learned to further my career and enhance my relationships."
- Assistant Director, Northern Arizona University
"The entire week far surpassed my expectations.... I left feeling inspired and more confident and skilled to be a woman executive and a new network of talented professionals to keep in touch with."
- Senior Vice President, Galileo Learning
"The (WEXL) program was the best and most comprehensive training I have ever attended.... My only regret is that I did not attend this earlier in my career!"
- Manager, Central Arizona Project
"Thank you Laura, Jen and your team for a program that exceeded my expectations. Absolutely hit program goal #1, to inspire my leadership."
- Senior Manager, Clean Power Finance
"I wish I had participated in this program 10 years ago or as a new manager."
- Architect, Salesforce
Have more questions about registration, billing, accommodation, or employer support?