The pandemic created a great deal of flux throughout 2021. Venture capital was no different and saw major developments. Despite the turbulent times globally, venture capital investing reached an all-time high.
Professor Jerome Engel and CB Insights recently held the bi-annual Venture Capital Executive Alumni Summit where they shared major trends in venture capital investing and the VC process throughout 2021.
So what were the key trends in Venture Capital in 2021? 
Global funding increases 111% YoY to reach $621B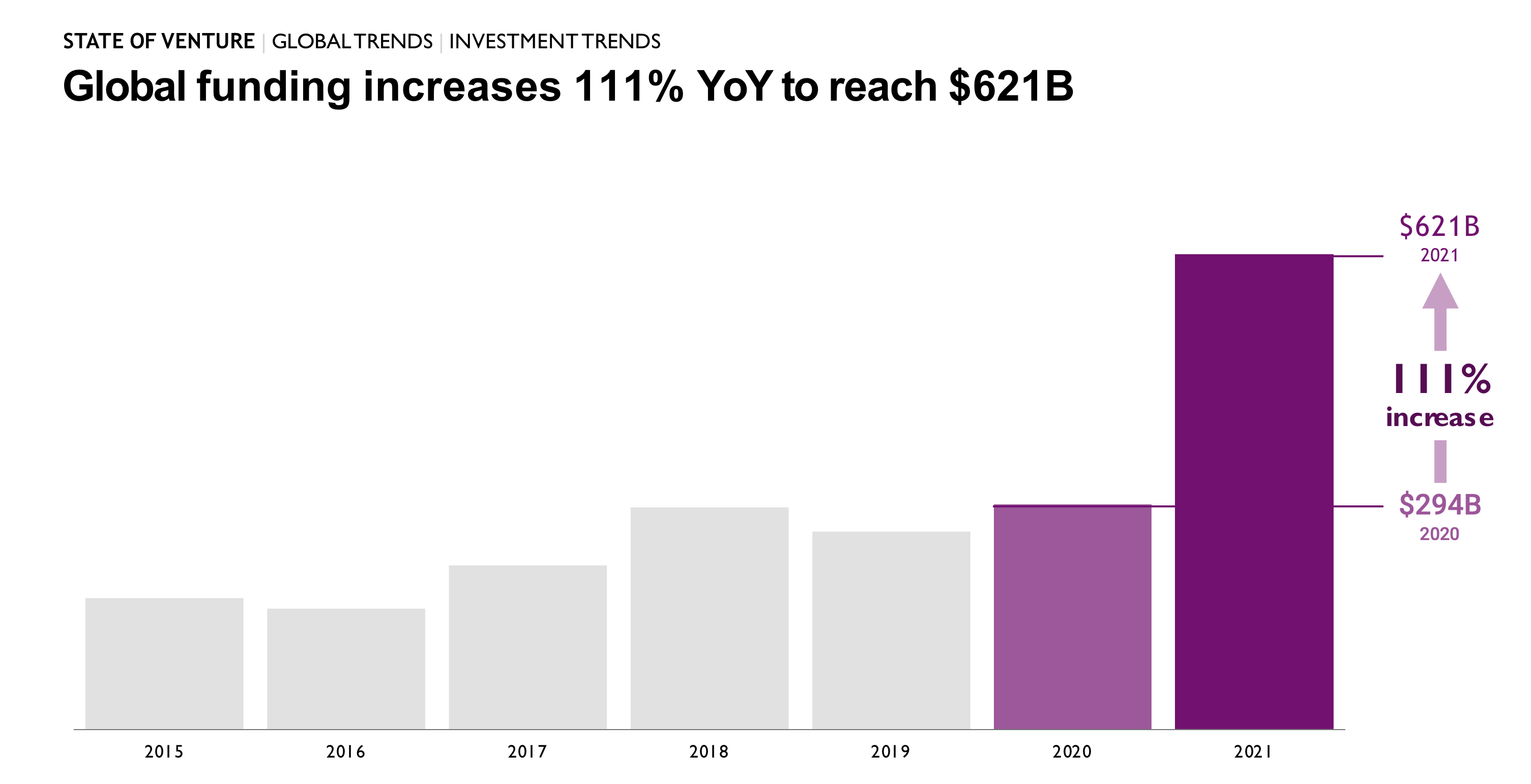 Mega-rounds worth $100M+ surpass 1,500 deals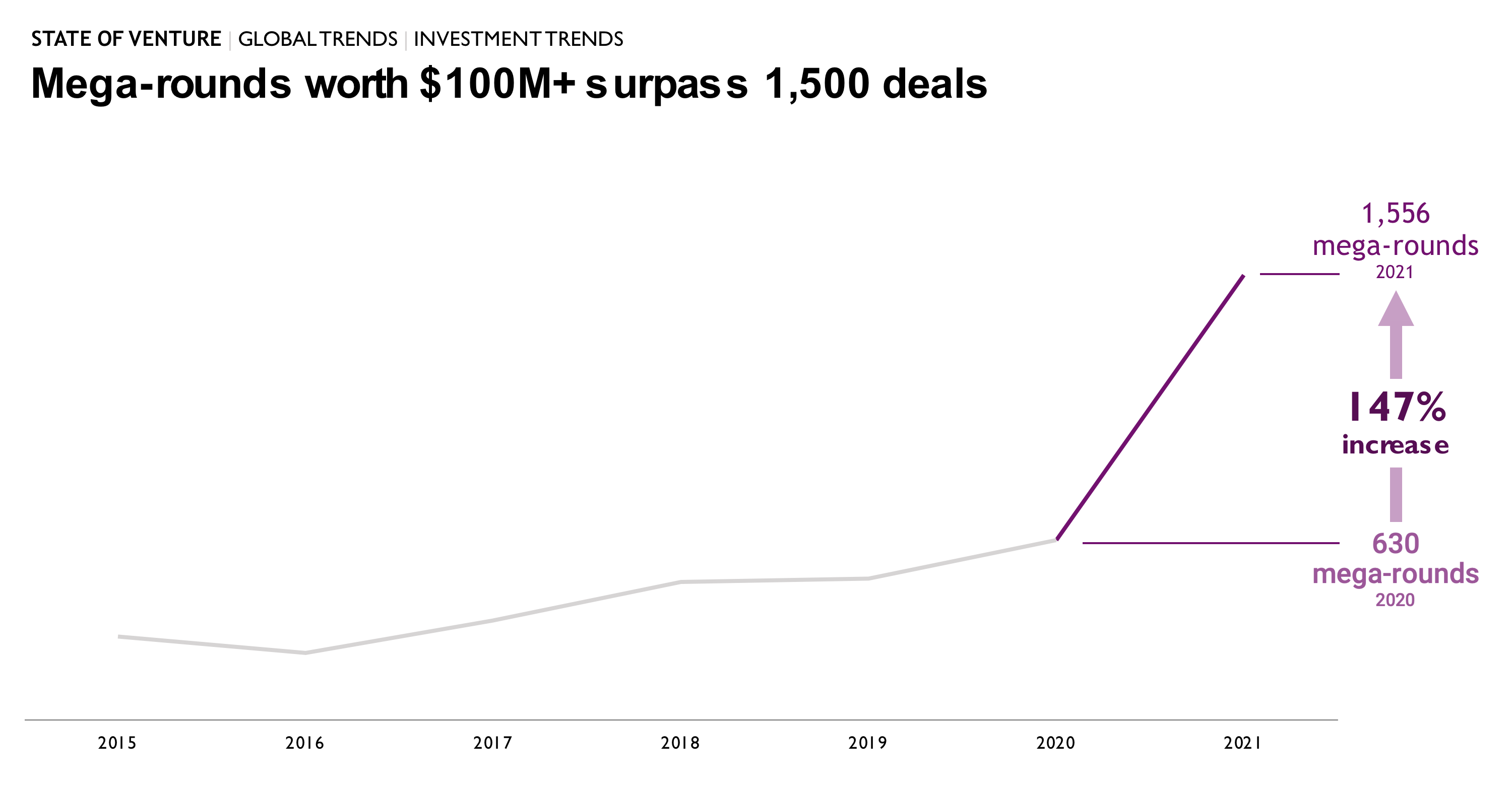 US funding grows 106% YoY to reach $311B
Median valuations up across all deal stages, late-stage reaches $1B+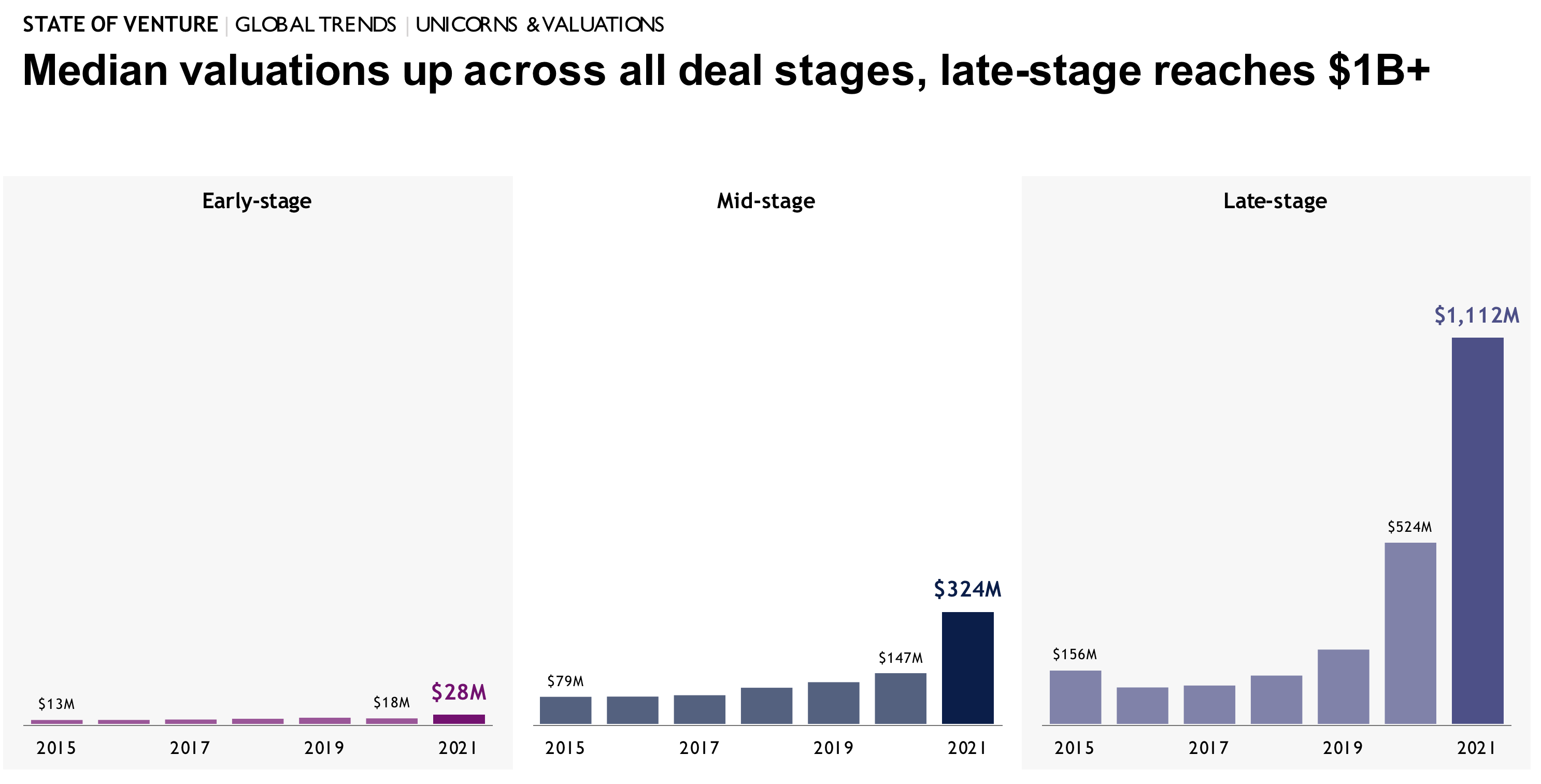 Global unicorn count reaches a new high of 959
Asia sees 12,485 deals as the region leads with 36% global deal share
Global M&A exits surpass 10K for the first time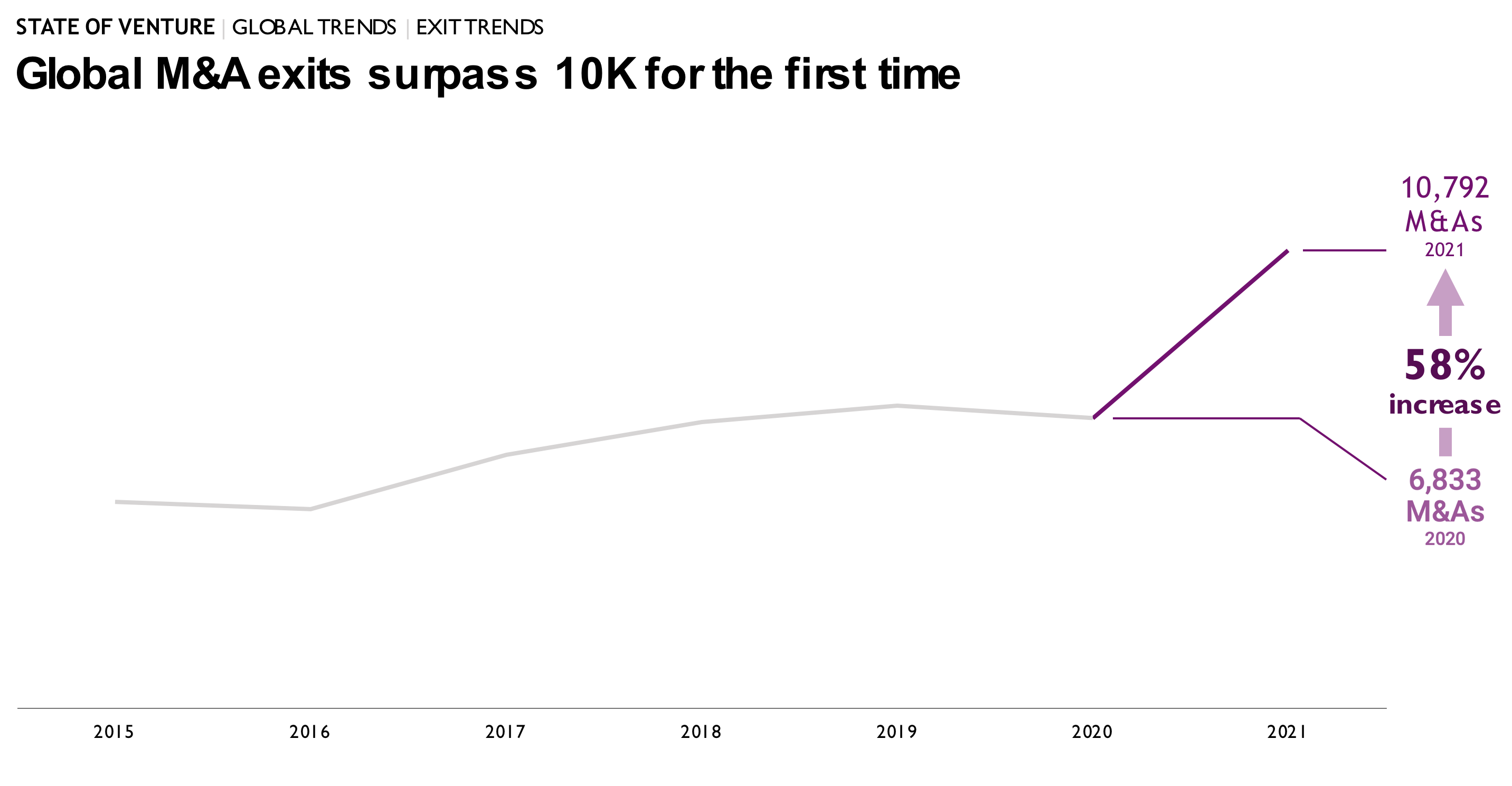 Global fintech funding reaches $132B — 21% of total venture funding
Global M&A exits jump to over 10K, IPOs and SPACs also hit record highs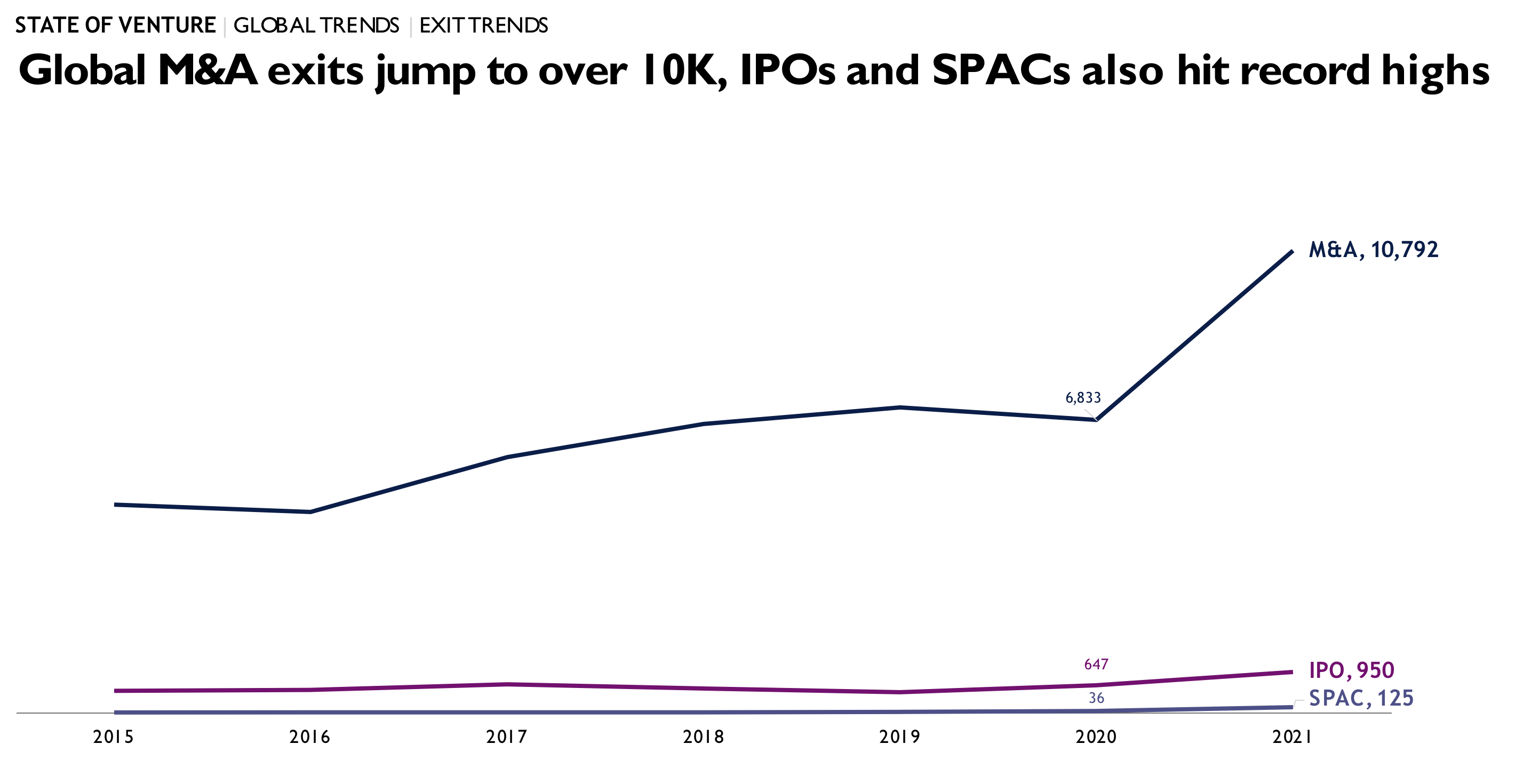 Want to find out more insights from 2021? Download the full presentation from the VC Alumni Summit here.