Venture Capital Executive Program
Venture Capital Executive Program
Whether you're an entrepreneur with an innovative business opportunity needing start-up funding, or an experienced VC practitioner looking to tighten your skills, this program builds your craft in venture capital.  Open more doors to opportunity by learning how to select and secure VC deals, create a comprehensive investment strategy, and gain a deeper understanding of corporate venture capital to propel your success. 
The Venture Capital program is an immersive experience where you will directly interact with venture investors from the global innovation cluster: Silicon Valley. Throughout the program, you'll fortify a foundation of investing principles to launch your big ideas. Understand what investors are looking for, uncover pathways for angel investing and crowdfunding, and become an expert in VC deal structure. 
Led by renowned Berkeley Haas faculty member, former entrepreneur, and venture capitalist Jerry Engel, you will learn from the best and quickly grow your network of like-minded professionals. Professor Jerry Engel will also cover the pandemic's impact on venture capital financing. From demonstrating VC funding resilience to showing you how to break into venture capital in a post-pandemic world - you will have your finger on the pulse of what venture capital opportunities are hot in the post-pandemic economy.
Join us at the Berkeley Haas campus for our five-day intensive, in-person training, or choose the cutting-edge Exec Ed Forum, a virtual two-week (8-days) learning experience delivering the same, high-caliber instruction - wherever you are. 
Understand the Venture Capital Investing Cycle
Begin with capital investing cycle's foundational principles for opportunity recognition, valuation, deal structuring, and corporate governance to harvest investments.
Explore the Inside Dynamics of Venture Capital Funds
Learn what motivates VCs, how venture capital reward systems work, and understand current investing perspectives in a fast-changing industry.
Understand What Constitutes a VC Quality Deal
Apply proven processes to assess opportunities like a venture capitalist, VC, how to identify a great startup with a high probability of success, and how to vet and select the best deals.
Gain Valuable Practical Skills and Techniques
Acquire powerful valuation techniques, learn how to structure a term sheet, and understand how entrepreneurs can optimize their returns.
Network within a Powerful Industry Community
Become part of a cohort of professionals who are the connectors and innovators within the VC investing and private equity industry.
There is pre-work for this program. Refer to the suggested deadline dates for enrollment below. Past this deadline, we enroll on a case-by-case and space-available basis, but please note: late enrollment may impact your experience in the program due to pre-work assignments.
Entrepreneurs considering vc funding
Aspiring venture capital investors
Executives leading corporate M&A and business development
Asset managers for public and private institutions, foundations, and corporations
International economic development officials
Assets managers investing sovereign wealth
Angel investors
Executives and representatives of privately- and family-owned businesses
Professional service providers such as attorneys, CPAs, and consultants
Want to approach your employer about professional development and request employer support? Read the Employer Payment Assistance Guide.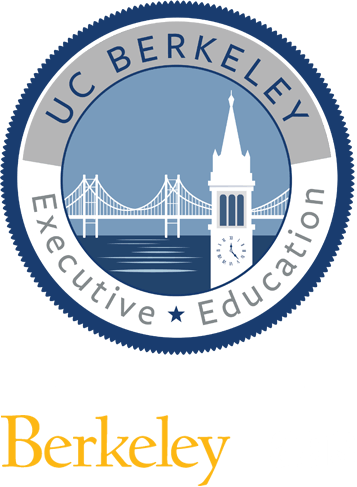 This program counts toward a
Certificate of Business Excellence
Pillar(s)
Entrepreneurship & Innovation or
Finance & Business Acumen
Participants in the Certificate of Business Excellence (COBE) program will earn a mark of distinction from a world-class university, gain access to a powerful global network, and enjoy the flexibility of completing the program in up to three years. A UC Berkeley Certificate of Business Excellence allows individuals to create a personal learning journey structured by our four academic pillars to gain management essentials in Leadership, Entrepreneurship, Strategy, and Finance to drive both personal and organizational development.
"The program exceeded my expectations as, while it was challenging for somebody not from an investment background, it was structured in the way that enabled great learning across many relevant topics. Definitely do it - the course is brilliant and the contacts and networks are even better!"
- Investment Director of North America, New Zealand Trade and Enterprise
"The VCEP at Berkeley stands alone in the area of venture capital. This course is based on real life, real companies and real people.... Insights and advice that can be put into practice today"
- PharmD, CLP, Kansas Bioscience Authority
"This course has been a fantastic learning experience ... The guest speakers and panelists bring a lot of real world insight from all sides of the VC/PE sector…"
- President, New World Consulting International Ltd.
"Go for it! I would encourage new VC's and founders that this will be invaluable to you and your business. I feel ready to take on the world."
- Managing Partner, Silicon Hills Capital
"The faculty has an extraordinary approach to all the aspects involved in the VC ecosystem.... It was really worth (it) and helped me be 100% in the VC practice."
- Angel Investor, Amora Participações
Jerome Engel
,
Senior Fellow at the Lester Center | Founding Executive Director Emeritus of the Lester Center for Entrepreneurship, Haas School of Business
Professor Jerome S. Engel is an internationally recognized expert on innovation, entrepreneurship, and venture capital, lecturing and advising business and government leaders around the world. Most...
Sean Foote
,
Continuing Professional Faculty, Haas School of Business
Sean Foote has been a venture capitalist investing in early-stage companies since 1998, most recently as co-founder and Managing Director of Transform Capital. He advises corporations and sits on...
Venture Capital Executive program participants learn from several guest speakers and panel sessions on relevant and venture capital and private equity topics: 
Ben Bayat - NextGen Venture Partners
Stephanie Thomas - Morrison & Foerster
Jonathan Ebinger - BlueRun Ventures
Farouk Ladha - Four Rivers Group
Amos Ben-Meir - Sand Hill Angels
Amee Parbhoo - Accion Venture Lab
David Hehman - Spartina
Chris Groves - Centric Software
Noah Doyle - Javelin Venture Partners
Larry Marcus - Marcy Venture Partners
Gilman Louie - Alsop Louie Partners
Kasper Sage - BMW i Ventures
Angelo Del Priore - HP Tech Ventures
Albert Kim - Ericsson Ventures
Ron Star - Arnold Porter
Brian Karlisch - Buchanan & Edwards
Rob Labatt - Inland Logistics
Brian Feth - Xcell Biosciences inc.
Shawn Merrani - Parade Ventures
Ken Wallace - Nimble Partners
Wes Selke - Better Ventures
Lisa Edgar - Top Tier Capital
John Beil - University of California
Dino Boukouris - Momentum Partners and Momentum Cyber
Ira Simkhovitch - Industry Ventures
Eric Ver Ploeg - LightJump Capital
For a more extensive list of our esteemed past guest speakers and panelists, please click here. 
The Innovative Organization
A fresh take on corporate innovation that prepares managers and leaders to embrace the challenges and opportunities of creating a truly ambidextrous, innovative organization. Tapping into the expertise of distinguished Haas faculty, as well as prominent Silicon Valley executives, this five-day program will inspire and motivate you to truly start building your "innovative organization."   Innovativ...
Corporate Business Model Innovation
Learn from the leading pioneer in Open Innovation, Henry Chesbrough, and transform your business strategies. Go beyond traditional R&D to learn how to develop, evaluate and scale new business models from the inside out, and embrace and extend the external startup ecosystem. Maximize Innovation Delivery. Create New Business Model Ideas. Explore New Innovation Concepts. Open Innovation and Busin...
Have more questions about registration, billing, accommodation, or employer support?