New Manager Boot Camp
Practice and master new skills to build leadership confidence in your new role.
Learn from Professor, Homa Bahrami, who has extensive field research from the Silicon Valley ecosystem.
Hear first-hand from successful professionals about their own lessons learned and tips for success.
Many of us are promoted to manager but rarely are trained to be one. Mastering the art and science of effective management requires an additional set of skills, which when learned can often transform the daunting task of management into something profoundly satisfying.
Our New Manager Boot Camp is designed to prepare you for your new management role and is structured specifically for executives that are looking to develop their leadership skills.
Understand Your Challenges as a New Manager
Recognize what your current and potential challenges are as a new manager, find effective solutions, and take full advantage of new opportunities.
Develop Your Leadership Style
Harness and evolve your leadership and communication style to successfully lead through rapport and inspire and engage your team.
Become a More Effective Manager
Discover the secrets to effectively time manage and delegate tasks to your team enabling you to prioritize and make quality decisions.
Understand how to structure and manage teams for best results, including how to effectively work with and manage geo-distributed teams.
Learn to Hire, Fire, and Manage Talent - Without Drama
Learn to successfully identify, assess, attract, and retain talent as well as how to hire and fire quickly and professionally - without the threat of a lawsuit.
We are currently in the process of scheduling dates for this program. Please join our waitlist to be contacted when the next program is scheduled.
We are offering the program online on Aug 18-Sept 4, 2020. If you are interested in attending the program online, visit the New Manager Boot Camp LIVE program page for more information and to register.
Three-day in-person, leadership training program at UC Berkeley Haas School of Business campus 
Personal, ready-to-implement action plan
Speakers from companies like Cisco Systems, Microsoft and Amgen talk about their personal experiences as new managers, lessons learned and tips for success. 
World-renowned Berkeley Haas and Executive Education Faculty 
Exclusive networking opportunities 
Access to the program alumni community
New Manager Boot Camp Certificate of Completion 
Professionals considering a management role 
Managers that have recently moved into a supervisory position 
Executives looking to level up their leadership skills across multiple industries including high tech
A group of colleagues or team who would like to advance their skills together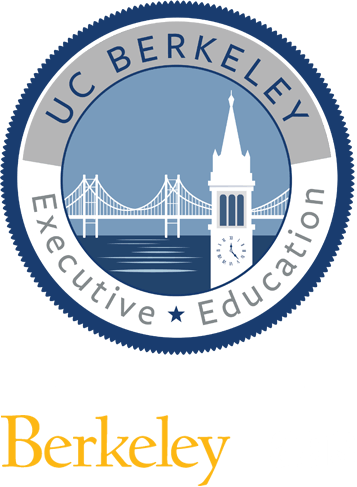 This program counts toward a
Certificate of Business Excellence
Pillar(s)
Leadership & Communication
A UC Berkeley Certificate of Business Excellence gives individuals the opportunity to create a personal plan of study structured by our four academic pillars. Participants will earn a mark of distinction with certification from a world-class university, and enjoy the flexibility of completing the program in up to three years.
"Top notch instructors imparted skills I will use for the rest of my life. I highly recommend the UC Berkeley New Manager Boot Camp."
- Service Manager, Peterson Tractor
"The discussion about leadership styles was extremely well done. The instructors were truly world-class, and I was fully engaged the entire time. I took delivery of a tantalizing new generation iPhone on one of the days, and was so riveted by the course that I forgot about the phone."
- Sr. Electrical Engineer, Berkeley Bionics
"UC Berkeley's New Manager Boot Camp is a well-structured, thought-provoking, and highly interactive program for developing your leadership capabilities. Over the course of three days, through multiple exercises, lectures, and case studies, I developed a plan to significantly increase the productivity of my team."
- Manager, Intersil.com
"The New Manager Boot Camp professors were extremely credible, practical, and approachable—great educators who went out of their way to listen to my questions, and give thoughtful answers that I could use back in the office. The program also did an excellent job of tapping the expertise of an impressive group of participants. I was easily able to connect with peers to trade insights on any issue that was on my mind. This is an excellent, well-organized program."
- Manager, RMA Department, Calix
"Challenging exercises, real-world case studies and content-rich lectures helped me gain new insights and skills. A highly organized, well-presented program that fills in the gaps for new managers."
- Project Manager, On24
Homa Bahrami
,
Senior Lecturer, Haas School of Business
Homa Bahrami is an international educator, advisor, board member and author, specializing in organizational flexibility, team alignment, and dynamic leadership in global, knowledge-based industries....
Cort Worthington
,
Distinguished Teaching Fellow, Haas School of Business
Cort Worthington is a lecturer at The University of California Berkeley's Haas School of Business. He teaches various leadership courses in the Haas full-time MBA program, the Evening Weekend MBA...
Communications Excellence
Develop communication skills to shine in public forums. Learn how to engage and persuade your audiences in this two-day program. You will up your game, make personal shifts, and define success strategies uniquely suited to you and your business. You will achieve a blend of the skills, of content, structure, creativity, delivery and personal presence that make your pitch memorable. Develop Confiden...
Negotiation and Influence
Learn how to influence, build your confidence, and become a successful negotiator in this three-day program. The Negotiation and Influence program is an intensive, interactive three-day program that will help you develop strategies to effectively plan and prepare for negotiations, and show you how to increase your power and influence while maintaining positive relationships. Through a series of ch...
High-Impact Leadership
High-Impact Leadership isn't your everyday leadership training program. Use powerful theater techniques and personal coaching to transform your executive's communication styles. This three-day leadership development program is an exploration of your authentic leadership style to establish your voice, presence, and abilities as a communicator.   Gain Greater Influence. Transform Your Communication...
Have more questions about registration, billing, accommodation, or employer support?