New Manager Boot Camp
Developing managerial skills is no small task. While taking on a new or expanded role as a manager brings great rewards, it also introduces new challenges. To be impactful in this position requires management training that develops your ability to lead a functioning team while implementing management skills and abilities such as adaptive leadership and productive team conflict resolution.
The New Manager Boot Camp training addresses your specific needs to understand the qualities of a good leader and to master practical leadership styles that empower you to become a confident manager. Effective leadership is grounded in your understanding of powerful interpersonal skills that inspire performance, communication, employee retention, and motivation to achieve goals.
In this training program, you will improve essential management skills that will advance business agility, equip you with the tools to manage complex change, and adapt leadership styles for your team's unique and different situations.
You've worked hard to get here, now let's ensure you succeed.
Understand Your Challenges as a Manager
Develop managerial skills to recognize your current and potential challenges, find effective solutions, and take full advantage of new opportunities. Learn how to navigate and thrive as you discover how to become a better leader and manager.
Develop Your Leadership Style
Understand how your leadership style, motivation, and engagement can evolve. Reinvent the qualities of a good leader to match you and your team's needs.
Become a More Effective Manager
Uncover the secrets to time management at the workplace, analyze how different management styles influence outcomes of team performance, and apply teamwork to manage complex change.
Understand how to structure and manage teams for best results, including how to effectively work with and manage geo-distributed or virtual remote teams, and managing conflict in a team.
Learn to Hire, Fire, and Manage Talent - Without the Drama
Learn to successfully identify, assess, attract, and retain employees as well as how to hire and fire quickly and professionally - without the threat of a lawsuit.
There is pre-work for this program. Refer to the suggested deadline dates for enrollment below. Past this deadline, we enroll on a case-by-case and space-available basis, but please note: late enrollment may impact your experience in the program due to pre-work assignments.
Business professionals considering a management role 
Managers that have recently moved into a supervisory position 
Executives looking to level up their leadership skills across multiple industries including high tech
A group of colleagues or team who would like to advance their skills together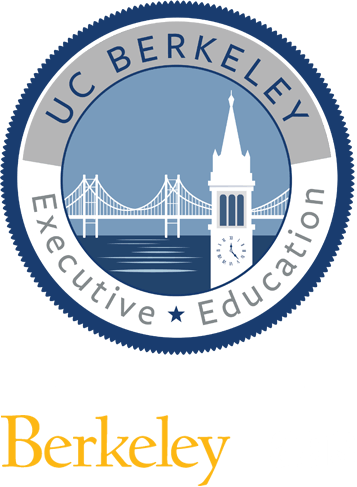 This program counts toward a
Certificate of Business Excellence
Pillar(s)
Leadership & Communication
Participants in the Certificate of Business Excellence (COBE) program will earn a mark of distinction from a world-class university, gain access to a powerful global network, and enjoy the flexibility of completing the program in up to three years. A UC Berkeley Certificate of Business Excellence allows individuals to create a personal learning journey structured by our four academic pillars to gain management essentials in Leadership, Entrepreneurship, Strategy, and Finance to drive both personal and organizational development.
"Top notch instructors imparted skills I will use for the rest of my life. I highly recommend the UC Berkeley New Manager Boot Camp."
- Service Manager, Peterson Tractor
"The discussion about leadership styles was extremely well done. The instructors were truly world-class, and I was fully engaged the entire time. I took delivery of a tantalizing new generation iPhone on one of the days, and was so riveted by the course that I forgot about the phone."
- Sr. Electrical Engineer, Berkeley Bionics
"UC Berkeley's New Manager Boot Camp is a well-structured, thought-provoking, and highly interactive program for developing your leadership capabilities. Over the course of three days, through multiple exercises, lectures, and case studies, I developed a plan to significantly increase the productivity of my team."
- Manager, Intersil.com
"The New Manager Boot Camp professors were extremely credible, practical, and approachable—great educators who went out of their way to listen to my questions, and give thoughtful answers that I could use back in the office. The program also did an excellent job of tapping the expertise of an impressive group of participants. I was easily able to connect with peers to trade insights on any issue that was on my mind. This is an excellent, well-organized program."
- Manager, RMA Department, Calix
"Challenging exercises, real-world case studies and content-rich lectures helped me gain new insights and skills. A highly organized, well-presented program that fills in the gaps for new managers."
- Project Manager, On24
Communications Excellence
Develop executive communications excellence. Master your personal style to engage & persuade your audience. Develop a leadership presence to make an impact.  
Negotiation and Influence
Learn how to influence, build your confidence, and become a successful negotiator in this three-day program. The Negotiation and Influence program is an intensive, interactive three-day program that will help you develop strategies to effectively plan and prepare for negotiations, and show you how to increase your power and influence while maintaining positive relationships. Through a series of ch...
High-Impact Leadership
A high-impact leadership training. Motivate, influence by mastering your unique leadership style through theater techniques, role-playing & personal coaching.   Gain Greater Influence. Transform Your Communication Weaknesses into Strengths. Build Meaningful Relationships and Partnerships. Master Your Leadership Presence. The Art of Leadership Presence.  
Have more questions about registration, billing, accommodation, or employer support?