New Manager Boot Camp
3-day in-person or 2-week online program
Developing managerial skills is no small task. While taking on a new or expanded role as a manager brings great rewards, it also introduces new challenges. To be impactful in this position requires management training that develops your ability to lead a functioning team while implementing management skills and abilities such as adaptive leadership and productive team conflict resolution.
The New Manager Boot Camp training addresses your specific needs to understand the qualities of a good leader and to master practical leadership styles that empower you to become a confident manager. Effective leadership is grounded in your understanding of powerful interpersonal skills that inspire performance, communication, employee retention, and motivation to achieve goals.
In this training program, you will improve essential management skills that will advance business agility, equip you with the tools to manage complex change, and adapt leadership styles for your team's unique and different situations.
You've worked hard to get here, now let's ensure you succeed.
Understand Your Challenges as a Manager
Develop managerial skills to recognize your current and potential challenges, find effective solutions, and take full advantage of new opportunities. Learn how to navigate and thrive as you discover how to become a better leader and manager.
Develop Your Leadership Style
Understand how your leadership style, motivation, and engagement can evolve. Reinvent the qualities of a good leader to match you and your team's needs.
Become a More Effective Manager
Uncover the secrets to time management at the workplace, analyze how different management styles influence outcomes of team performance, and apply teamwork to manage complex change.
Understand how to structure and manage teams for best results, including how to effectively work with and manage geo-distributed or virtual remote teams, and managing conflict in a team.
Learn to Hire, Fire, and Manage Talent - Without the Drama
Learn to successfully identify, assess, attract, and retain employees as well as how to hire and fire quickly and professionally - without the threat of a lawsuit.
Three-day in-person, leadership training at UC Berkeley Haas School of Business campus 
Personal, ready-to-implement action plan
Speakers from companies like Cisco Systems, Microsoft and Amgen talk about their personal experiences as new managers, lessons learned and tips for success. 
World-renowned Berkeley Haas and Executive Education Faculty 
Collaborative learning experience facilitating exclusive networking opportunities 
Exclusive networking reception with faculty
Access to the program alumni community
New Manager Boot Camp Certificate of Completion
Wednesday-Friday 8:30 am-5:00 pm PST 
Jun 8 - Jun 10, 2022
$5,375
Enroll
Nov 14 - Nov 16, 2022
$5,375
Enroll
For the June program, we recommend registering prior to May 25th due to pre-work assignments. The official enrollment deadline is June 1st.
For the November program, we recommend registering prior to October 31st due to pre-work assignments. 
Program experience may be affected if you enroll after the recommended date. Please note: seating is limited and capacity may be reached prior to recommended reg date. 
Two-week (7 sessions) virtual leadership training that embodies an immersive online classroom experience
Week 1 program sessions held on Wednesday - Friday
Week 2 program sessions held on Tuesday - Friday 
Personal, ready-to-implement action plan
Speakers from companies like Cisco Systems, Microsoft, and Amgen talk about their personal experiences as new managers, lessons learned, and tips for success. 
World-renowned Berkeley Haas and Executive Education Faculty 
Collaborative learning experience facilitating exclusive networking opportunities 
Access to the program alumni community
New Manager Boot Camp Certificate of Completion
*These programs are run as live sessions and require active participation in breakouts with peer discussions. Your engagement in these sessions are critical to the program experience for you and your fellow classmates
We are currently in the process of scheduling future dates. Please join our contact list to be informed when we schedule new program dates.
Business professionals considering a management role 
Managers that have recently moved into a supervisory position 
Engineers or professionals working in the tech space who need managerial skills
Executives looking to level up their leadership skills across multiple industries including high tech
A group of colleagues or team who would like to advance their skills together
Want to approach your employer about professional development and request employer support? Read the Employer Payment Assistance Guide.
Certificate of Completion
Signal your professional achievement to your network and get recognized for your completion! Upon successful completion of the program, UC Berkeley Executive Education grants a verified digital certificate of completion to participants that you are encouraged to add to your profiles.
Note: This program results in a digital certificate of completion and is not eligible for degree credit/CEUs. After successful completion of the program, your verified digital certificate will be emailed to you directly. All certificate images are for illustrative purposes only and may be subject to change at the discretion of UC Berkeley Executive Education.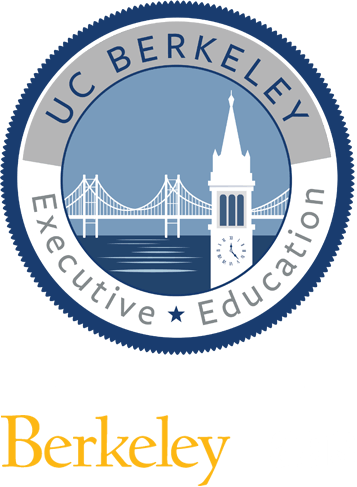 This program counts toward a
Certificate of Business Excellence
Pillar(s)
Leadership & Communication
Participants in the Certificate of Business Excellence (COBE) program will earn a mark of distinction from a world-class university, gain access to a powerful global network, and enjoy the flexibility of completing the program in up to three years. A UC Berkeley Certificate of Business Excellence allows individuals to create a personal learning journey structured by our four academic pillars to gain management essentials in Leadership, Entrepreneurship, Strategy, and Finance to drive both personal and organizational development.
"This course was like an intensive self-help session for your professional career. Take it early on to prevent forming poor habits and improve your self-awareness to how your leadership style affects the team around you. I appreciated the straightforward delivery of only the most important content. Eye-opening!"
- Sales Support Manager, CME WIRE & CABLE, INC.
"Top notch instructors imparted skills I will use for the rest of my life. I highly recommend the UC Berkeley New Manager Boot Camp."
- Service Manager, Peterson Tractor
"This course did a great job of helping me define what a good manager is and then sparking self-reflection on how I stack up to that definition."
- Configuration Manager, Juul Labs
"The discussion about leadership styles was extremely well done. The instructors were truly world-class, and I was fully engaged the entire time. I took delivery of a tantalizing new generation iPhone on one of the days, and was so riveted by the course that I forgot about the phone."
- Sr. Electrical Engineer, Berkeley Bionics
"UC Berkeley's New Manager Boot Camp is a well-structured, thought-provoking, and highly interactive program for developing your leadership capabilities. Over the course of three days, through multiple exercises, lectures, and case studies, I developed a plan to significantly increase the productivity of my team."
- Manager, Intersil.com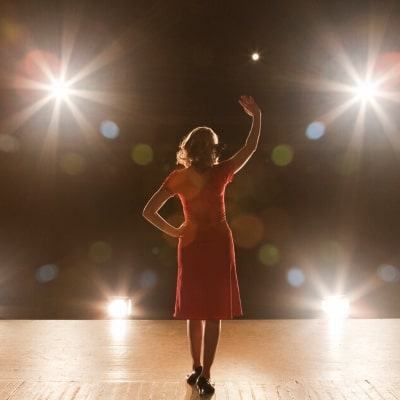 Communications Excellence
Gain presentation skills to shine in public forums and make your message memorable. This distinctive executive training experience engages you on a deeply personal journey that develops communication skills. Master your personal style to engage & persuade your audience. Develop a leadership presence to make an impact.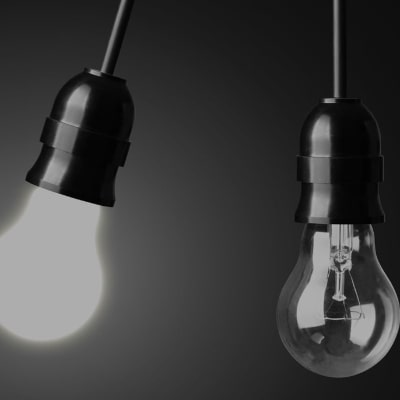 Negotiation and Influence
Learn how to influence, build your confidence, and become a successful negotiator in this training program, available online or in person. The Negotiation and Influence program is an intensive, interactive program that will help you develop strategies to effectively plan and prepare for negotiations, and show you how to increase your power and influence while maintaining positive relationships. Th...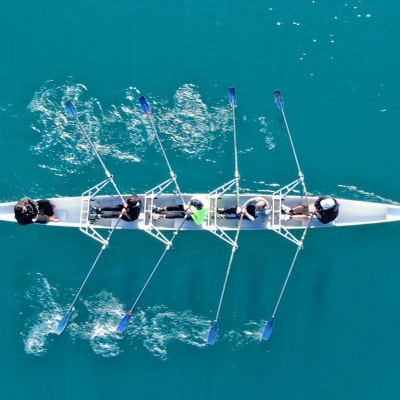 High-Impact Leadership
The High Impact Leadership program is an opportunity to develop your personal expression and establish your authentic voice, presence, and talents as a leader who leaves a lasting impression. Through world-class theater techniques, role-playing, and individual coaching, you will sharpen and mold your charismatic and powerful leadership skills.  Gain Greater Influence. Transform Your Communication...
Need more information about registration, billing, accommodation, or employer support?
Visit our Frequently Asked Questions Page
Sign up for the Berkeley Executive Education Newsletter.
Get the latest leadership news and resources in your mailbox every month!