Berkeley Executive Leadership (Online)
Berkeley Executive Leadership
In our flagship online, executive leadership development program business leaders from around the world come together to learn key skills to reach their leadership potential. Grounded in research, the online program format provides a pragmatic approach to learning that will enable you and your peers to develop yourself while advancing your career.
Through personalized action plans, you will learn how to unlock innovation and growth, create influence, and drive results within your organization.
Create a Strategic Leadership Plan
Gain new skills and harness your unique leadership style and aspirations into a personalized, actionable plan to immediately put to use in your organization - creating urgency and driving results.
Drive Change and Innovation
Be the person in your organization to unlock innovation and drive growth. Learn what is required to agily respond to market demands.
Develop Your Persuasion Power and Influence
Capture your vision, communicate it throughout the organization, and stay on-point during challenging times by identifying your blind spots, building trust, and finding common ground at every level.
Establish a Competitive Advantage
Incorporate tri-sector leadership (business, government, and social sectors) to excel at solving today's most pressing challenges.
World-class faculty-led program
A strategic, personal leadership roadmap to implement when you return to work 
Weekly live online video faculty sessions
Exclusive network-building opportunities
Access to the program alumni community 
Berkeley Executive Leadership (Online) Certificate of Completion
Executive and senior leadership including CEOs, C-level executives and VPs – and any accomplished leader seeking to drive growth in every corner of their organization.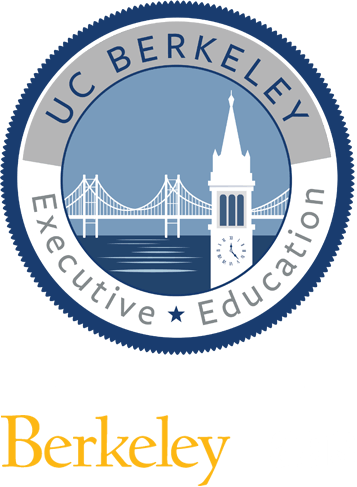 This program counts toward a
Certificate of Business Excellence
Pillar(s)
Leadership & Communication
A UC Berkeley Certificate of Business Excellence gives individuals the opportunity to create a personal plan of study structured by our four academic pillars. Participants will earn a mark of distinction with certification from a world-class university, and enjoy the flexibility of completing the program in up to three years.