Negotiation and Influence
Negotiation and Influence
On the job and in our personal lives, solid negotiation strategies are key to our success. Negotiation is both an art and a strategic process that involves building trust and developing relationships, as well as influencing and shaping behaviors that result in mutually satisfying agreements for all.
Professor Holly Schroth has published several articles on negotiation and procedural justice in leading journals and is one of the leading authors of negotiation exercise materials, which are used worldwide by educators and trainers. In this program, Holly will help participants learn the social psychology behind negotiation and influence, and gain the negotiation skills to succeed in challenging situations.
Join us at the Berkeley Haas campus for our 3-day in-person executive negotiation training or choose the flexible Exec Ed Lab; a virtual 6-week learning experience delivering the same, high-caliber instruction - wherever you are.
Master the Art of Negotiation
Learn how to assess the negotiation landscape, recognize why agreements become imbalanced, diffuse gambits, use silence effectively, and successfully conclude any negotiation.
Build Trust and Develop Relationships
Use social psychology to change a negotiation from competitive to cooperative and avoid behaviors that shut the other party down.
Learn How to Influence Without Authority
Evaluate and develop your own skills to succeed in any type of negotiation - even without direct authority.
Acquire Advanced Negotiation Skills
Apply non-verbal strategies, shadow negotiations, visual matrices, and other tools to gain buy-in and influence outcomes.
Download the program topics & sample schedule
Any professional that is looking to improve their negotiation skills and influence others. Professionals from the below (but not limited to) these departments can benefit from taking the program: 
Product Management
Sales
Marketing
Business Development
Procurement Managers and Executives
A group of colleagues or team can greatly benefit from attending this program together.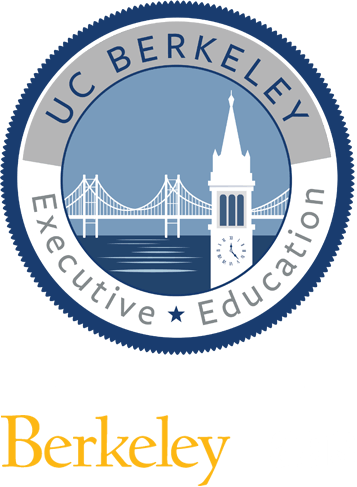 This program counts toward a
Certificate of Business Excellence
A UC Berkeley Certificate of Business Excellence gives individuals the opportunity to create a personal plan of study structured by our four academic pillars. Participants will earn a mark of distinction with certification from a world-class university, and enjoy the flexibility of completing the program in up to three years.
"Whether you are a senior executive, or a new manager, you will find value not just in the coursework but also through the interactive sessions, simulations, and case studies. It is rare to be in a room with so many talented and experienced individuals..."
- Senior IT Manager, Royal Carribean Cruises Ltd.
"I came away from UC Berkeley's Negotiations & Influence Program with a new understanding of many different negotiation strategies, particularly the value of pursuing a collaborative style, being integrative rather than distributive. I will highly recommend the program to colleagues and friends."
- Supervising Technical Director, Pixar Animation Studios
"I was extremely pleased with the value I received at the negotiations course at UC Berkeley Executive Education. I left this program with what I needed for immediate results and a new found confidence in negotiations."
- Sr. Manager, Yahoo!
"My recent experience with the Executive Education program of Berkeley was excellent. The three day course on Negotiations and Influence taught by Professor Holly Schroth provided key insights into achieving mutually beneficial, long term agreements, and how to reach those agreements more amicably. Without a doubt, I am a more effective negotiator for having taken this course. Given the scope and breadth of the deals we make on a yearly basis, even a small improvement in our effectiveness represents a huge ROI."
- General Manager, Duckhorn Wine Company
"On the first day you challenged us to learn something that would help us immediately. I give the course a 100 and am going to send my executive sales team to this course!"
- VP of Sales, Vocera Communications
Holly Schroth
,
Distinguished Teaching Fellow and Senior Lecturer (Continuing), Haas School of Business
Holly Schroth is a Senior Lecturer and Distinguished Teaching Fellow at the Haas School of Business, University of California, Berkeley. She teaches Negotiations and Conflict Resolution and...
Product Management
Optimize your product strategy and customer-focused design thinking in the Product Manager program, an immersive five-day experience. The Product Management Certificate Program combines the latest in Design Thinking with the best of the Berkeley Haas MBA program, to prepare you for your dual role: General Manager of your product line, and Product Designer creating products and services your custom...
High-Impact Leadership
A high-impact leadership training. Motivate, influence by mastering your unique leadership style through theater techniques, role-playing & personal coaching.   Gain Greater Influence. Transform Your Communication Weaknesses into Strengths. Build Meaningful Relationships and Partnerships. Master Your Leadership Presence. The Art of Leadership Presence.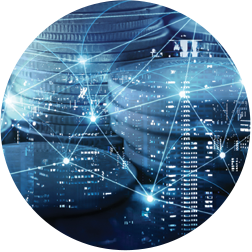 Pricing for Profitability in the Information Age
Master pricing strategy. Optimize pricing decisions for products and services & capitalize on rapid changes. Gain the essential techniques to assess, formulate, and monitor pricing strategies. Taught by UC Berkeley Haas faculty and local industry experts, participants will reexamine classic pricing strategies and will explore inventive approaches that take full advantage of the rapid changes b...
Have more questions about registration, billing, accommodation, or employer support?