Negotiation and Influence
Negotiation and Influence
BECOME A SUCCESSFUL NEGOTIATOR
Navigate, manage, and facilitate challenging negotiations - with ease.
Gain confidence in negotiation strategies and your abilities in any setting, whether at work or at home.
Led by distinguished Teaching Fellow and Senior Lecturer at the UC Berkeley Haas School of Business, Professor Schroth.
On the job and in our personal lives, solid negotiation strategies are key to our success. Negotiation is both an art and a strategic process that involves building trust and developing relationships, as well as influencing and shaping behaviors that result in mutually satisfying agreements for all.
Professor Holly Schroth has published several articles on negotiation and procedural justice in leading journals and is one of the leading authors of negotiation exercise materials, which are used worldwide by educators and trainers. In this program, Holly will help participants learn the social psychology behind negotiation and influence, and gain the negotiation skills to succeed in challenging situations.
Master the Art of Negotiation
Learn how to assess the negotiation landscape, recognize why agreements become imbalanced, diffuse gambits, use silence effectively, and successfully conclude any negotiation.
Build Trust and Develop Relationships
Use social psychology to change a negotiation from competitive to cooperative and avoid behaviors that shut the other party down.
Learn How to Influence Without Authority
Evaluate and develop your own skills to succeed in any type of negotiation - even without direct authority.
Acquire Advanced Negotiation Skills
Apply non-verbal strategies, shadow negotiations, visual matrices, and other tools to gain buy-in and influence outcomes.
The Negotiation & Influence program curriculum covers the following topics:
Negotiation as a tool to create value and build relationships
Fundamental concepts to use in every negotiation
The psychology behind the negotiation process
Common negotiation mistakes
Working towards integrative agreements
Strategies for building trust and developing relationships
How language impacts a negotiation
How to ask questions (and how not to)
Uncovering the other party's interests
Strategies and tactics for managing a multi-issue negotiation
Understanding and utilizing your negotiation style
Working with those who have a different style
Managing informational, procedural, strategic, and social complexities
Facilitating the negotiation process (agenda, ground rules, decision rules, etc.)
Creating a superordinate goal; why it works
Managing the "no agreement alternative" and those who prefer the status quo
Using a visual matrix for achieving high quality solutions while gaining team member buy-in
Managing complex team dynamics
Benefits of and detriments to negotiating in teams
Internal vs. external negotiations
Managing conflict and perceived power differences
Rebuilding trust and apologies as a source of power
Assessing the negotiation landscape to prepare strategy for multiple stakeholders
Influence strategies most effective with different stakeholders
The impact of perceptions on the process and satisfaction with the outcome
Using shadows in a positive way so as to not be considered political
When to use the different communication mediums for maximum influence
Key cultural factors that influence negotiations (whether international or within the U.S.)
Common mistakes made in cross-cultural negotiations
Preparing for a cross-cultural negotiation
Negotiating with your boss/manager for cross-cultural negotiation success
Avoiding stereotype bias reinforcement
Any professional that is looking to improve their negotiation skills and influence others. Professionals from the below (but not limited to) these departments can benefit from taking the program: 
Product Management
Sales
Marketing
Business Development
Procurement Managers and Executives
A group of colleagues or team can greatly benefit from attending this program together.
Three-day in-person, communication intensive program at UC Berkeley Haas School of Business campus 
Distinguished Teaching Fellow and Senior Lecturer at the UC Berkeley Haas School of Business, Professor Schroth
Challenging case studies and exercises to identify and develop your negotiation strategies 
Exclusive networking opportunities 
Access to the program alumni community 
Negotiation & Influence Program Certificate of Completion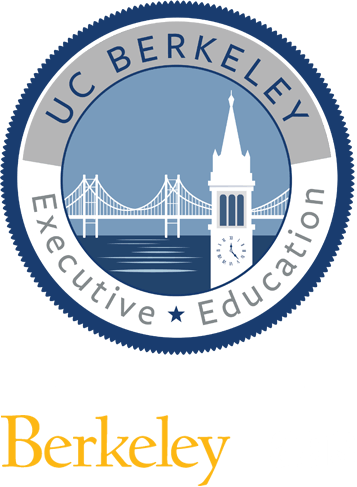 This program counts toward a
Certificate of Business Excellence
A UC Berkeley Certificate of Business Excellence gives individuals the opportunity to create a personal plan of study structured by our four academic pillars. Participants will earn a mark of distinction with certification from a world-class university, and enjoy the flexibility of completing the program in up to three years.
"Whether you are a senior executive, or a new manager, you will find value not just in the coursework but also through the interactive sessions, simulations, and case studies. It is rare to be in a room with so many talented and experienced individuals..."
- Senior IT Manager, Royal Carribean Cruises Ltd.
"I came away from UC Berkeley's Negotiations & Influence Program with a new understanding of many different negotiation strategies, particularly the value of pursuing a collaborative style, being integrative rather than distributive. I will highly recommend the program to colleagues and friends."
- Supervising Technical Director, Pixar Animation Studios
"I was extremely pleased with the value I received at the negotiations course at UC Berkeley Executive Education. I left this program with what I needed for immediate results and a new found confidence in negotiations."
- Sr. Manager, Yahoo!
"My recent experience with the Executive Education program of Berkeley was excellent. The three day course on Negotiations and Influence taught by Professor Holly Schroth provided key insights into achieving mutually beneficial, long term agreements, and how to reach those agreements more amicably. Without a doubt, I am a more effective negotiator for having taken this course. Given the scope and breadth of the deals we make on a yearly basis, even a small improvement in our effectiveness represents a huge ROI."
- General Manager, Duckhorn Wine Company
"On the first day you challenged us to learn something that would help us immediately. I give the course a 100 and am going to send my executive sales team to this course!"
- VP of Sales, Vocera Communications
Holly Schroth
,
Distinguished Teaching Fellow and Senior Lecturer (Continuing), Haas School of Business
Holly Schroth is a Senior Lecturer and Distinguished Teaching Fellow at the Haas School of Business, University of California, Berkeley. She teaches Negotiations and Conflict Resolution and...
Product Management
Product Management Program - Berkeley Executive Education, Change the way you look at products, people, and the customer experience. Our five-day Product Management Certificate Program combines the latest in Design Thinking with the best...
High-Impact Leadership
High-Impact Leadership Program - Berkeley Executive Education. This three-day leadership development program is an exploration of your authentic leadership style to establish your voice, presence, and abilities as a communicator. Through powerful theater techniques, role playing and personal coaching, you will learn to become a more charismatic, collaborative, and influential team leader.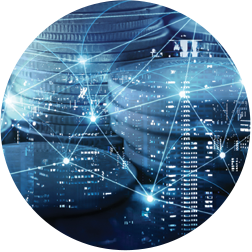 Pricing for Profitability in the Information Age
Pricing for Profitability in the Information Age - Berkeley Executive Education. Optimize pricing decisions for products and services & capitalize on rapid changes. This hands-on, pricing program equips managers with proven techniques for assessing, formulating, and monitoring pricing strategies...
Have more questions about registration, billing, accommodation, or employer support?