Negotiation and Influence
Negotiation and Influence
3-day in-person or 2-week online program
The importance of negotiation skills for professionals cannot be overemphasized. Believe it or not - these skills don't just impact your job performance. Remember - a negotiation can be a salary negotiation, securing approval for a proposed project, or balancing work, kids, and a partner at home in an evolving world. Past participants in the program have found the benefits of negotiation skills and confidence they gained extend beyond their professional lives to their personal lives.
In this negotiation skills training program, Faculty Director Holly Schroth teaches the social psychology behind the negotiation skills that most effectively influence others. Through practical in-class exercises and negotiation simulations, you will develop negotiation skills that not only help you manage conflict but also build mutual value and trust. By approaching each negotiation with social psychology principles in mind, you will create an environment that increases your influence and prompts mutually beneficial solutions. You will complete the program feeling confident - like you can negotiate anything!
Master Negotiation Strategies
Learn how to effectively plan and prepare for negotiations. Gain the best practices for approaching different types of negotiations, how and when to appropriately ask questions, and when to share information in a negotiation.
Acquire a Toolbox of Negotiation Skills
Learn the pragmatic negotiation skills of how to assess the negotiation landscape, recognize why agreements become imbalanced, use silence effectively, how to manage offers, and avoid making irrational decisions.
Adopt Social Psychology Principles in Your Negotiations
Social psychology has the power to change the perception of a negotiation from competitive to cooperative. Learn fundamental social psychology principles that will empower you to effectively navigate relationships, problem solve, and build trust.
Getting too emotional can prevent you from reaching an agreement. Grasp the fundamentals of conflict management and how to manage your and others' emotions so they do not affect the outcome of a negotiation.
Conclude Every Negotiation Satisfied
Learn how to make opening offers and proposals, negotiate using packages, manage incoming offers, and manage difficult interactions. By understanding these frameworks, you will own your confidence and successfully conclude every negotiation (where both sides are satisfied).
Three-day in-person, communication intensive program at UC Berkeley Haas School of Business campus 
Challenging case studies and exercises to identify and develop your negotiation strategies 
Exclusive networking reception with faculty
Access to the program alumni community 
Negotiation & Influence Program Certificate of Completion
May 29 - May 31, 2024
$5,040
Enroll
Oct 30 - Nov 1, 2024
$5,040
Enroll
Two-week virtual negotiation skill training utilizing the flexible, online Lab platform
Challenging case studies and exercises to identify and develop your negotiation strategies  
Exclusive network-building opportunities
Access to the program alumni community 
Negotiation & Influence Program Certificate of Completion
*These programs are run as live sessions and require active participation in breakouts with peer discussions. Your engagement in these sessions are critical to the program experience for you and your fellow classmates
Mar 19 - Mar 29, 2024
$3,750
Enroll
You are a professional or executive in any functional area of your company.
You likely have some managerial responsibilities.
You negotiate monthly, weekly, or daily with stakeholders, clients, or coworkers - or want to prepare to do so. 
You are new to negotiation or a seasoned pro taking time to study your craft. You are either looking to build confidence in your negotiation skills or perfect the art of the negotiation.
You acknowledge that negotiations in your personal life could probably go better too. 
Maybe you handle conflict well and maybe you don't. You'll either lay the foundation for handling it better or build on what you do know.
If you think a group of colleagues or your team would greatly benefit from attending this program together, let us know and we'll make it happen.
Want to approach your employer about professional development and request employer support? Read the Employer Payment Assistance Guide.
Senior Lecturer | Distinguished Teaching Fellow, Haas School of Business
Holly Schroth is a Distinguished Teaching Fellow and Senior Lecturer at Berkeley Haas. She teaches negotiations and Conflict Resolution and Organizational Behavior in the MBA, undergraduate, and...
Certificate of Completion
Signal your professional achievement to your network and get recognized for your completion! Upon successful completion of the program, UC Berkeley Executive Education grants a verified digital certificate of completion to participants that you are encouraged to add to your profiles.
Note: This program results in a digital certificate of completion and is not eligible for degree credit/CEUs. After successful completion of the program, your verified digital certificate will be emailed to you directly. All certificate images are for illustrative purposes only and may be subject to change at the discretion of UC Berkeley Executive Education.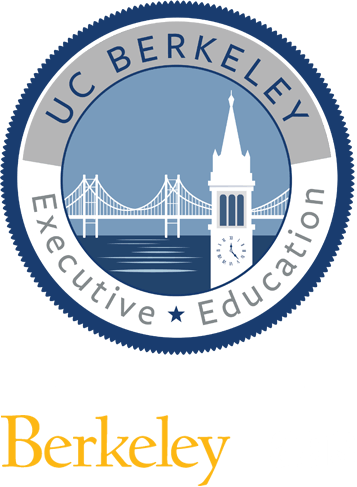 This program counts toward a
Certificate of Business Excellence
Participants in the Certificate of Business Excellence (COBE) program will earn a mark of distinction from a world-class university, gain access to a powerful global network, and enjoy the flexibility of completing the program in up to three years. A UC Berkeley Certificate of Business Excellence allows individuals to create a personal learning journey structured by our four academic pillars to gain management essentials in Leadership, Entrepreneurship, Strategy, and Finance to drive both personal and organizational development.
"What I didn't realize is that we negotiate every day! Dr. Schroth beautifully shares core negotiation concepts through straight talk and real-life examples. The "piece de resistance" however, is the smart design of exercises that intentionally push you out of your comfort zone together with other professionals, and propel you from the theoretical to practical. The result is a ready to go skill set backed by a brand new network of skilled professionals from across the globe."
- Digital Employee Experience PMO Leader, Adobe
"Whether you are a senior executive, or a new manager, you will find value not just in the coursework but also through the interactive sessions, simulations, and case studies. It is rare to be in a room with so many talented and experienced individuals..."
- Senior IT Manager, Royal Carribean Cruises Ltd.
"I came away from UC Berkeley's Negotiations & Influence Program with a new understanding of many different negotiation strategies, particularly the value of pursuing a collaborative style, being integrative rather than distributive. I will highly recommend the program to colleagues and friends."
- Supervising Technical Director, Pixar Animation Studios
"I was extremely pleased with the value I received at the negotiations course at UC Berkeley Executive Education. I left this program with what I needed for immediate results and a new found confidence in negotiations."
- Sr. Manager, Yahoo!
"My recent experience with the Executive Education program of Berkeley was excellent. The three day course on Negotiations and Influence taught by Professor Holly Schroth provided key insights into achieving mutually beneficial, long term agreements, and how to reach those agreements more amicably. Without a doubt, I am a more effective negotiator for having taken this course. Given the scope and breadth of the deals we make on a yearly basis, even a small improvement in our effectiveness represents a huge ROI."
- General Manager, Duckhorn Wine Company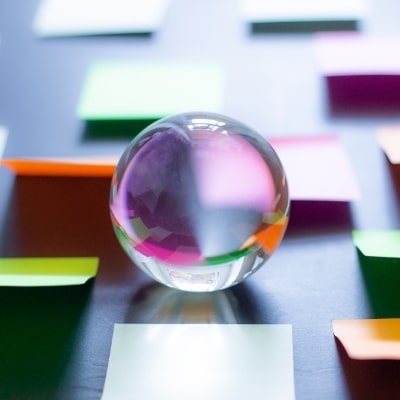 Product Management Program
Optimize your product strategy and customer-focused design thinking in the Product Manager program, an immersive five-day experience. The Product Management Certificate Program combines the latest in Design Thinking with the best of the Berkeley Haas MBA program, to prepare you for your dual role: General Manager of your product line, and Product Designer creating products and services your custom...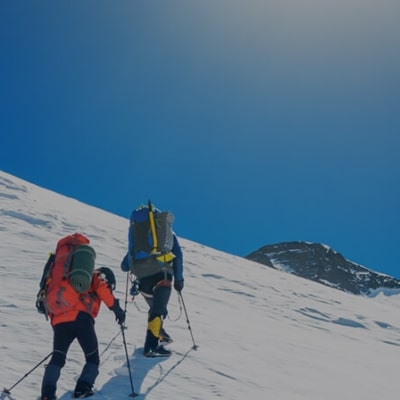 Leading Strategy Execution through Culture
Develop a roadmap to execute your vision, empower your team's performance, and improve your strategy through a cultural transformation in the intensive culture clinic.  Award-winning, Paul J. Cortese Distinguished Professor of Management, Dr. Jenny Chatman, guides participants through an intensive culture clinic to mobilize your organization and accelerate results when navigating a cultural shift....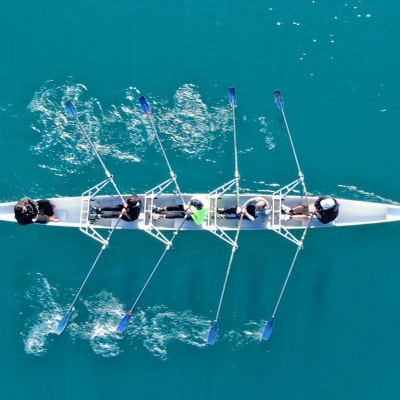 High-Impact Leadership
The High Impact Leadership program is an opportunity to develop your personal expression and establish your authentic voice, presence, and talents as a leader who leaves a lasting impression. Through world-class theater techniques, role-playing, and individual coaching, you will sharpen and mold your charismatic and powerful leadership skills.  Gain Greater Influence. Transform Your Communication...
Need more information about registration, billing, accommodation, or employer support?
Visit our Frequently Asked Questions Page
Sign up for the Berkeley Executive Education Newsletter.
Get the latest leadership news and resources in your mailbox every month!