Product Management Studio
Product Management Studio
Effectively managing a product team, leveraging design thinking, and understanding a product lifecycle is good business.  Centering the customer experience and creating a compelling product narrative is great business.
Product Management Studio is an immersive online product management training where you will master the skills needed to create product teams and experiences that balance customer empathy and data-based decision making. Get ready to dive into the elements involved in product management and develop a strong sense of pricing strategies, portfolio planning, the business model canvas, and negotiation tactics.
This product management training is led by Faculty Director and Earl F. Cheit Faculty Fellow at the UC Berkeley Haas School of Business, Dr. Sara Beckman. Under her guidance, you will move through a dynamic and flexible online learning experience designed to inspire idea generation and explore how to measure innovation capability. The eight weeks are thoughtfully created to include video lectures, live faculty teaching sessions, team activities and discussions, pragmatic assignments, coaching from a product management professional, and an interactive simulation.
Build Better Products by Learning How to Answer The 4 Core Questions that Every Product Manager Should Know:
What value is my organization providing?
How is my organization creating value?
How is my organization delivering value?
How is my organization capturing value?
Develop Winning Customer Experiences Across Your Entire Product Portfolio
Build a customer-focused approach that creates an exemplary customer journey map. Identify how to strategically plan your roadmap design and product portfolio to execute your objectives.
Apply Innovation Capabilities to Execute New Product Ideas
Apply customer value proposition and ethnographic research to obtain deeper insights for transformational products and determine the most effective methods for integrating customer research and market signals to drive product design and predict minimum viable product.
Drive Resonance with Your Product Through Storytelling
Learn how to tell a compelling and relatable story about your product that will help you effectively engage the audience, all while prioritizing economic value to the customer (evc).
Grow into an Effective and Powerful Product Owner
Mature into a product owner that is capable of effectively managing a cross-functional team and multiple stakeholders.
Eight-week online product management training (40 hours total)
World-renowned UC Berkeley Haas School of Business and Berkeley Executive Education Faculty
Individual & team coaching from expert product managers with extensive professional and leadership experience from a wide range of industries
Faculty-led live sessions (Weeks 1, 2, 4, 6, and 8) held at 8:00-9:30 am PT or 6:00-7:30 PM PT on Thursdays
Coach-led lives sessions (Weeks 0, 3, 5, and 7) scheduled based on the availability of you and your team
Weekly dynamic video lectures and practical exercises to apply tools and skills
Small-team exercises, discussions, activities, and feedback led by coaches
An interactive simulation to apply training takeaways
Exclusive network-building opportunities  
Access to the program alumni community
Product Management Studio Certificate of Completion
Thursdays at 8:00-9:30 am PT or 6:00-7:30 PM PT (Weeks 1, 2, 4, 6, and 8)
(Weeks 0, 3, 5, and 7) scheduled based on the availability of you and your team
*These programs are run as live sessions and require active participation in breakouts with peer discussions. Your engagement in these sessions are critical to the program experience for you and your fellow classmates
Oct 2 - Dec 7, 2023
$3,750
Enroll
Feb 5 - Apr 11, 2024
$3,750
Enroll
Jun 10 - Aug 15, 2024
$3,750
Enroll
Experienced professionals focused on product design, product development, product launching, marketing, go-to-market strategies, selling, and managing products across all industries.
Professionals interested in pivoting their career to a product management role
A group of colleagues or team who would like to advance their skills together. Ideal for cross-functional and cross-regional groups teams from companies.
Want to approach your employer about professional development and request employer support? Read the Employer Payment Assistance Guide.
Are you a product designer interested in custom-centric design and ethnographic interviewing? Click here to learn more about our Customer Obsessed Design for the Product Management program.
Certificate of Completion
Signal your professional achievement to your network and get recognized for your completion! Upon successful completion of the program, UC Berkeley Executive Education grants a verified digital certificate of completion to participants that you are encouraged to add to your profiles.
Note: This program results in a digital certificate of completion and is not eligible for degree credit/CEUs. After successful completion of the program, your verified digital certificate will be emailed to you directly. All certificate images are for illustrative purposes only and may be subject to change at the discretion of UC Berkeley Executive Education.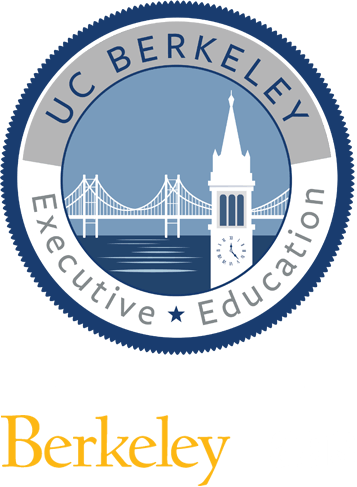 This program counts toward a
Certificate of Business Excellence
Pillar(s)
Strategy & Management or
Entrepreneurship & Innovation
Participants in the Certificate of Business Excellence (COBE) program will earn a mark of distinction from a world-class university, gain access to a powerful global network, and enjoy the flexibility of completing the program in up to three years. A UC Berkeley Certificate of Business Excellence allows individuals to create a personal learning journey structured by our four academic pillars to gain management essentials in Leadership, Entrepreneurship, Strategy, and Finance to drive both personal and organizational development.
"I still keep in touch with the people I met in this session! I've built relationships with others in the course, and I wouldn't have gotten this opportunity to meet them if I hadn't taken Product Management Studio."
- Consultant, Stonybrook Consulting
"This program exceeded my expectations. I was really really happy with it --- I learned a lot from the onset. The class allowed me to articulate my ideas. There is a lot of pitching in my job, and the storytelling framework was really valuable for me as someone working in a big enterprise."
- Innovation Lead, Vanguard
"Highly recommend! (You) will learn a lot to assist in PM & PMM work. I learned a lot and I'm able to apply it my day-to day work responsibilities."
- Product Marketing Manager, Sage Intacct
"I learned a lot about the latest techniques associated with the product management role. I realized that many of the things I was following as good practices are now obsolete due to the digital transformation."
- Head of Product - Process Simulation, Schlumberger
"It was a life-changing experience for me and, coming from an engineering background, I now have a much broader knowledge about products and their full lifecycle. The program far exceeded my expectations! And it will only improve, as I'm now part of a large PM networking group that will continue to share experiences and exchange ideas. So, it's not just about the program itself, it's also about the life after the program."
- Head of Integration, Link Consulting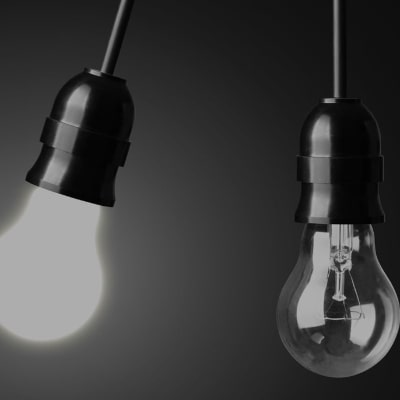 Negotiation and Influence
Learn how to influence, build your confidence, and become a successful negotiator in this training program, available online or in person. The Negotiation and Influence program is an intensive, interactive program that will help you develop strategies to effectively plan and prepare for negotiations, and show you how to increase your power and influence while maintaining positive relationships. Th...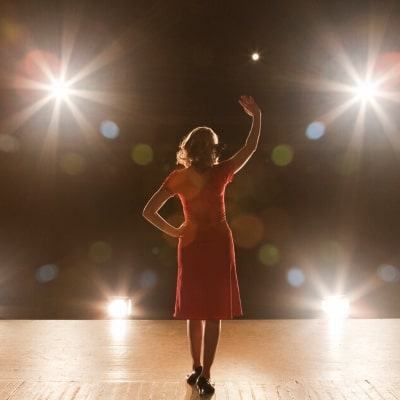 Communications Excellence
Gain presentation skills to shine in public forums and make your message memorable. This distinctive executive training experience engages you on a deeply personal journey that develops communication skills. Master your personal style to engage & persuade your audience. Develop a leadership presence to make an impact.  
Frequently Asked Questions
We believe in an experiential approach to online education. That means that this program is more than just a set of videos that you watch on your own schedule. We define a set of assignments and exercises that each program participant is expected to complete during each of the 8 weeks of the program, typically released on Fridays. At the end of the following week on Thursday evenings 6-7:30pm (US Pacific time), there is an online live session (video conference with the whole class) where faculty members of the program will lead a mix of lecture, discussion, and activities that are meant to encapsulate that week's topic.
This program is designed for experienced professionals focused on product design, product development, launching, marketing, selling, and managing products across all industries. Anyone with product management responsibilities or working with product teams will gain a substantial amount of knowledge and understanding of what it takes to make a product successful.
No, you don't have to be a Product Manager to attend. However, the program does assume that you are currently working on a product, as many of the exercises center around the direct application of concepts and frameworks. If you do not have a product you can work on, or are unable to disclose details about your product, you will need to pick another product before enrolling in the program.
All participants go through the same content every week, so you will need to keep up with the rest of the cohort. However, during the week, you can choose to review the content and work on the assignments at your own pace. This program is intentionally very flexible to accommodate those working full-time or unable to take off time from work to attend an in-person program.
The total workload is approximately 5 hours per week during the 8 weeks program. This estimate includes the time needed to watch videos, contribute to discussions, and complete weekly assignments.
Just as you might expect from a live session in a business school course, the Product Management Studio live sessions are a mix of live lectures, Faculty-led discussions, and group activities. The only difference is that the program is hosted via a group online video conferencing service where you can join from the convenience of your home.
The live online video sessions happen at the same time each week (Thursday evenings 6-7: 30 pm, US Pacific time). Participants must attend 6 out of the 8 live sessions to receive a certificate of completion.
Because most of the interactions are either through an online platform or directly with your coach, we can accommodate participants from any timezone. However, there is a single set time for the live session. For those living in a timezone outside of the United States that makes it too difficult to attend live sessions (e.g., early mornings, late nights), we will be providing recordings of these sessions. The recordings are posted within 24-hours of the live session time.
Yes - Knowing that online programs can sometimes feel isolating, we take extra care to create as many touch points and interactions as possible. Between individual coaching sessions, weekly live sessions, and discussions on the learning platform, there are numerous opportunities for participants to interact with faculty, coaches, and fellow participants.
Nothing can replace face time, but not everyone can make it to the UC Berkeley campus. That's why we offer an online version, which covers 90% of the same content but with a substantially more flexible time commitment. Instead of being in a classroom for five consecutive days, we have designed the online program to accommodate those who cannot take time off from work to attend an in-person program. This eight-week online program provides an opportunity for participants to build longer-term relationships with their team and coaches over a sustained period.
Coaches are professional Product Managers with deep industry experience as well as robust knowledge of the program's content and curriculum. We recruit experienced leaders and managers from top industry firms and vet them through a rigorous process to ensure that they are the best possible resources for program participants.
How often will I get to meet with my coach? How will they help me?
Each participant will get two (2) 30-minute coaching sessions with their assigned coach. Coaches will also work with their entire team throughout the eight weeks of the program. If you are interested in becoming a coach, please contact us directly at jennbui@berkeley.edu.
To receive a certificate of completion, participants must fulfill the following criteria:
Completion of 100% of all online lessons
Submission of 100% of all assignments
Participation of 100% of all online discussions
Attend 75% of any "live" sessions (6/8 sessions)
Absolutely! We encourage teams to go through programs like this together, so they can quickly apply their learnings. If you are interested in learning more about group enrollment, including potential opportunities for group discounts, please contact us directly at jennbui@berkeley.edu.
The standard refund policy for all programs at Berkeley Executive Education applies to this online program. Cancellations for a full refund can be made within 5 business days of initial registration. To cancel from a program and receive a full refund, the registrant must submit a written request to billing@berkeley.edu within 5 business days of registration. No refund can be offered after a program has started.
Transfers can not be offered beyond 2 weeks after the program start date of PM Studio. All transfers to a different iteration date of the same program will require a submission of a written request to billing@berkeley.edu. Every accommodation will be made to ensure enrollment in the next upcoming iteration. If the requested program is sold out, the registrant will be placed on the waitlist.
Yes, we encourage participants to keep in touch with each other. To facilitate connections, all participants will have an opportunity to join various online groups upon completion of the program.
Yes, the Product Management Studio program counts for 4 COBE days under either the "Strategy & Management" or "Entrepreneurship & Innovation" pillar.
This program is entirely online to enable the highest degree of access and flexibility for our participants. That said, many participants will elect to meet their team or coaches in-person if they live nearby and have the availability.
Need more information about registration, billing, accommodation, or employer support?
Visit our Frequently Asked Questions Page
Sign up for the Berkeley Executive Education Newsletter.
Get the latest leadership news and resources in your mailbox every month!