Product Management
Harness the latest Design Thinking tools for deeper insights and transformational products.
Move your impact upstream to differentiate your product and service offerings from the competition.
Construct a personal action plan to create and manage your product line.
The Product Management Certificate Program is a five-day, immersive, in-person experience. Before you arrive, we include a six week online component, including customized video lectures and readings, discussions with your new classmates, colleague surveys, exercises, and a simulation game.
The program combines the latest in Design Thinking with the best of the Berkeley Haas MBA program, to prepare you for your role: understanding your customers' environment, designing customer experiences, boosting your team's performance, and mobilizing your organization. Dr. Sara Beckman, who has led the program for thirteen years, continually updates the program to reflect the latest research. Along with all program faculty, she maintains a consulting practice, to stay up-to-date on current issues facing companies like yours.
Master Business Model Communication
Rapidly communicate, to any audience, a comprehensive business model for your existing business, as well as for product extensions and new lines of business you wish to create.
Optimize Product and Product-Line Profitability
Create pricing tools and systems and learn a systematic methodology to allocate scarce resources among products to optimize product profitability.
Improve Your Management Capabilities
Learn how to effectively manage your team when you lack direct authority and even when it doesn't feel like a team.
Speak the Language of Senior Management
Effectively communicate with the appropriate decision-makers to get your ideas implemented.
Transcend Day to Day Firefighting and Drive Strategy
Gain effective methods for - driving product decisions without succumbing to the "tyranny of the inbox".
Go Deeper for More Transformational Ideas
Harness the latest customer-centric frameworks to gain deeper insights and integrate market feedback to drive innovation and build differentiated products and services.
*PLEASE NOTE: UC Berkeley graduation ceremonies will impact hotel accommodations for the May 2020 dates for this program. Please click here for additional resources.
The Product Management program curriculum covers the following topics:
Introducing the Berkeley Haas Innovation Model
Assess and understand your business's innovation capabilities
Plan improvements to your innovation capabilities 
Meet, teach, and learn from your classmates
Create meaningful insights into your business and action plans to implement when you return to work 
Create ongoing mutual coaching relationships
Learn to use the product management canvas to understand the context for your product and the dynamics of your business over time. 
Clarify your product management canvas with a particular focus on your value proposition and customer segment definitions relative to your competitors 
Learn to resist feature lists and embrace value creation for customers
 
Innovating Business Models
Use the product management canvas
Tools for generating alternative business models
Analyze the impact of trends on your business model 
Develop a deeper understanding of customer and user needs through ethnography
Generate and present customer insights for your product team 
Use insights to create better customer experiences
Perform or commission research that drives meaningful business decisions 
Appropriate research methods for various questions at hand
Key performance indicators and effective metrics
How price communicates value to the customer
Develop a comprehensive and responsive pricing strategy 
Estimate customers willingness to pay
Analyze the role of costs, customer price sensitivity, and competition on pricing
Segmentation techniques and their fundamental differences
Experiment with new customer segmentation schemes 
Evaluate market segments to ensure they are measurable, accessible, differentiable, substantial, and actionable 
Assess the effects of alternative segmentation schemes on your business model canvas
Use the Team Dynamics Assessment to discover how your team can work better together 
Approaches to better manage your product team
Cultivate psychological safety (highly correlated to effectiveness when the work has a high uncertainty and interdependence)
Techniques for collaborative and competitive negotiations 
Tools to enhance your influence
Neutralize negotiation gambits and getting the process quickly back on track 
Assess, document, and improve your team's decision-making process 
The art of self-disruption: preserve your business by embracing disruptive products (that aren't yours)
Product adoption curves: identify where your product falls on the curve and what that means for future product decisions 
Product lifecycle management and balancing the needs of new markets against that of serving your existing customers 
The latest research on product roadmaps and adding customer experience design as a grounding element for building roadmaps
Portfolio Management Challenges 
Uncover and create a compelling customer story
Storytelling techniques that generate excitement and buy-in
Evaluating and telling your story 
Product Managers, Directors and Vice Presidents of Product Management
Project and Program Managers
Engineers looking to move into or interfacing with Product Management
General Managers who manage product portfolios and corporate strategy
A group of colleagues or team who would like to advance their skills together
Five-day in-person program at UC Berkeley Haas School of Business campus 
World-renowned Berkeley Haas and Executive Education Faculty  
Training from industry experts in design thinking, customer-focused design & insights, competitive strategy, business model generation, influence without authority, team management, and pricing
Organization-specific Innovation Capabilities Report 
Hands-on exercises and simulations to ensure that knowledge gets put to work in your organization
Peer coaching from industry experts that have complementary backgrounds to yours 
Exclusive networking opportunities 
Access to the program alumni community
Product Management Certificate of Completion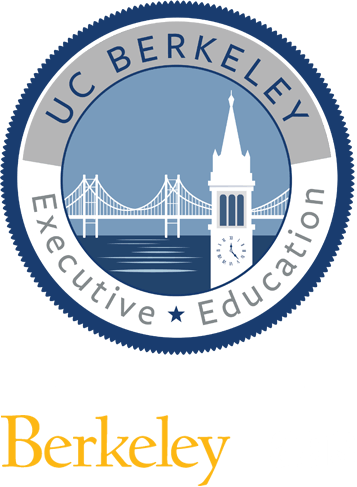 This program counts toward a
Certificate of Business Excellence
Pillar(s)
Strategy & Management and
Entrepreneurship & Innovation
A UC Berkeley Certificate of Business Excellence gives individuals the opportunity to create a personal plan of study structured by our four academic pillars. Participants will earn a mark of distinction with certification from a world-class university, and enjoy the flexibility of completing the program in up to three years.
"An amazing learning experience. I gelled incredibly well with ... my team and made close friends. I feel more prepared than ever for my duties as a Product Manager. I didn't do my MBA at Haas, but this would be the closest thing."
- Product Manager, FileMaker Inc.
"The program was a fantastic experience that was well worth the investment. This course will make a difference!"
- Product Line Manager, Chevron Corporation
"The program logistics were top notch and the instructors were amazing. In just a few days, they covered all the topics relevant to product management, provided foundational principals, technologies, and examples, and introduced academic and industry references."
- EVP Engineering, ByAllAccounts
"The UC Berkeley Product Management Program was a big wake-up call for me. It was the refresher I needed and has been invaluable in my recent jump from a big corporation to a startup. I'm already incorporating everything I learned into my new position."
- VP Operations, Osterhout Design Group
"UC Berkeley's Product Management Program completely transformed my ideas for how I will approach our new products."
- Product Manager, The Christian Science Monitor
Learn more about the program curriculum and the Product Management learning experience.
Negotiation and Influence
Negotiation and Influence Program - Berkeley Executive Education. The Negotiation and Influence program is an intensive, interactive three-day program that will help you develop strategies to plan and prepare for negotiations effectively, and show you how to increase your power and influence while maintaining positive relationships.
New Manager Boot Camp
New Manager Boot Camp - Berkeley Executive Education. Our New Manager Boot Camp is designed to prepare you for your new management role. Inspire and engage teams and stakeholders to prioritize and solve problems.
Communications Excellence
Communications Excellence Program - Berkeley Executive Education. Gain presentation skills to shine in public forums and make your message memorable. This distinctive executive training experience engages you on a deeply personal journey that develops skills...
Have more questions about registration, billing, accommodation, or employer support?